Rosemont Media to Sponsor AACD 2014 Exhibit Hall Social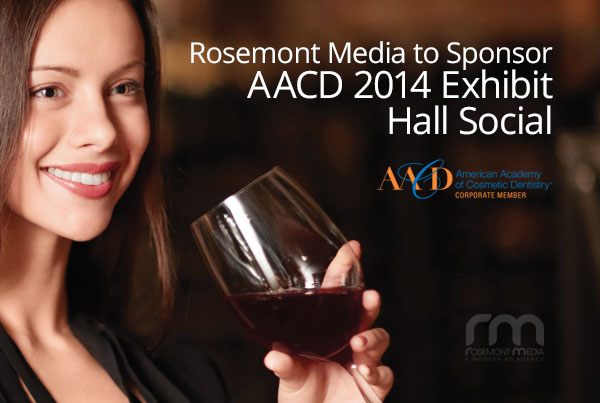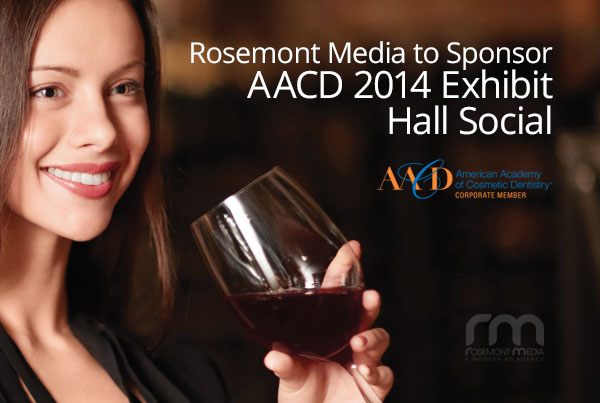 From April 30th – May 3rd, the American Academy of Cosmetic Dentistry (AACD) will be hosting the 30th Anniversary AACD Scientific Session at the Gaylord Palms Resort & Convention Center in Orlando, FL. We are pleased to announce that not only will RM be attending this year's conference as our fifth stop on the "Rosemont Media Conference Tour," but we will also be sponsoring the Exhibit Hall Social on Thursday, May 1st and Friday, May 2nd.
Representing our dental website design and marketing team will be CEO Keith Humes, Product Manager Courtney Humes, Director of Dental Consulting Chris Brown, and Dental Consultants Mark Etchings and Kate Daniels. Each will be available at booth 507 in the Exhibit Hall to discuss our comprehensive gamut of dental marketing services during the following trade show hours:
Thursday, May 1st from 11 am – 7 pm
Friday, May 2nd from 11 am – 7 pm
Saturday, May 3rd from 9 am – 2 pm
As previously mentioned, we will also be sponsoring the AACD Exhibit Hall Social on Thursday and Friday of the event. From 5:30-7:00 pm both evenings, dentists and practice representatives in attendance will have the opportunity to take a break from their hectic continuing education schedules and socialize with exhibitors in a relaxed, personable environment.
If you're interested in improving your practice's online marketing strategy, or if you'd simply like to have a friendly chat with members of our dental marketing team, we encourage you to stop by booth 507 during exhibit and social hours. We'll be showcasing a number of mobile and responsive website designs, highlighting innovative dental SEO strategies, and reaching out to form long-lasting relationships with leading minds in the field of dentistry.
For more information about where to find us and what we'll be offering at the 2014 AACD Scientific Session, please feel free to contact Rosemont Media today.