Improving Patient Conversion Through Before-and-After Photos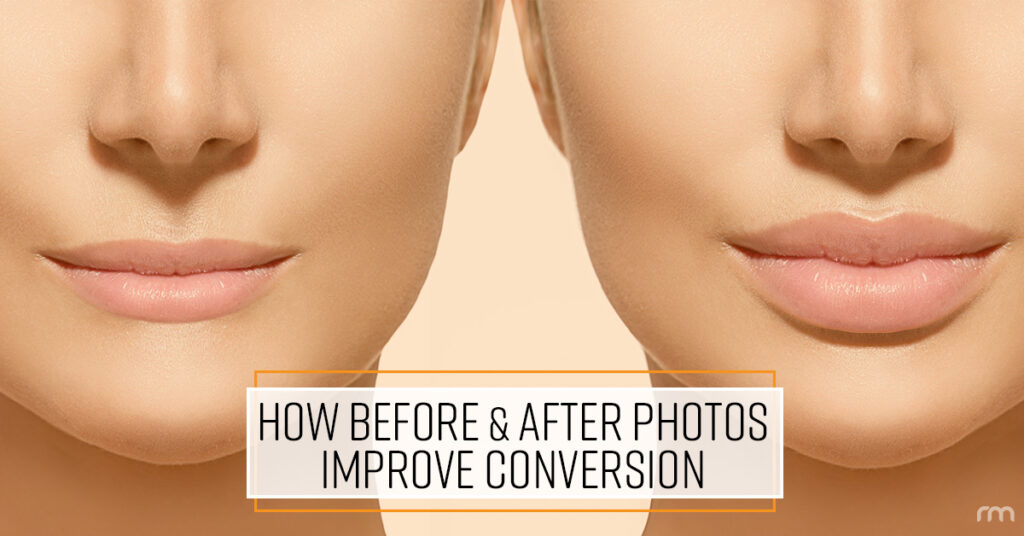 Would you make a major purchase based solely on a written description? That's right, no visual evidence of quality or proof the final product is as good as it seems—just a combination of words carefully composed in a way the author hopes elicits a sale.
Chances are the answer is no; it's going to take more than blind faith to earn your dollar.
With this in mind, it should come as no surprise that the same concept holds true for individuals seeking aesthetic-related care, such as plastic surgery, dentistry, and even dermatology. After all, cosmetic enhancement can be quite a large investment, and why would someone commit to a treatment or procedure without proof of what can realistically be achieved?
This is where patient photos come into play. Whether they're displayed in an organized website gallery or on the respective procedural pages of your site (perhaps even both), before-and-after pictures featuring patients you've previously treated can help to improve conversion rates. Why? Because a person visiting your website is far more likely to schedule a consultation if they've read all about the procedure AND seen the type of results you are capable of creating—ideally for a number of different individuals.
But wait! Don't stop reading just yet.
Simply adding any and all before-and-after photos to your website won't automatically lead to more consultations scheduled. Your pictures need to be of the highest caliber to have a positive impact on conversion. The main focus of each photo should be on the patient's beautiful transformation, and elements like poor backdrop colors, inconsistent spacing, dim lighting, and more can distract from the results you wish to showcase. Unfortunately, this can potentially have a negative effect on how someone views your practice as a whole. (Remember: many prospective patients view the quality of your website—and everything on it—as a direct reflection of the quality of your practice.)
So how do you capture before-and-after pictures worthy of display? The following infographic can help:

In the end, we'll leave you with this thought:
If you were interested in aesthetic care and narrowed it down to two potential providers, who would you schedule a consultation with—the one who claims they can help you achieve beautiful results with no verifiable evidence, or the one whose talent and artistry is on full display all over their website?