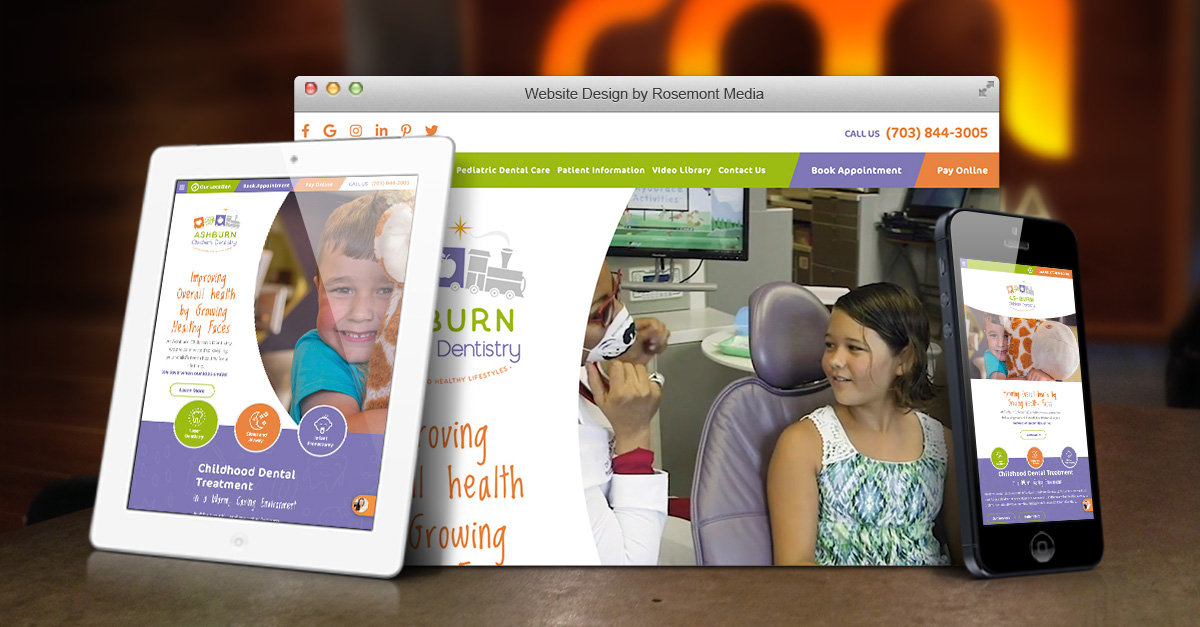 Project Details:
Launch Date:
February 2021
Page Count:
29
Services Overview:
Custom Responsive Design, SEO, Custom Content, CMS, Video Library, and Blog
Compatibility:
Desktop, Tablet, Mobile
Visit Website:
Categories:
As leading pediatric dentists in Ashburn who are dedicated to delivering state-of-the-art integrative, functional, and holistic dental services, Drs. Lynda Dean-Duru, Krystle Dean-Duru, and Natalia Chalmers turned to Rosemont Media to reimagine the design, functionality, and content of their website to suit their thriving practice. In discussing their plans for the new Ashburn Children's Dentistry website, the team wanted to emphasize their refreshing and effective approach to total wellness, the benefits and capabilities of their advanced technology, and their comprehensive offering of services. Furthermore, they hoped to showcase the fun, welcoming environment they've created specifically with kids, adolescents, and parents in mind.
The modernized design of the new website incorporates interactive page layouts, high-quality videos and images, robust educational resources, a responsive design, and intuitive navigation—all of which promote an optimal user experience. The Rosemont Media team also prioritized clean coding and site speed, while integrating effective search engine optimization (SEO) and the site's mobile-friendly responsive design for superior performance on search engines. The team at Ashburn Children's Dentistry is thrilled with the finished product and looks forward to connecting with new patients and continuing to create healthy, functional, beautiful smiles!
For an example of Rosemont Media's outstanding dental website design work, please visit www.kidzsmile.com!