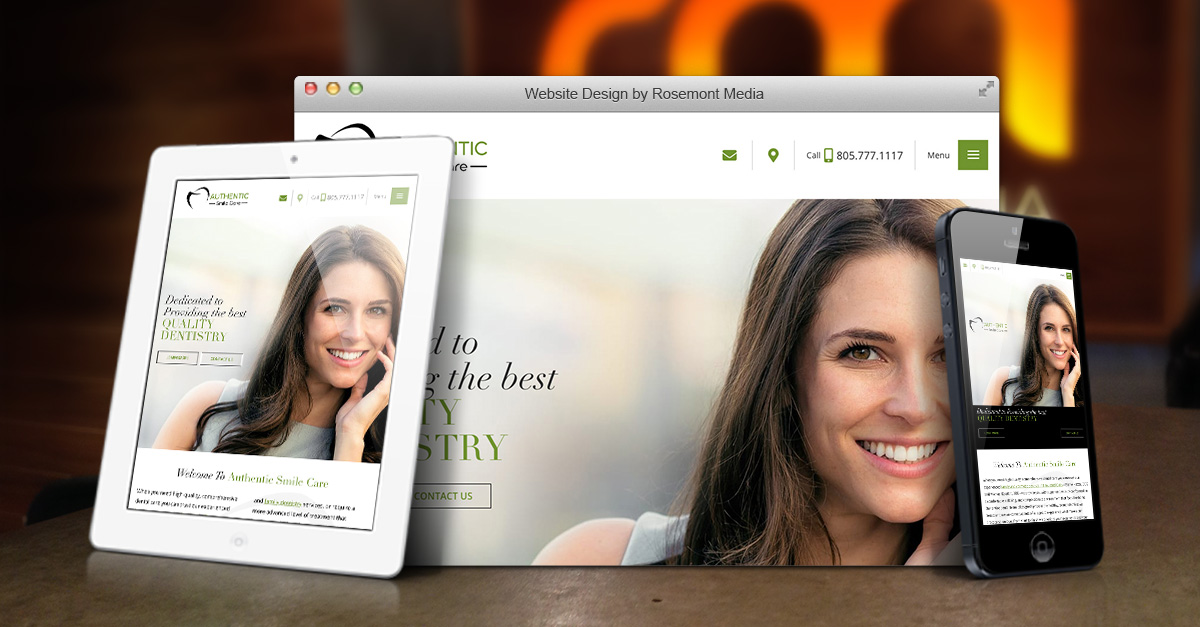 Project Details:
Launch Date:
September 2019
Page Count:
14
Services Overview:
Custom Responsive Design, SEO, Custom Content, CMS, and Photo Upload Gallery
Compatibility:
Desktop, Tablet, Mobile
Visit Website:
Categories:
The Thousand Oaks dentists of Authentic Smile Care provide individuals of all ages with high-quality, comprehensive dental care. From family dentistry to advanced restorative and cosmetic treatments, Elaine Hattar, DDS and Michael Kosdon, DDS are focused on making sure their patients have healthy, beautiful smiles. With the help of the Rosemont Media team, Dr. Hattar and Dr. Kodson were able to get a custom website that perfectly suited their needs. The modern, responsive website created for Authentic Smile Care is fully functional on any internet-connected device—mobile or stationary—making it accessible to users with smartphones, tablets, laptops, and desktops alike. The sleek design and user-friendly, intuitive navigation make it easy for visitors to locate the treatment information they are looking for, view before-and-after photos, contact with the practice, and learn about the dental team. To enhance Authentic Smile Care's visibility in Google search results and connect potential patients with services they are seeking, the website also incorporates advanced dental SEO and customized content. Ultimately, this dynamic combination of cutting-edge features not only provides users with an optimal experience, it equips the practice to succeed in their online marketplace.
To see one of the latest examples of Rosemont Media's work in dental website design, we invite you to visit www.authenticsmilecare.com.