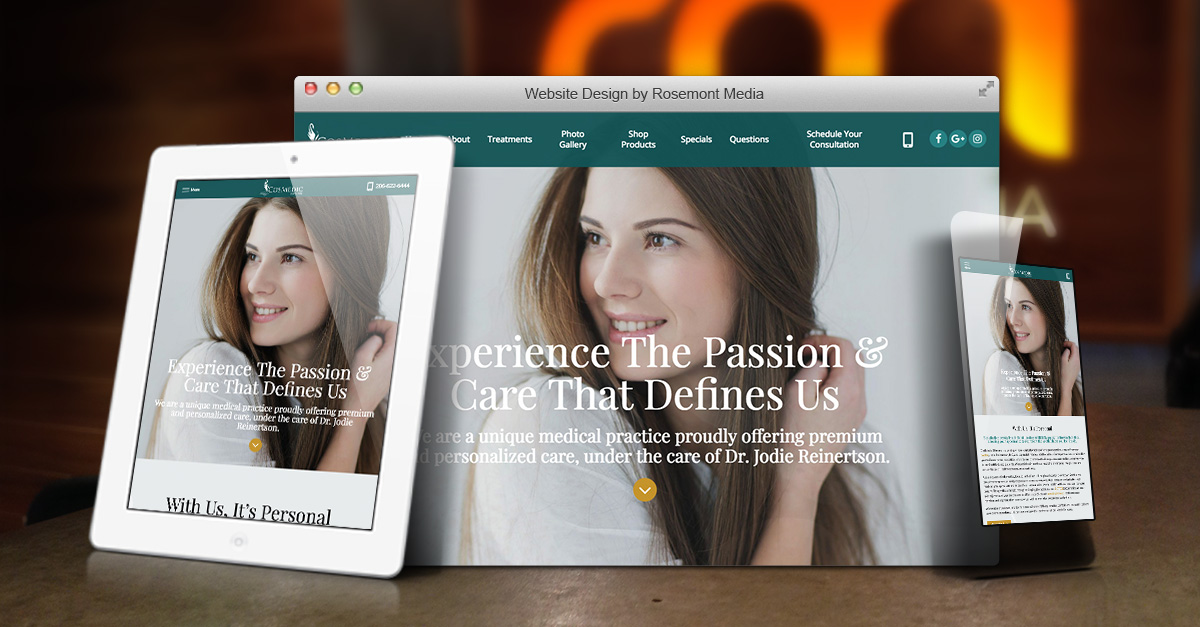 Project Details:
Launch Date:
February 2018
Page Count:
66
Services Overview:
Custom Responsive Design, SEO, Custom Content, CMS, Photo Upload Gallery, and Blog
Compatibility:
Desktop, Tablet, Mobile
Visit Website:
www.seattlecosmedicskincare.com
Categories:
With the goal of updating CosMedic Skincare's website with a fresh, modern look, Dr. Jodie Reinertson collaborated with Rosemont Media for a new website design. As part of this project, the Seattle skincare doctor's site received a softer color scheme, dynamic new design elements, and original content about skincare treatments. Another noteworthy feature of the new site is the Shop Products page, where visitors can conveniently order skin care products online that are offered at the practice. In addition, the responsive website was outfitted with the latest SEO best practices to improve its visibility in search engines, as well as an easy-to-navigate menu for visitors to find the information for which they seek.
To see Dr. Reinertson's new website, and get an idea of how Rosemont Media can customize a design for your practice, visit seattlecosmedicskincare.com.