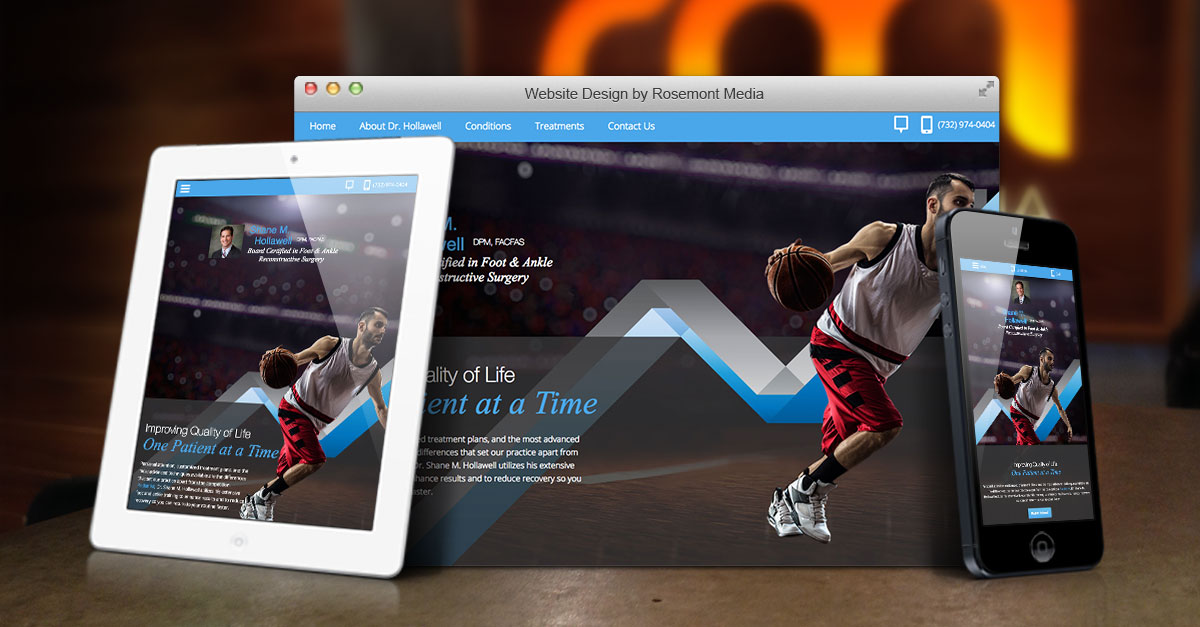 Project Details:
Launch Date:
November 2016
Page Count:
5
Services Overview:
Custom Responsive Design, SEO, CMS, Custom Content and Blog
Compatibility:
Desktop, Tablet, Phone
Visit Website:
Categories:
Microsites may be few in pages, but they can have a mighty impact when built using the latest design features. That is certainly the case with Dr. Shane Hollawell, a board certified foot and ankle surgeon in the Central New Jersey area. Teaming up with our marketing gurus, Dr. Hollawell created a reputation website boasting a responsive design, bold imagery, and informative content that can attract a diverse group of patients. Simple and sleek, the five-page forum on orthopaedic conditions and treatments offers busy users easy, round-the-clock access to a helpful medical resource. Furthermore, the clean navigation menu directs visitors to, among a handful of other pages, patient testimonials and contact details, streamlining the process from independent research to in-person consultation. After all, when pain and injury disrupt an individual's life, time is of the essence. If you are interested in seeing how Rosemont Media can help you design and develop a microsite that helps boost your online reputation while setting you apart from the competition, explore www.drshanehollawell.com, and then contact our team for more information.