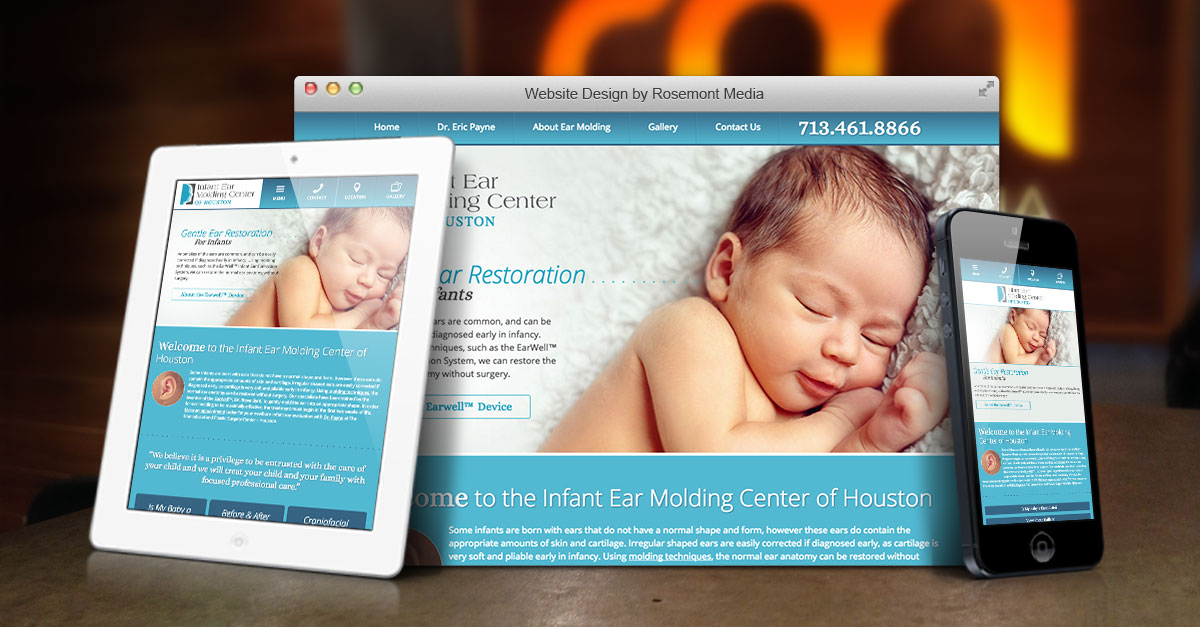 Project Details:
Launch Date:
May 2016
Page Count:
9
Services Overview:
Custom Responsive Design, SEO, CMS, Custom Content and Photo Upload Gallery
Compatibility:
Desktop, Tablet, Phone
Visit Website:
Categories:
Approximately 15 percent of children are born with atypically shaped ears that do not self correct. Dr. Phileemon Eric Payne, a craniofacial and plastic surgeon and founder of the Infant Ear Molding Center, can correct these deformities, often without surgery. To assist new parents in learning more about their options, the physician reached out to Rosemont Media to develop a simple, helpful, and new-mom friendly website. The result is a responsive design, accessible from all Internet-compatible devices, that offers calm, supportive advice from a leader in the field. The timing of treatment is crucial, so advanced medical SEO strategies were integrated to allow visitors to locate the site quickly from all major search engines. Informative material, including clear descriptions of common ear defects, a step-by-step guide to the ear molding process, and a gallery of before-and-after photos, shows the transformation possible and can help put worried minds at ease. To view a parent-friendly website custom-designed by Rosemont Media, please visit infantearmolding.com.