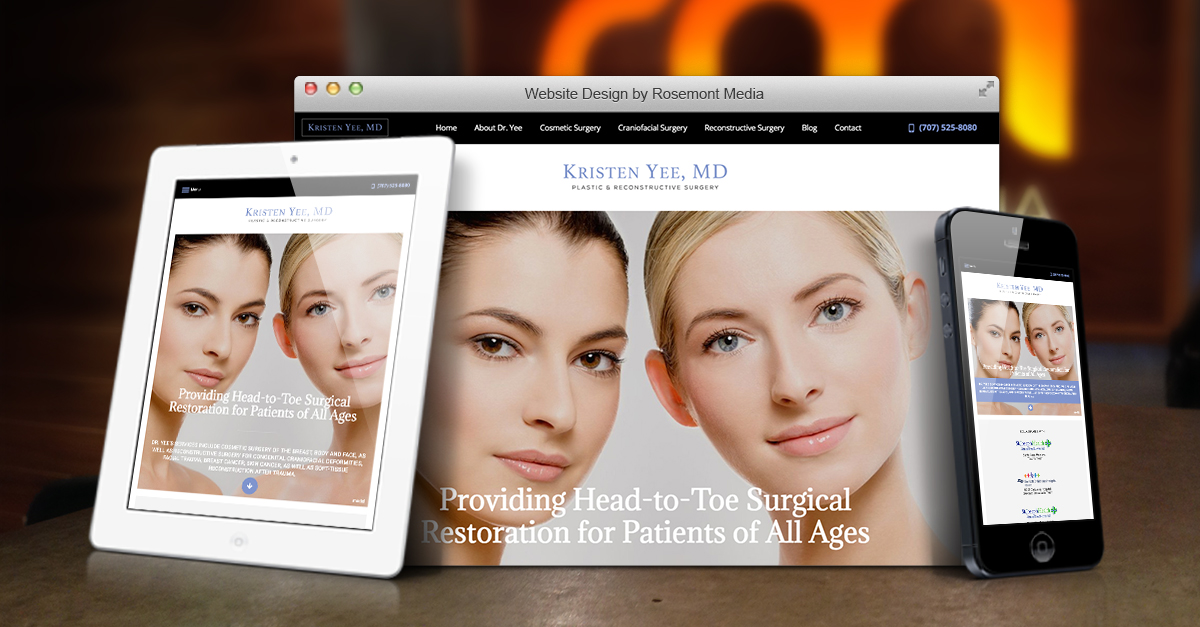 Project Details:
Launch Date:
May 2018
Page Count:
33
Services Overview:
Custom Responsive Design, SEO, Custom Content, CMS, and Blog
Compatibility:
Desktop, Tablet, Mobile
Visit Website:
Categories:
The new website for Dr. Kristen Yee, a plastic surgeon in Santa Rosa and the Sonoma County, California area, is a comprehensive representation of the many types of services Dr. Yee provides. In addition to her expansive selection of cosmetic enhancement procedures, Dr. Yee wanted her website to reflect her special focus on the reconstructive treatments she offers for patients of all ages. These include options such as craniofacial surgery, breast and skin reconstruction after cancer, and reconstructive procedures for facial trauma. In addition to detailed pages on the treatments available at the practice, Dr. Yee's responsive website has been outfitted with the latest medical SEO strategies to enhance her rankings in search engine results. The site also includes a "fixed" navigation to help viewers more easily find the subjects they are looking for on the site, as well as design elements that keep imagery prominently displayed throughout.
Please take a look at drkristenyee.com to see a terrific example of a modern, sleek website. If you are considering a new website, or an upgrade to your current site, please contact Rosemont Media today.