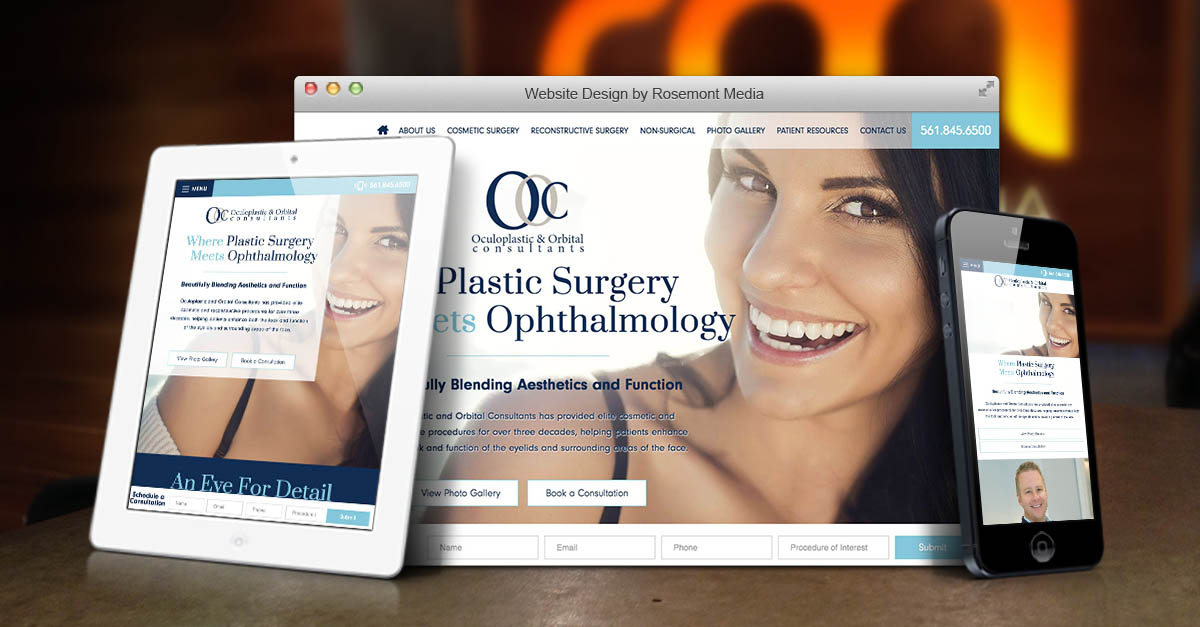 Project Details:
Launch Date:
October 2018
Page Count:
31
Services Overview:
Custom Responsive Design, SEO, Custom Content, CMS, Photo Upload Gallery, and Blog
Compatibility:
Desktop, Tablet, Mobile
Visit Website:
Categories:
Dr. Michael Connor, an oculoplastic surgeon in Palm Beach Gardens, teamed with Rosemont Media to revamp his website into an online resource that encapsulates both the cosmetic and functional sides of his practice. The final product is a site that conveys a light, airy aesthetic with attractive blue hues matching the office decor itself, complemented by a responsive web design and intuitive navigation that promote a seamless user experience on any device. In addition to these features, the website was outfitted with leading medical SEO strategies, fixed-background and parallax scrolling on the homepage, freshly updated content on several internal pages, an extensive photo upload gallery to showcase Dr. Connor's work, and various other unique elements.
To explore the type and quality of website Rosemont Media can design and develop for your medical practice, we encourage you to visit eyeliddocs.com.