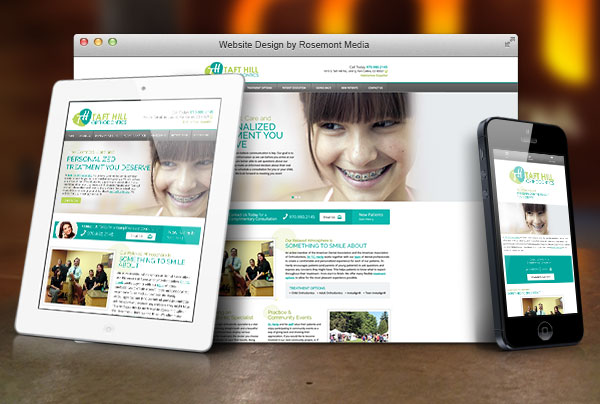 Project Details:
Launch Date:
June 2014
Page Count:
18
Services Overview:
Custom Responsive Design, JavaScript Slide Show, SEO, CMS, Custom Content, Photo Upload Gallery, and Blog
Compatibility:
Desktop, Tablet, Phone
Visit Website:
Categories:
Beautifully crafted and easy to navigate, this website is primarily designed to serve as an educational tool for orthodontic patients. Dr. T.C. Hardy worked together with Rosemont Media to ensure the site contained a wealth of information about braces maintenance, types of braces, and more. Specializing in orthodontics for both adults and children, Dr. Hardy wanted to create a website patients could utilize for gaining information quickly and easily. With its responsive design, patients can browse through the site with ease, regardless of whether they are accessing it from home or on-the-go. The site's ability to detect screen size and automatically reorganize its layout makes it convenient to use on any internet-ready device.
To help Dr. Hardy reach a broader audience online, the site is equipped with the latest dental SEO strategies intended to increase visibility in web searches for key terms such as Invisalign®, adult orthodontics, and Invisalign Teen®.
To see an example of the type of customized orthodontic website Rosemont Media can design, develop and manage for your practice, please visit tafthillorthodontics.com.