Maximize Your Exposure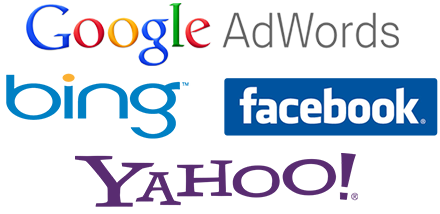 The Internet has changed the advertising world almost completely, giving businesses a huge variety of new avenues to reach potential customers. For today's dental practice, harnessing the power of the Internet to get your message to prospective patients is more important than ever, and Rosemont Media has the tools, expertise, and creativity to help bring more patients to your practice by enhancing your advertising strategy.
We're Proud to be a Premier Google Partner
Remarketing
Recycle Your Website Visitors
Google Remarketing ads are an efficient way to capitalize on your website traffic. To begin, a cookie is placed on your visitors' browser when they open your website. Then your remarketing ads appear to those visitors on other websites on the Google Display Network. By clicking on the remarketing ads, your visitors will be taken back to your website with the ultimate goal of completing an action, like scheduling an appointment. These ads are a cost effective way to remind your website traffic about your services.
Google Adwords and Pay-Per-Click
Google Adwords and Pay-Per-Click, or PPC, is one of the most powerful marketing tools you can embrace for your dental practice. The model basically works to place highly targeted key words across major search engines, helping your practice stand out from the rest when someone is looking for specific services. Our options include management of complex campaigns, creative services, performance evaluations, and more.
Bing and Yahoo! Dental Marketing
Although Google and its partners are arguably one of the best, most expansive platforms for advertising your dental practice, they aren't the only game in town. Bing and Yahoo! marketing opportunities will round out your strategy and help expand your reach to untold masses of potential patients.
Display Ads
Display ads, sometimes referred to as Banner Ads, are basically Internet versions of promotional signage, flyers, and billboards. You can reach an extraordinary amount of web users on a variety of Internet platforms with this effective marketing tool. Plus, they can be targeted to certain demographics and contain images, video, text – you name it.
Mobile Ads
Mobile ads are internet ads designed to display cleanly and more prominently across mobile platforms such as smartphones and tablet computers. With mobile advertising, you can deliver your message to a huge audience of mobile users while they're on the go.
Facebook Ads
1 billion and counting – that's the number of people around the world who are now members of Facebook. The fact is, the number one social media network continues to add profiles, and the more people spend time on Facebook, the more likely it is to reach prospective patients with dental advertisements.
Curious about the cost?
Rosemont Media offers complete package solutions that are tailored to your specific marketing goals. Visit our pricing page for more information or contact us today to receive a personalized quote.
ARE YOU READY TO TAKE
Your Practice to the Next Level?
Related Posts
AACD 2023: Rosemont Media to Present Leading Dental Marketing Strategies at 39th Annual Scientific Session
Top digital marketing agency Rosemont Media, LLC will exhibit at… Read More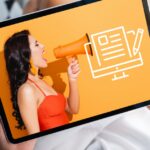 Getting the Word Out with Blogs & Press Releases
Your dental or medical website is one of the most… Read More
AACD 2023 Webinar: The Future of Dental SEO
Presented by Keith Humes, CEO Rosemont Media Webinar Date: Thursday,… Read More