Featured Work
About Our Custom Plastic Surgery Website Design Services
At Rosemont Media, our graphic designers and writers have an exceptional understanding of plastic surgery website design and marketing. One of our most popular products here at Rosemont, plastic surgery websites offer patients a doorway into your practice, and an opportunity for you to make an exemplary first impression. Our writers are well-versed in the latest aesthetic enhancement procedures for body contouring, breast procedures, facial and skin rejuvenation, plastic surgery after weight loss, and much more. They can provide search engine-optimized content that is reader-friendly and geared toward giving your patients a conversational, educational experience while significantly boosting your chances of being easily found on search engines. Our graphic designers can create a beautiful, state-of-the-art design that is easy to navigate and incorporates many things that prospective patients may want to see, such as before-and-after photo galleries, graphic animations, and Internet video. Plus, we are able to provide viewers with an accurate reflection of your practice and philosophy, giving them a clear idea as to why you may be the right choice for them.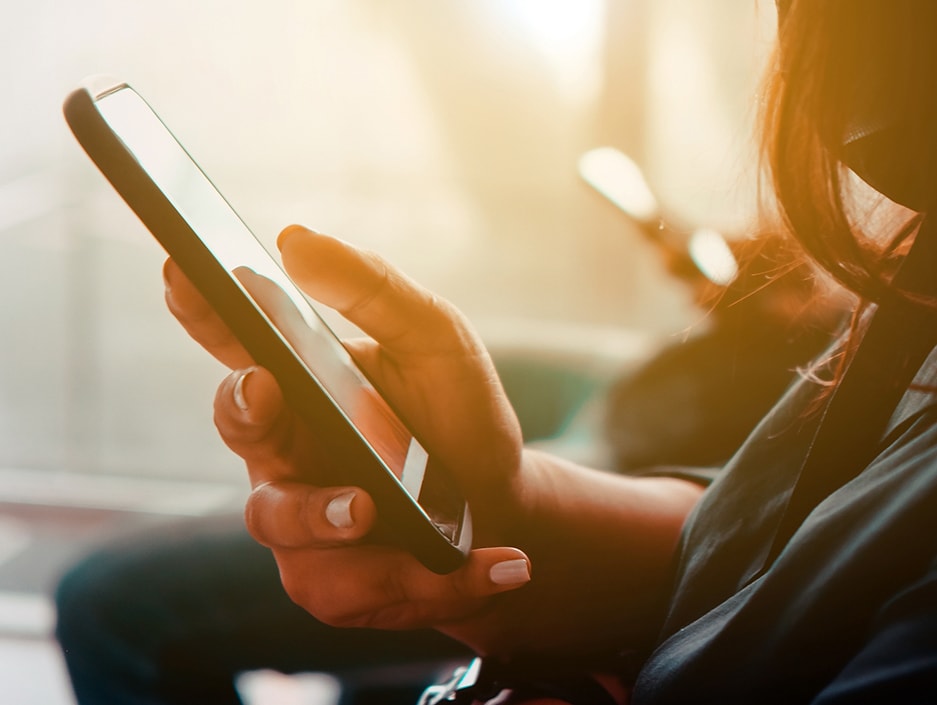 Why Choose Rosemont Media for Plastic Surgery Website Design?
Plastic Surgery Specialization

With a specialization in plastic surgery, the entire team at Rosemont Media is trained and experienced in creating elite websites that are specifically designed and optimized to meet the unique needs of a plastic surgery practice—from website design to search engine optimization (SEO), content creation, ad buying (PPC), SEO strategy takeovers and more. Our writers are knowledgeable about a wide variety of surgical and non-surgical aesthetic treatments, enabling them to write informative and personalized website content in a voice that mirrors the tone you wish to have with your patients, whether it is strictly professional, or a bit more warm and inviting. The graphic designers and website developers at Rosemont Media are experienced in crafting and building websites that provide function and beauty in a way that benefits aesthetic healthcare practitioners just as much as their patients. Furthermore, as the founding Alliance Member of The Aesthetic Society (formerly known as ASAPS), we strive to hold our work to a higher standard that distinguishes us from other marketing companies.

Leadership in the Industry

Our CEO, Keith Humes, has been working in the plastic surgery marketing industry for over two decades and is extremely knowledgeable about the types of strategies necessary for plastic surgery practices to succeed in the digital marketing world. He frequently speaks at and leads educational courses at professional events, such as the annual ASAPS conference, providing information about the advancements and changes in search engine marketing that affect those in the aesthetic healthcare field.

Website Ownership

We believe that your website is an extension of your practice, and therefore should be considered an asset that you have ownership of. Rosemont Media's team of consultants, project managers, designers, and writers work with each client to create a customized website that reflects the personality of their practice. Should you choose to work with another marketing company in the future, your website is yours to keep, no strings attached. Our long-term clients have chosen to stay with us because they are happy with the level of exceptional service and results we provide—and that's the way we like it.
Our Plastic Surgery Website Design Process
At Rosemont Media, we pride ourselves on creating plastic surgery websites that reflect the same type of high-quality care our customers provide to patients. Throughout each step of the website design process, we work closely with clients to ensure the final product is original and customized to meet the individual needs and preferences of our clients, as well as their patients. In addition to implementing the latest SEO strategies and up-to-date coding on each site, the level of personalization we provide helps our customers stand out among their local competitors.
The very first step in our plastic surgery website design process involves getting to know the client. We review their particular needs, as well as any likes and dislikes, all the way down to the smallest details. This helps us to create a highly customized website that is not only branded specifically for the client, but carefully curated to meet the needs of their patients, as well.

Based on the information provided during the initial planning stage, our team of talented and creative designers will work to craft a one-of-a-kind mockup of your new site. This custom design can be fine-tuned as needed, and will not be finalized until we receive your approval. As a digital representation of your practice, it is important that your website is cohesive with your branding and ideals.

Once the design has been approved, our skilled in-house web developers can begin to hand-code your site, with optimization best practices guiding their process. Through this clean coding, we are able to produce plastic surgery websites that go beyond being simply aesthetically pleasing—our sites are also built for speed, performance, and the best possible user experience.

Following rigorous quality control measures, our team will launch your site. Prior to launch, however, we will run everything by you for your final approval. Should you have any last-minute changes, they can be made at this time, ensuring the final product meets or exceeds your expectations.
Who Are Rosemont Media's Customers?
Since 2008, our enduring reputation in the plastic surgery community has led us to work with a diverse range of plastic surgeons across the United States and beyond. Whether you are new in practice and seeking to launch a digital presence, or well-established and pursuing a more fine-tuned strategy, our team of professionals is skilled in delivering a personalized website product to meet your goals. Our commitment to working with board-certified physicians means you can count on ethical marketing practices, and our market exclusivity guarantee ensures we will not work with your competitors.
How Much Does Plastic Surgery Website Design Cost?
If you have browsed for a new plastic surgery website, you have undoubtedly encountered broad cost ranges among different companies. Much like the cost of plastic surgery procedures, the cost of a plastic surgery website will depend on the skill and expertise of the provider and the complexity of the project. At Rosemont Media, our approach to website design and development is 100% customized and free from any constraints of a template. Beyond the personalized look and feel of a custom website, RM sites are hand-coded with search engine performance at the core of our approach. At Rosemont Media, the cost of custom plastic surgery website design and development packages typically ranges from $7,000 – $21,000. We offer flexible payment options to help accommodate smaller budgets, and can also take on larger-scale projects that go beyond our typical pricing packages.
Other Frequently Asked Questions About Plastic Surgery Website Design
What should my budget be?

Your budget for your plastic surgery website should reflect your digital marketing goals. However, with Rosemont Media's flexible payment options, even smaller budgets can often be accommodated. Furthermore, our team of experts can help identify and prioritize your website needs to ensure you get the most out of your investment.

Will I lose ranking if I redesign my website?

When website and SEO strategy takeovers are not properly handled, they can potentially negatively affect your website's rankings. Thankfully, the team at Rosemont Media is highly experienced with these complex transitions. We take every precaution to protect your placement in the SERPs, including a comprehensive evaluation of your site's analytics.

What should I look for in a plastic surgery website design company?

When searching for an ethical marketing company, it can be difficult to know what to look for. It may be helpful to think similarly to your patients when they select their plastic surgeon—a marketing firm's portfolio is like a plastic surgeon's before-and-after gallery, and customer reviews are just as powerful as patient testimonials. Seeing how a marketing company has helped other plastic surgeons in similar markets as you can be a great way to gain insight into what you can expect. Ultimately, thorough research should help you begin to feel more confident about whether or not the marketing company is trustworthy.

Why do I need a custom website?

Although there are plenty of user-friendly services that offer cookie-cutter websites with templates that look professional, a custom website provides you with far more creative control, in addition to ownership of the site. Furthermore, the difference between custom and customizable websites extends beyond the appearance of the site—custom coding helps prevent buggy issues that can sometimes occur with templates or plugins, and custom sites tend to perform better in search engine results. In the end, a custom plastic surgery website means expanded reach online, enabling you to reach more potential patients.
Plastic Surgery
Website Portfolio
Plastic Surgery Marketing Services
SEO
Matching a technologically-advanced and beautifully designed website with effective plastic surgery-specific search engine optimization (SEO) strategies is the key to helping many prospective patients find their way to your practice. To reach the top of the rankings on Google and other major search engines, your website must be equipped with content of the highest quality, as well as ethical and effective use of high-value keywords and interlinking tactics. Our SEO experts will routinely evaluate your website to find areas where improvement or enhancement is necessary.
Content Marketing
The inclusion of thoughtful, educational, relevant, and top-quality custom content is critically important. Strong and consistently updated content marketing for plastic surgery practices can not only enhance SEO value and your website's credibility with search engines, but it can also help your website serve as a true educational resource for viewers. From full pages on complex procedures to content updates on existing pages, informative blog posts, and comprehensive press releases, our experienced team of writers knows the questions many prospective patients may be asking and understands how to weave the answers into a helpful (and accurate) narrative.
Social Media
The transformative and consistently evolving world of social media is yet another critical aspect of effective website marketing. The power of platforms such as Facebook, Instagram, and others can be used to enhance your online presence and get the word out to your community and beyond. Rosemont Media has a full team of plastic surgery social media experts who work together with our design team, writing team, and other departments to create customized posts, promoted campaigns, patient review consolidation, and more. These personalized marketing efforts can extend your reach and help your practice stand out from the rest.
Branding
Developing and enhancing your brand identity is foundational to a winning marketing strategy. Through logos, imagery, messaging, and outreach, you want a unique and consistent brand that communicates your practice's story to the public. Our team's branding services offer both online and print opportunities to help you build on your current brand or establish one from the ground up.
Consulting & Tracking
Rosemont Media has some of the most experienced and talented consultants in the field of plastic surgery marketing. They understand that our clients are very busy treating patients and running their practices, so they are intensely focused on tracking and analyzing the foundations of website marketing strategies to ensure everything is working effectively. Website traffic, lead conversion, evaluation of competition, email and social media marketing, and other aspects of your online performance are routinely examined.
Creative Services
While Rosemont Media is well-known for our expertise in website development and online marketing, we also have not forgotten the immense power of more traditional messaging and how it can enhance digital strategies for a truly comprehensive approach. Our team offers numerous additional creative services, such as print advertising and brochures, mail and email marketing, ecommerce, loyalty program promotion, and more.
PPC
Paid search advertising, commonly referred to as PPC (pay-per-click), can provide enormous help for lead generation and often proves to be an exceptional investment. This tried-and-true digital marketing practice is capable of dramatically enhancing SEO strategies and swiftly producing higher positioning. Rosemont Media has been designated as a Google Partner, which signifies our considerable skills and success with Google Ads.
Reputation/Reviews
One of the most effective methods of educating viewers about the experience they can expect from your practice is to cultivate your online reputation. Patient reviews and testimonials can be found on many major platforms online, and our experts have tools that can gather them together for prominent placement throughout your website. We can also provide important guidance on review management, reputation management, and how you can best preserve your practice's integrity.