Featured Work
About Our Dental Website Design Services
Are you in search of a dental website design agency to help your practice stand out online? Rosemont Media designs state-of-the-art, fully custom websites for dental professionals—including general and cosmetic dentists, orthodontists, prosthodontists, periodontists, endodontists, and various other oral care specialists. The use of standard templates and "cookie cutter" content is never an option, ensuring you benefit from optimal quality and online performance.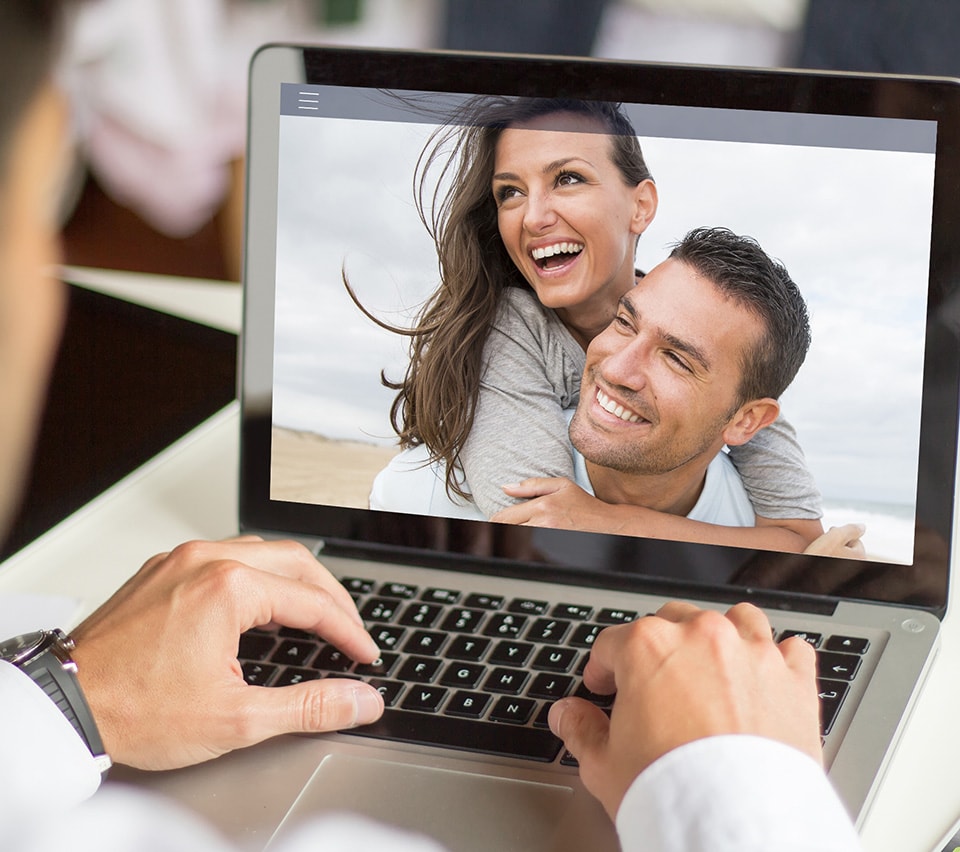 What is Custom Dental Website Design?
Custom dental website design is the process of creating a dental website completely from scratch based on your specific aesthetic and functional preferences, ultimately resulting in an entirely distinctive web presence for your practice.
When comparing "custom" website design to "customizable" website design, we like to use the metaphor of renting an apartment versus buying a house. When you rent an apartment, you can hang pictures and add various other surface personalizations that make your space feel more like home, but you'll never be able to take out walls or make major modifications to satisfy your exact wishes. The same holds true for a customizable template website—you can manipulate some aspects of the site, but you'll always be stuck with certain, and potentially major, design restrictions.
On the other hand, when you buy a house (or a 100 percent custom website), you can build everything to align with your unique needs and desires. And, because you own it, any future changes you might want to make can be implemented.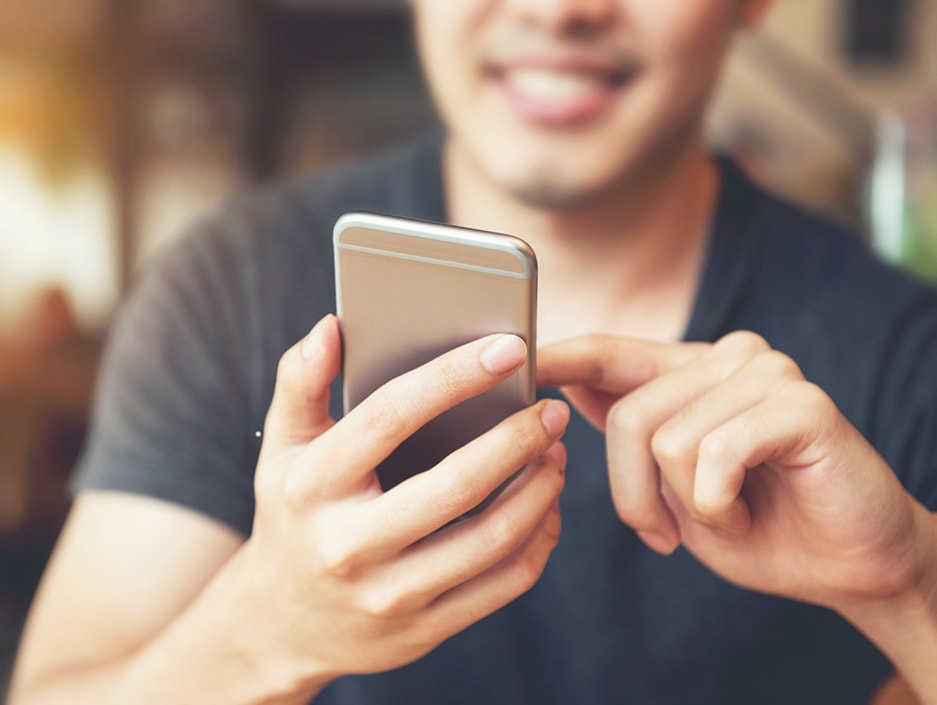 Why Choose Rosemont Media for
Dental Website Design?
Rosemont Media is passionate about creating custom dental websites that reflect the quality and sophistication of our clients' practices while helping them stand out in their local marketplaces. With extensive knowledge of best practices and a full understanding of emerging technologies, we are able to blend time-tested features with the cutting-edge design elements of tomorrow to yield a truly unique online representation of your brand that not only provides an exceptional web experience for visitors, but also drives traffic, optimizes user click-through, and increases patient conversions. For more specific information about what distinguishes Rosemont Media from other dental web design companies, take a look below.
Dental Specialization

With almost two decades of experience in web design for dental care providers, allowing us to incorporate elements proven to boost conversions while catering to your specific services and area(s) of expertise. Our design team marries beauty and functionality to produce ultramodern sites that are both visually captivating and intuitively user-friendly—with the ultimate goal of driving patients to your office.

Winning Formula

By marrying our custom designs and website builds with personalized content creation and dental SEO, we've created a winning formula proven to produce lasting digital marketing success for our clients. While the design itself may draw "oohs" and "ahhs," it's the combination of all of these elements—both seen and unseen by viewers—that sets a strong foundation for optimal online performance.

Mobile Optimization

Due to the continuing surge in mobile browsing, it's hard to come by websites today that aren't built to conform to the smaller screen sizes of phones and tablets; however, not all are created equal. Our team expertly discerns which elements and features from the desktop version of your website should be included or excluded on your mobile version, allowing for seamless browsing and one-touch contact capabilities while maintaining your distinctive branding. The result? Websites that are mobile-ready and user-friendly.

Elite Aesthetics

Our sites are well-known for being some of cleanest, most aesthetically appealing websites in the dental community. We pride ourselves on capturing the exact look and brand expression each client desires, beginning with a captivating homepage and working our way through meticulous details of all interior pages. Visit our portfolio to have a look for yourself.

Future-Proof Technology

The digital world is rapidly developing every day, so we utilize the WordPress platform to ensure all of our clients' websites are capable of growing and adapting with changes as they come. Furthermore, the digital marketing experts at Rosemont Media are dedicated to staying abreast of the latest strategies and technologies in the field, ensuring that our clients stay on top.
What Does RM's Dental
Website Design Process Involve?
Client feedback is crucial for creating a highly personalized medical website design, so we like to keep our clients involved throughout the process.
Take a look at the six steps listed below to get an idea of what you can expect from Rosemont Media:
Discovery involves gathering information on your desired branding, colors, imagery, style, messaging, and more. To aid with this, we often provide examples of other sites from which you can draw inspiration and/or pinpoint design elements you like or dislike. All preferences identified during this discovery phase will be documented and later incorporated into your website design.

If you don't already have a website, we will create a site architecture from scratch that incorporates all of the dental services and practice information you wish to include in a way that allows for easy navigation and optimal search engine optimization. If you do have an existing website, our SEO team will review your current site architecture and make any recommendations we feel are necessary. Of course, in either case, no architectural decisions are finalized until we have your approval.

Based on the established architecture, we will evaluate your content needs and create a plan that may involve editing/polishing current content, merging related or competing content, and/or authoring new custom content. Once approved by you, our content team will get to work on executing the plan, making sure to capture the voice you desire for your site while incorporating elements and information critical to excellent readability and SEO success.

With the information garnered during the initial discovery stage, our design team will create custom homepage and internal page mockups that will be shared with you for your review. Should you have any desired revisions, we will make them in a timely manner and re-send the mockups until you are perfectly satisfied with all elements of your web design.

Once you approve your website design, your site will move to the build phase during which our developers construct each and every page from the ground up using clean, up-to-date coding and best practices. Approved content is also dropped into place at this time, and our design team will go back in to add any agreed-upon imagery, graphics, or other fine details to better illustrate topics or treatments.

When the website build is complete and your site has gone through a quality control check, we will send you the end product for your review. Again, if you have any changes, we will make updates until you are completely satisfied. Once we receive your final approval, the web design process is complete, and your website will be ready to launch.
Who Are Rosemont Media's Customers?
At Rosemont Media, we work with some of the best dental professionals in the world. From large-scale practices (multiple providers and/or multiple specialties) to individual providers — whether they are new in practice or well-established.
How Much Does Dental Website Design Cost?
At Rosemont Media, the cost of custom dental website design and development packages range from $7,000-$21,500. We also offer custom development quotes for larger scope projects and DSO scaling. When researching dental website design pricing, it's critical to keep in mind that you get what you pay for. Some low-cost web designs may seem perfectly satisfactory—and possibly even attractive—for your needs, but failing to assess the overall quality of your prospective purchase can result in buying a site that is incapable of reaching high performance standards, eventually leading to additional costs to make upgrades (or even start all over) later down the road.
If you are interested in a new dental web design, we encourage you to reach out to us today—even if your starting budget is below $7,000. We provide many payment options and solutions that can help you obtain a top-level web design with no corners cut. One of our knowledgeable consultants will gladly listen to your needs and goals, enabling them to identify and recommend essential components that can elevate your web presence.
For more information on dental website design and development costs check out our blog: What Should a Dental Website Cost in 2024?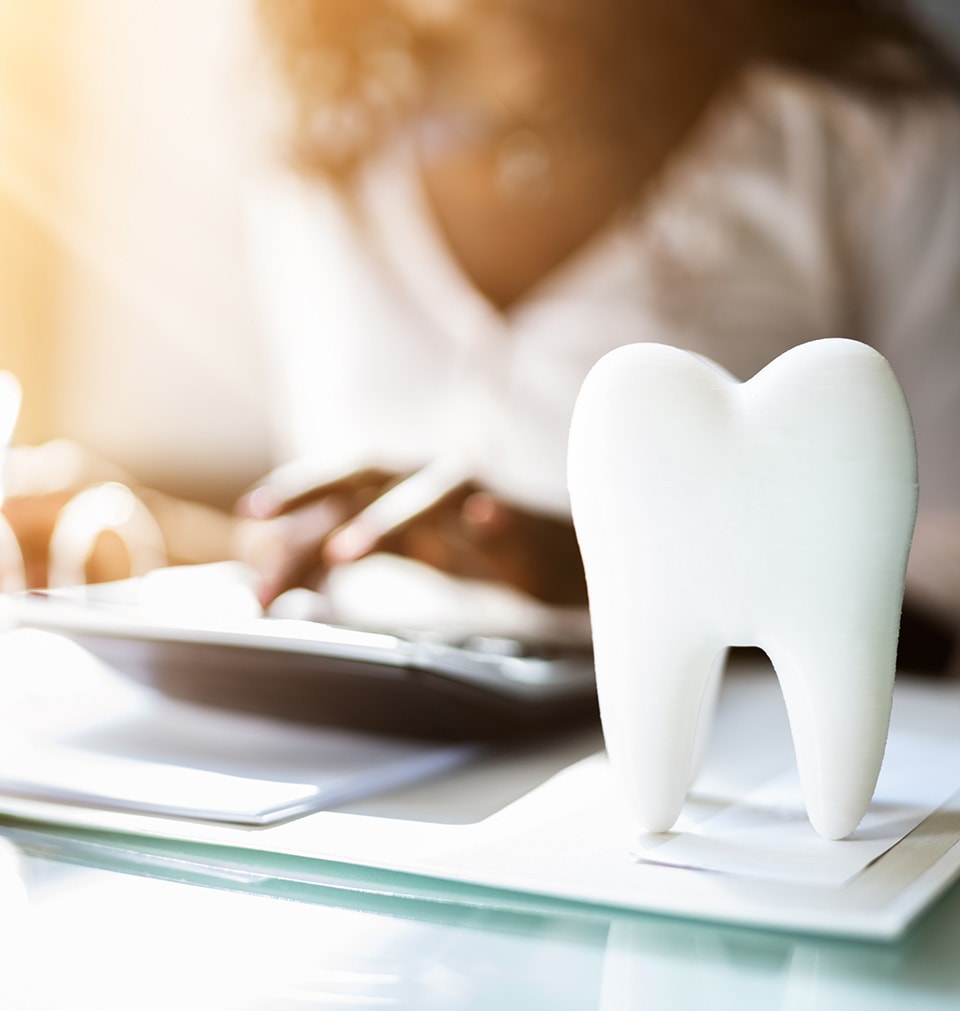 Other Frequently Asked Questions About Dental Website Design
Will I lose ranking if I redesign my website?

In the right hands, your website's ranking should not be negatively affected by a redesign. However, there is a risk of losing placement if the company you are working with neglects to properly care for each of your new and existing pages. The experts at Rosemont Media are experienced with website and SEO strategy takeovers and take every necessary measure to ensure a smooth transition, including a detailed review of your site's analytics.

How do I find a Dental website design company I can trust?

It can be difficult to know whether or not a marketing company is trustworthy, but it's always good to start by seeking out a company that is transparent and capable of showing examples of how they have helped other medical practices similar to yours. At Rosemont Media, we are dedicated to providing effective solutions that are creative, personalized, and ethical.

Learn more about how to evaluate a potential marketing company.

Why do I need a mobile-friendly design for my dental website?

In today's world, most people rely heavily on a mobile device to browse the Internet, so it is crucial that your website looks good and functions properly on screens of all sizes, particularly smartphones. With a responsive dental website design from Rosemont Media, your current and potential patients can easily access information about your practice, no matter where they are.
Dental Marketing Services
SEO
Search engine optimization (SEO) strategy is a key element of online marketing and website design. Our focus is on creating strong SEO that sets you apart from your competitors and increases your website's visibility. Factors that influence your search engine ranking include the utilization of keywords, interlinking, and quality of your content. Our Dental SEO specialists perform comprehensive audits to identify areas of your website that may need improvement, so content can be tailored to your specific website needs.
Content Marketing
Content marketing for dental practices involves a strategic approach to the content that's distributed across different areas of your practice's site, as well as other resources like social media and email. Our team crafts valuable content, such as blog posts, website pages, and press releases, that can help highlight your expertise, available treatments, and practice news. Engaging content can also incorporate keywords and strong SEO to increase exposure and page rankings.
Social Media
Social media marketing for dentists is an integral aspect of content marketing, and we utilize multiple in-house departments to craft personalized campaigns and content for clients. We offer custom and promoted posts, demographic targeting, advanced tracking, consulting, and the consolidation of patient reviews. Our team is well-versed in the healthcare industry and understands the evolving nature of social media, allowing us to create content that speaks to prospective patients and what makes your practice special.
Branding
We understand that your brand should represent the best parts of your practice, including your personality, dedication to your patients, and mission. Services we offer include logo design, brand concept and guide, and messaging amplification. No matter what stage of branding you're at – whether you have well-established branding materials or are starting from square one – we can help you achieve a strong voice.
Consulting & Tracking
Our experienced team of consultants are knowledgeable in the medical and dental fields and can track the effectiveness of your online strategy. By handling the behind-the-scenes analytics, strategies, and website maintenance and accessibility, our team allows you to focus on your patients and procedures. Tools that we use to track website effectiveness include search engine performance, email leads, and cross device conversion.
Creative Services
Healthcare marketing is more than just analytics and data. We provide a variety of creative services, such as print marketing and advertising, email marketing, and promotional specials. Loyalty programs and ecommerce opportunities also help attract online traffic. By combining both print and online media, we can help promote your practice's services and brand messaging to prospective patients.
PPC
Pay-per-click (PPC) is paid search advertising that allows us to target specific keywords and demographics to gain immediate positioning across multiple channels. PPC services we offer include ad planning, budget consulting, and Google partner support. Our goal is to generate quality leads and yield a high return on investment (ROI) for all of our clients.
Reputation/Reviews
Patient reviews and testimonials are an important part of maintaining a business and strong online presence. With a variety of innovative tools, we can easily compile and generate reviews from multiple sites. We can assist clients in managing their reputation by remaining up-to-date on the latest channels, working hard to preserve their practice's integrity, and facilitating patient loyalty.