The goal of any search engine optimization (SEO) strategy is to drive visibility for your medical or dental website within every major search engine. In order to achieve this, it is imperative to have a knowledgeable team of Internet marketing professionals devoted to optimizing your website content and marketing objectives through a customized SEO strategy.
At Rosemont Media, we are dedicated to creating sustainable SEO that follows search engine guidelines and best practices to set you apart from competitors in your market. Our team has an unmatched level of experience in all aspects of SEO for healthcare practices. From our designers and writers to our consultants and developers — we're here to provide you with effective ways to stand out in a crowded field.
What is
Search Engine Optimization (SEO)?
SEO is the strategic approach to increasing the visibility of your website in search engine results by means of organic placement. When indexing the websites that will appear, search engines like Google and Bing use sophisticated algorithms to determine which are most beneficial for the query being asked and rank them accordingly. Many factors influence the search engine rankings, including the length of time your domain name has been active, the quantity and quality of your content, interlinking within your site and between others, and the utilization of effective keywords. No matter if you already have a website or you need to build a site from the ground up, Rosemont Media has the skills and tools to help you get discovered online.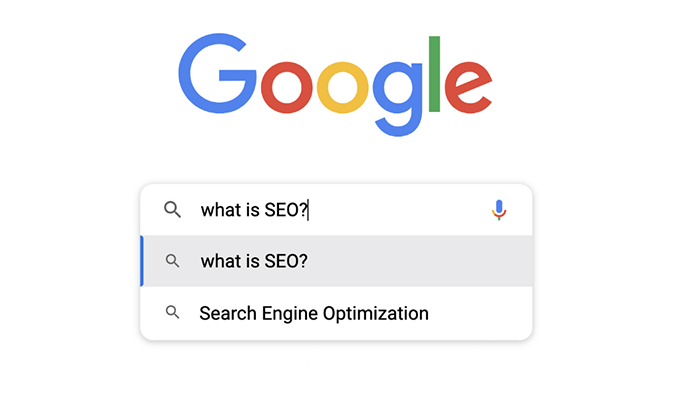 SEO Site Audits & Planning
To increase your visibility online, our SEO specialists perform comprehensive audits to identify areas that need improvement. From your website's architecture and device compatibility to your content quality and backlink profile, an SEO audit can expose opportunities to improve your website and overall online presence. Based on our findings, we can recommend an ongoing plan to boost your site's performance.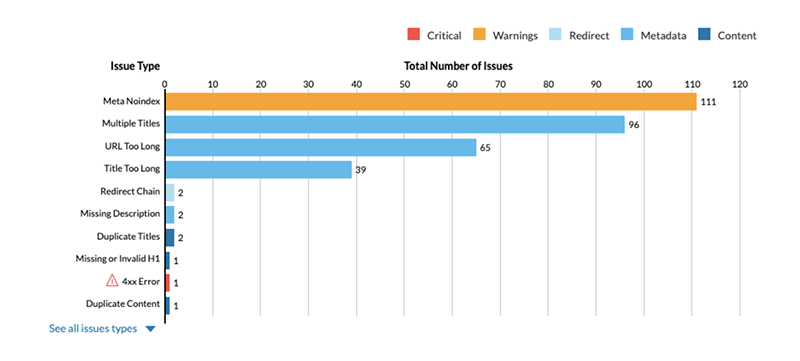 Key Elements of SEO
SEO Keywords for Doctors
The keywords you use in your SEO efforts have a dramatic impact on how search engines view the relevancy of your site to a person's search query. To ensure you rank well for a wide range of topics, you need to be familiar with how your target audience thinks. By staying up to date with the latest healthcare trends and the conversation surrounding them, our team can make sure your website uses popular and well-established keywords to maximize your visibility.
On-Page SEO
The most important aspect of a custom-designed healthcare website is the ability to be found in search engines. By optimizing your pages with effective SEO practices, you can rise above your competitors and get more traffic from prospective patients. To achieve success in your on-page SEO efforts, several elements will need to be considered. This includes meta page titles and descriptions, URL structure, content quality, interlinking, schema, and robot tags.
Technical SEO
Your site can't become the highly sought-after resource you want it to be if it's not running smoothly. Our hosting service and ongoing website maintenance ensure your site is built well, loads efficiently, and operates at peak performance. As website design and functionality continue to evolve over time, our team can ensure the technical elements of your site are taken care of to maximize its potential in search engines.
SEO and Website Strategy Takeovers
The idea of leaving one Internet marketing provider to sign with another can be unnerving. Will you have to start from scratch? Will your former company be professional and make the transition easy and painless, or will they be unhelpful and unpleasant to deal with from start to finish? Worst of all—will they sabotage your website on your way out the door in an attempt to prevent future success elsewhere? These are all extremely common concerns for medical and dental practices seeking a new online marketing direction, but the good news is, you don't have to go through the process alone when you choose the right firm.
As a trusted industry veteran, Rosemont Media has helped numerous clients navigate successful SEO and website strategy takeovers, making sure the transition is smooth regardless of how sensitive the relationship is between a practice and their former marketing provider. Below, you can learn about key aspects of our takeover process, as well as find questions you should ask a prospective digital marketing firm before a switch.
Changing from one Internet marketing vendor to another doesn't necessarily mean you'll lose everything you have gained and/or created for your practice—you just have to make sure your new agency is adept and equipped to comprehensively take over your assets. When transferring your Internet marketing services to Rosemont Media, our team has the experience, tools, and in-house personnel to:
Secure Domain Names
Transfer Website Hosting
Update Email Hosting and Oversee Data Migration
Port Call-Tracking Numbers
Evaluate and Address On- and Off-Page SEO Needs
Assess and Improve Website Content
Identify Missing Opportunities and Implement Solutions
No matter the specific needs of your practice, we'll be right there to provide guidance, support, and transparency throughout the entirety of the transfer process — and well beyond.
Questions to Ask a Potential New Internet Marketing Company
By asking the right questions and insisting to view verifiable evidence of past success, you can select a company that will hold your hand every step of the way while simultaneously getting your SEO and website strategy up to speed. Based on our experience with digital marketing takeovers, the following questions and answers can help ensure your transition to a new provider is as seamless as possible.
How many consultants and/or representatives will be assigned to my account?

You want a group of seasoned professionals working together on your account. With a team approach, you can benefit from multiple helping hands attending to your needs, collective collaboration on your strategy, and optimal availability when you want to touch base.

What will you do to ensure my website won't crash and my rankings won't drop during the transition?

Your new marketing firm should have streamlined systems in place for website transfers, and they should explain exactly how these systems help to prevent site crashes and/or drops in ranking. It is important to also ask for examples of successful transitions they have completed in the past, preferably featuring clients who were in a position similar to your own.

How would you change my SEO strategy for the better?

Don't let the main reason for changing marketing agencies get lost in the transition itself — you want improved SEO. Your new provider should offer a comprehensive span of web marketing services, including custom website design, content creation, link building, social media marketing, reputation management, and more. Make sure they provide an extensive overview of exactly what they offer and how they plan to personalize a strategy based on your site's specific needs and goals. Once again, asking for examples to verify that similar tactics do indeed work is critical. It also helps to benchmark your rankings before you make a switch.

Are your designers, developers, and writers full-time and in-house, or is the work outsourced?

Not only is it essential for an online marketing firm to have personnel in these positions, but "full-time" and "in-house" are key adjectives you should listen for when a potential firm speaks about their team. The number of developers, writers, designers, and certified Google Ads managers directly impacts the workload a company can handle, and having full-time, in-house employees means your needs are not being shipped outside of the company for completion (which can result in disjointed final products).

Do you have experience working with practices in my specialty?

Similar to choosing a healthcare professional, experience is key when it comes to selecting an Internet marketing agency. You want a company that is well-versed in SEO strategy for your medical or dental specialty — and one that has demonstrable examples and results to back it up

Does your team have experience managing all the needs of a practice my size in a similar market?

Again, request examples. Your prospective firm should be able to show you work it has done for clients of a similar size and market competitiveness. A company that claims it has the experience you seek but is unable (or unwilling) to produce evidence of its successes should draw a major red flag.
Content Marketing
Content marketing is a foundational element of successful SEO. As search engines have continued to evolve and become more advanced, a strong emphasis has been placed on creating fresh, quality, and original content. Here at Rosemont Media, we take a proactive approach to keeping your content strategy personalized and relevant. Our in-house writers are well-versed in elective healthcare treatments and services, and are dedicated to staying on top of the latest technologies and trends.
Content Evaluations & Editorial Calendar Planning
Our content strategists conduct in-depth market research, perform regular content evaluations, and execute an editorial calendar tailored to your practice's needs. From new procedural pages and updates to blog posts and press releases, this ongoing process of delivering high-quality content communicates to Google and other leading search engines that your site is a reliable, valuable resource for online visitors. As a result, you can look forward to better search result rankings and greater visibility.
High-Quality Content & Duplicate Content Checks
As Google regularly crawls websites and evaluates the quality of their content, it's essential that your site doesn't "borrow" content, even from other sites you may own. Known as duplicate content, this practice can hurt your ability to rank well in search results. At Rosemont Media, our content marketing strategies emphasize original, compelling, and informative material that is naturally interspersed with helpful links in a way readers, and therefore Google, want.
To safeguard your website from duplicate content, we perform routine duplicate content checks and incorporate rewrites for this into your editorial calendar. Our seasoned writing team will work closely with you to create high-quality content for your website that covers popular topics, ultimately getting you noticed by both prospective patients and search engines alike.
Press Release Writing & Syndication
Part of your overall package with Rosemont Media includes online press releases, which are distributed locally, regionally, and/or nationally. If you have news you want to announce or simply want to share a message with a larger audience, our content marketing team can write professional press releases that enhance brand awareness and your practice's public image.

Custom Landing Page Creation
A landing page is a standalone page that acts like a table of contents, offering viewers an easy portal into pages and topics belonging to a specific area of your website. When used as the destination for email blasts and online ads, people can visit this page to learn more about your services and potentially complete an action, like redeeming a special or booking a consultation.
While it may seem like a pretty basic website design element, a landing page is actually much more than meets the eye. For one, it can provide a hotbed of search engine optimization value. For another, it makes the entire experience more user-friendly for the viewer. Your success will ultimately come down to how you structure your landing page and get the word out.
What's Included on a Custom Landing Page? 
To make the most of your landing page, consider what your goals are for the page. Do you want to educate readers? Direct them to other pages of interest? Convert a visitor into a patient? All of the above? The objectives for your landing page will ultimately determine what needs to be included. When done right, you can achieve a high conversion rate.
There are all kinds of ways a landing page can be presented. Some prefer lots of technological bells and whistles, while others like a more basic, streamlined approach. With that in mind, both of these landing page styles serve essentially the same purpose, and the way you present your content and design is largely dependent on your preferences.
What Are the Benefits of Using Landing Pages?
Linking and SEO

Interlinking, also referred to as crosslinking, to other pages within your website is a critical element of dental and medical SEO. Landing pages allow for numerous linking opportunities to other pages within your site, which can serve as an effective enhancement for your SEO strategy. They not only encourage viewers to visit more pages, but they can also introduce viewers to other procedures they may not have considered before, helping them learn about new techniques available at your practice. Not to mention the fact that it makes it easier for viewers to find what they are looking for.

Navigation Simplified

Now more than ever, keeping the attention of people who visit your site is no easy feat. According to statistics published by Forbes in 2023, a whopping 61 percent of users say that if they don't find what they're looking for within about five seconds, they'll simply go to another site. Unfortunately, this gives doctors and dentists very little leeway in terms of visitor retention, so it's essential to make navigating your site as easy as possible for potential patients.

If your navigation menu has no sense of order or categorization, it's likely visitors will not have the patience to sift through every item to find what they're looking for. Landing pages provide an umbrella for the various services and treatments marketed on your website, allowing individuals to easily locate the information they're seeking with just a few clicks. While landing pages are a good idea for a website of any size, they are particularly beneficial for large websites, as they help to scale your information and ensure important pages don't end up getting lost among the rest.

Ease of Access

The landing page groups the links for these pages together to provide the viewer with a streamlined experience and easy access to a variety of pages. If you have several pages devoted to comprehensive content on your site, you want prospective patients to be able to find them quickly and conveniently. Landing pages are an excellent way to give viewers a more easily navigable view of your practice. This is especially true in responsive website design for mobile devices.

Responsive websites allow their pages to be viewed easily across a range of digital platforms. With more and more individuals relying on their smartphones to find what they need on the Internet, it's more important than ever to ensure your website, and the information provided by it, is as easy to access as possible.

Visual Elements

Landing pages allow you to provide viewers with a number of images, graphics, videos, and other visual elements that help them navigate through your website and give them a clear idea of how certain procedures can benefit them. You want your website to give viewers an inviting, easily accessible path through your practice and what you offer. Beautiful and educational imagery on landing pages help to serve that goal, providing visitors with a glimpse of many topics and avenues of information.

These are just a few examples of why landing pages are so important to modern websites. With high-quality landing pages, you are helping your viewers obtain a more positive experience while giving yourself more tools to enhance your online profile!
Local Optimization
To effectively reach current and prospective patients online, healthcare practices must be optimized for local search. With Google being a leader in local search, earning a spot in their local listings can make you stand out from your competitors. These local business listings, also known as structured citations, offer basic details about your practice (like your name, address, and phone number) to inform searchers. In addition, they have an effect on local search engine rankings, which is why establishing high-quality citations is so important for your SEO efforts.
Citation Building & Management
To position yourself as a leader in your surrounding community (and beyond), Rosemont Media offers local optimization through comprehensive citation building and management. In addition to setting up and maintaining Google Business Profiles (previously Google My Business listings), we ensure you're making the most of other local directories for maximum impact.
Not only do you want to have your details available on the right directories, but you also want that info to be consistent. This enhances your professional appearance and ensures both people and search engines understand who you are. For these reasons and more, citation management is a primary component of a good SEO strategy.
Yext Digital Location Management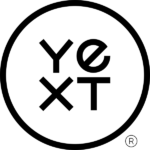 While typing in your name, address, and phone number (NAP data) may sound simple, it can quickly become an overwhelming task, considering some practices are listed on over 50 directories, and each one must be reviewed for quality and accuracy. Leave the time-consuming task to us. Our partnership with Yext, the industry leader in Digital Location Management software, allows us to manage and monitor several business citations simultaneously. As a result, your online presence matches that of your real-life office: professional, diligent, and open for business.
Link Building
A winning SEO strategy goes beyond the confines of your website. Obtaining high-quality links from other sites — especially authoritative sources like directories, review sites, and professional organizations — can signal to search engines that your website is trustworthy. Without any quality backlinks, search engines may have difficulty understanding who you are and may end up favoring other sites before yours. Our link-building strategies can communicate to Google that you're reliable, professional, and active, which can push you closer to the front of the search results. From generating new links to removing spammy ones, we've got you covered.
Video Optimization
Video has become increasingly important in today's digital landscape, and it can be one of the most effective ways for you to communicate with patients. As you strive to reach more people, Rosemont Media can help you navigate the requirements of video marketing and SEO to maximize the potential benefits for your practice. Our team will ensure your videos reach the greatest possible audience by optimizing them with proven SEO strategies.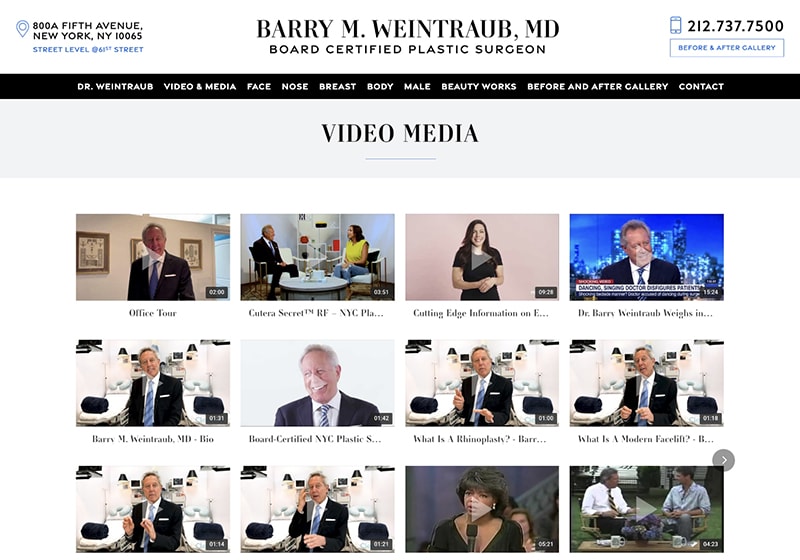 Better Together with Combined Services
While the various aspects of SEO, website design, promotion, and management are individually advantageous, combining a number of these elements to form an integrated marketing strategy can be exponentially more rewarding. At Rosemont Media, we can formulate a unique blend of the services your practice needs to achieve – and maintain – Internet marketing success.