Why Social Media Marketing Is Essential for Healthcare Practices
Most people use social media to some degree, with many spending hours on sites like Facebook and Instagram every day. In fact, it's estimated that users spend an average of 2.5 hours daily perusing their social media feeds, and the number of those using these sites continues to grow. This creates a significant opportunity for you to connect with prospective patients by meeting them where they already are.
Keep in mind, if you're not monitoring the behaviors of your target audience, someone else is. Another practice is already responding to and influencing your prospective patients through their social media accounts. This is why it's important for your practice to not only establish its own pages, but also tailor your activity according to those you want to reach.
There's no better time than the present to increase your social media involvement, and by using the right marketing strategy, you can strengthen your practice in many ways. From building trust through consistent messaging to creating more awareness through customized posts and ads — social media marketing could be the missing piece that takes your online presence to the next level.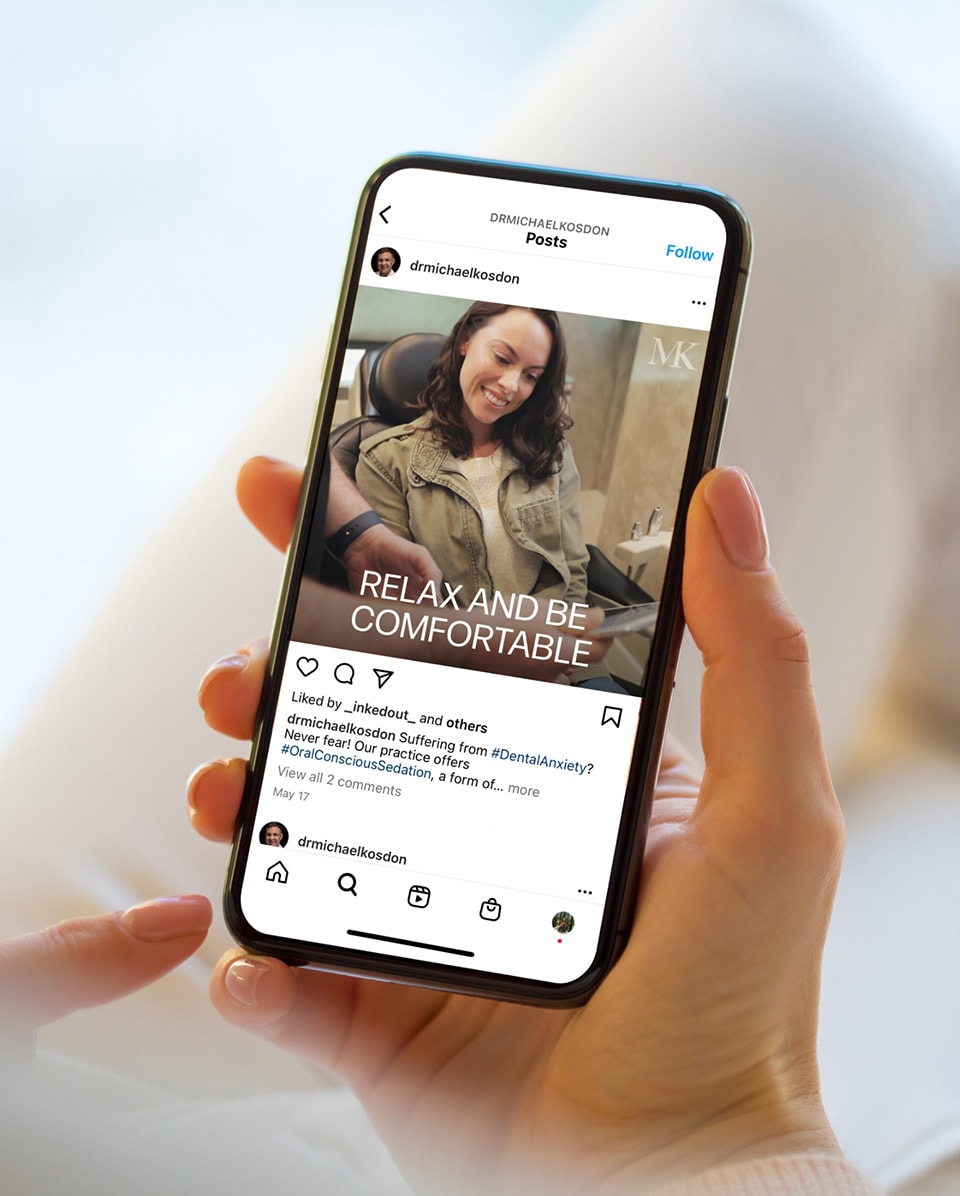 Our Approach
Discovery

We get to know what makes you unique

Research + Planning

We create a custom calendar just for you

Implement

You approve posts before they go up

Track Results

Our experts provide advanced analysis
Why Choose Rosemont Media
Many practices realize the value of social media but underestimate the amount of work involved in creating and executing successful social media strategies. At Rosemont Media, we utilize several in-house departments to collaborate, plan, create, and execute social media collateral and tactics. Strategic planning is necessary to create a quality social product that resonates with your target audience. Considering the ever-changing landscape of social media, our specialists can customize your online presence to evolve so you stay relevant and continue to thrive.
With a specialized focus on healthcare marketing, our team understands the nuances of the industry and what prospective patients are looking for. We have dedicated our company to helping top medical and dental professionals around the world achieve online success. By managing the full scope of your online marketing efforts — from website design to media buying to social media marketing — we can create consistent messaging across your online efforts that builds trust in your brand. Having worked with budgets of virtually every size, our team can develop a social media marketing plan that helps you reach your practice's growth goals.