By now, you know that Internet reviews are important to validating your online reputation and improving your organic ranking. Google, Yelp, Facebook, and other sites contain reviews from patients based on their experiences at specific practices. This phenomenon is one of the most valuable assets to a practice's reputation, and taking advantage of the fact that huge numbers of potential patients are considering patient reviews before choosing their healthcare provider is essential to successful marketing. Acquiring reviews however can sometimes prove to be a challenge. Many of your happiest patients don't always think about posting an online review. Furthermore, many practices simply aren't set-up to ask for them. Rosemont Media has a variety of innovative tools to help healthcare providers easily acquire reviews on the most popular, trusted review sites around the web.
Our Review Solutions
Our innovative system can help you get reviews around the web and publish the best ones on your website:
Review Generator
Generate reviews for all of your major review sites through a simple automated email system.
Key Features:
Message selected patients through email or text to direct them to your review sites
Keep track of responders sent out by your staff
Solutions for offices with multiple locations and providers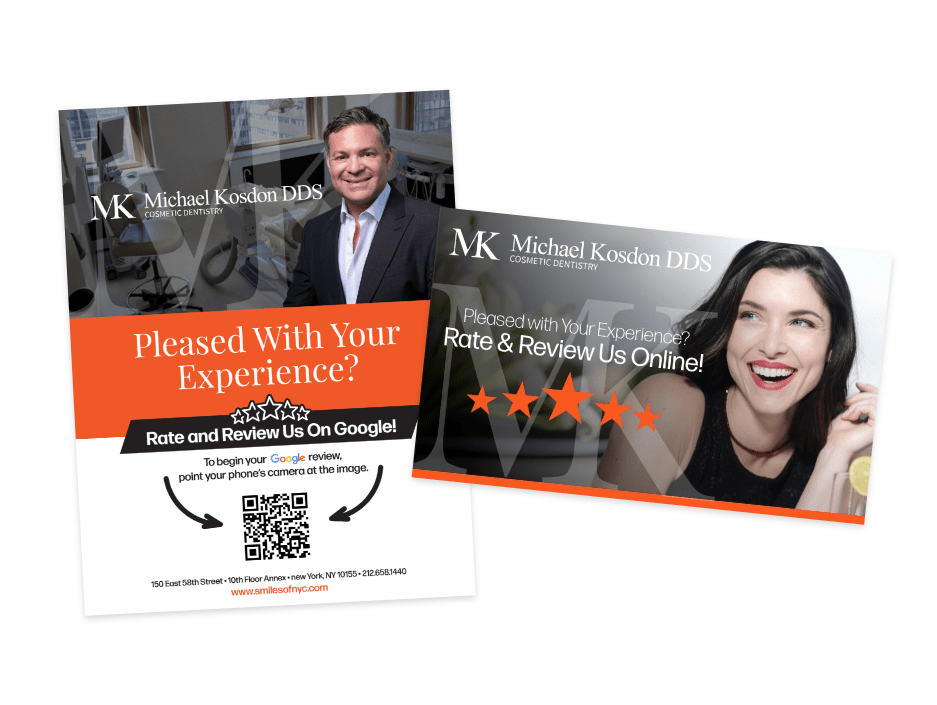 Review Rake
This advanced software automatically scans your major review sites and "rakes" in new positive reviews to publish to your website.
Key Features:
Automatically keeps your reviews page current
Tallies your overall rating average from around the web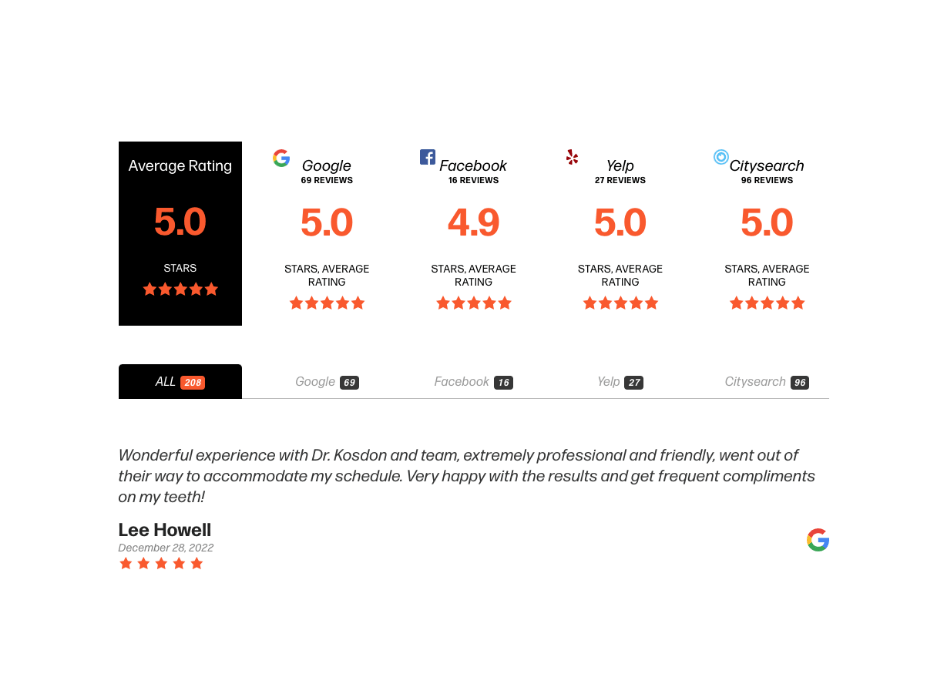 Review Sprinkler
Showcase select reviews on procedure pages within your website to highlight exceptional patient experiences.
Key Features:
Control over which reviews to display in specific areas of your website
Integrate your online reviews throughout your entire website – not just one review page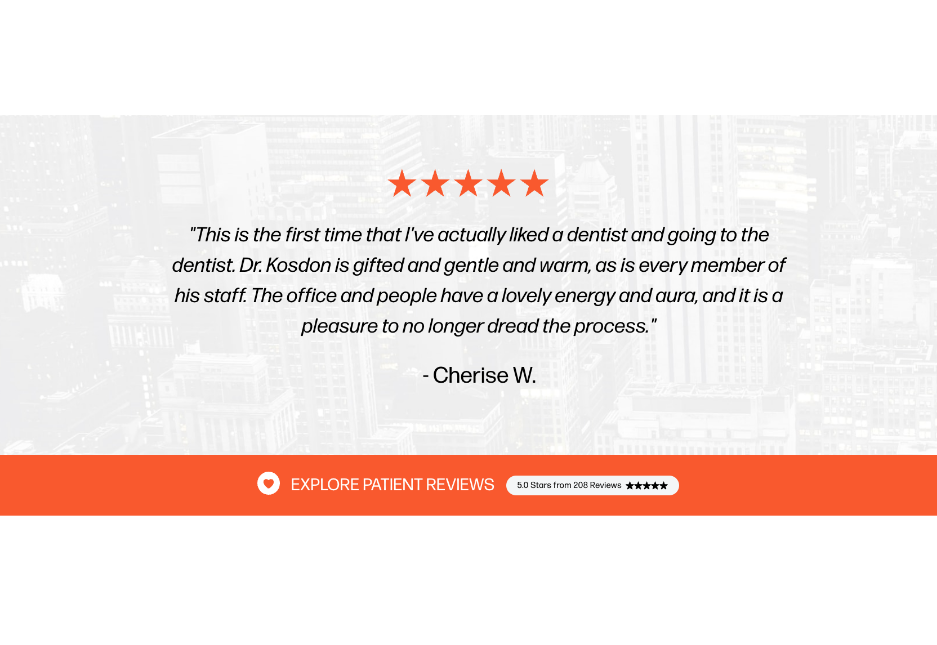 Frequently Asked Questions About Patient Reviews
How Can I Get Lots of Positive Reviews?

The first thing you can do to generate positive reviews is to make absolutely sure that your practice is providing the best possible experience for every patient that walks through your doors. Your entire team should be on the same page: take excellent care of your patients, go the extra mile, and do everything you can to give them a satisfactory visit.

The second thing: grab onto those positive reviews and let the world see them! There is nothing wrong with promoting the fact that people are saying nice things about you and your services – people are looking for just these kinds of comments in order to narrow down their choices among doctors. Your own website and your social media accounts are two great places for you to draw attention to positive reviews.

And number three: it is perfectly acceptable to encourage patients who have had positive experiences to talk about them online. You should never pay or incentivize patients to write good reviews; however, if they have told you they are happy with you and your team, it might not hurt to just ask them to spread the word.

Should I Respond to Negative Reviews?

It can be one of the most frustrating guidelines to follow, but most of the time, it is best to not respond to a negative review. There are several reasons for this – here are the two most important:

1) HIPAA. You may be inadvertently violating a patient's privacy by responding to a review. This goes for positive reviews as well – by virtue of your response, you are acknowledging the individual was a patient.

2) Different review sites operate within different parameters. If you respond to a negative review, that may bring more attention to it. It could possibly even raise it to the most visible section of the page on that particular review site.

There are obviously some exceptions, particularly in cases where a review contains potentially slanderous allegations, violates the review site's rules, and/or includes threatening or indecent content. In some instances, a review can be removed; however, it's unlikely for the most part. As noted above, most negative reviews should just be ignored. The team at Rosemont Media can offer further guidance in cases where you're not sure what to do.

What If I Have a Few Bad Reviews? How Can I Get Rid of Those?

Believe it or not, recent research has shown that a minor negative review may ultimately enhance the impact of positive reviews that are read before it. This could be because the negative review – typically one with only a small gripe or two, perhaps about the availability of parking at the practice or similar concerns – highlights the positives of the reviews that have already been read by the viewer.

Another benefit of a negative review (in some cases) is that it may include some valid points, particularly if they have been pointed out in several other reviews. A lot of negative comments may be truly unfair, but some of them may actually be honing in on an area that could use some improvement – and that can ultimately serve as useful feedback for your practice.
Reputation
Management
Do You Have Control of Your Online Reputation?
Word-of-mouth plays an integral role in the success of any healthcare practice. Traditionally, patients would discuss their experiences, whether positive or negative, with immediate family and friends. However, the expansive reach of search engines and the popularity of social networks has given a new, more powerful voice to patients.
Rosemont Media is well-versed in the limitless channels current and potential patients turn to when researching a practice, and we are well-equipped to handle all degrees of positive and negative sentiment thanks to a multifaceted online reputation management strategy. Our goal is to capitalize on a patient's first impression by monitoring your professional brand and preserving its integrity to create a lasting relationship and loyal patient.