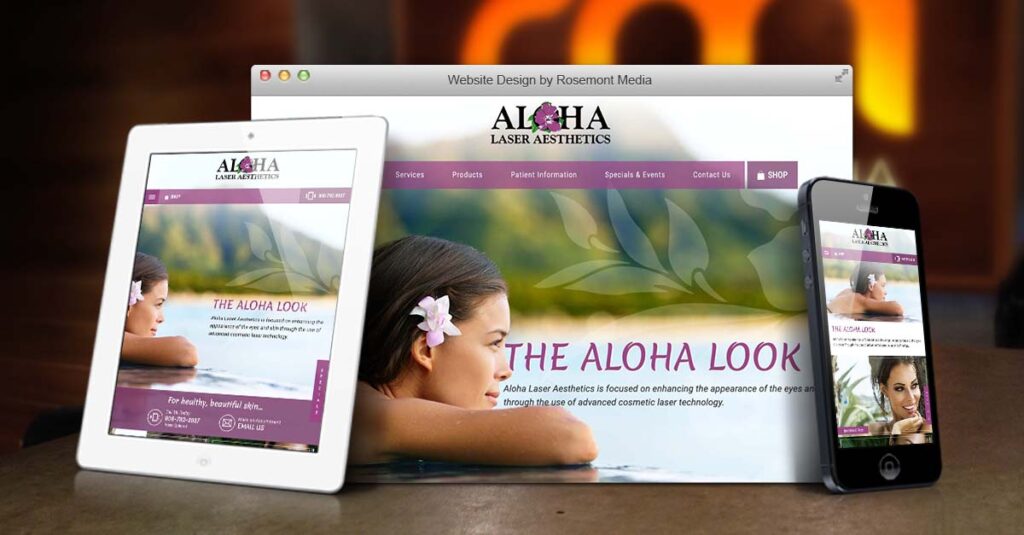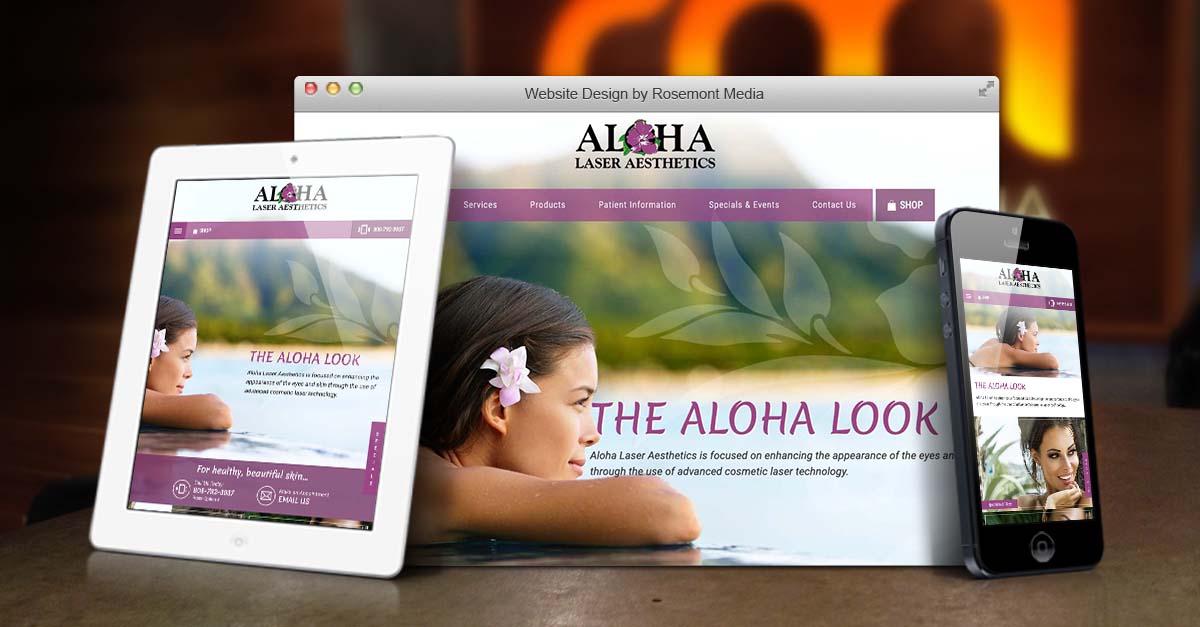 Project Details:
Launch Date:
March 2020
Page Count:
13
Services Overview:
Custom Responsive Design, SEO, Custom Content, and CMS
Compatibility:
Desktop, Tablet, Mobile
Visit Website:
Categories:
Aloha Laser Aesthetics offers a full range of non-surgical medical spa treatments aimed at helping patients look and feel their very best. When it came time to create a website for the state-of-the-art aesthetic laser center and medical spa in Honolulu, Medical Director Alan Faulkner, MD turned to his trusted team at Rosemont Media to develop a visually stunning and technologically advanced masterpiece that would meet the multifaceted needs of both the practice and web-savvy visitors seeking high-quality cosmetic treatments. The new website includes the latest features and functionality including an intuitive navigation for easy site exploration, custom content detailing every aspect of the practice, a responsive design that adjusts to mobile and stationary internet-connected devices, and advanced SEO to enhance website visibility on the search engines. This powerful combination of features creates a virtual representation of Aloha Laser Aesthetics that is perfectly suited to drawing in new patients, further developing relationships with existing patients, and showcasing exciting new treatments and products.
To experience the Aloha Laser Aesthetics website and appreciate the work of the Rosemont Media team, please visit www.alohalaseraesthetics.com.