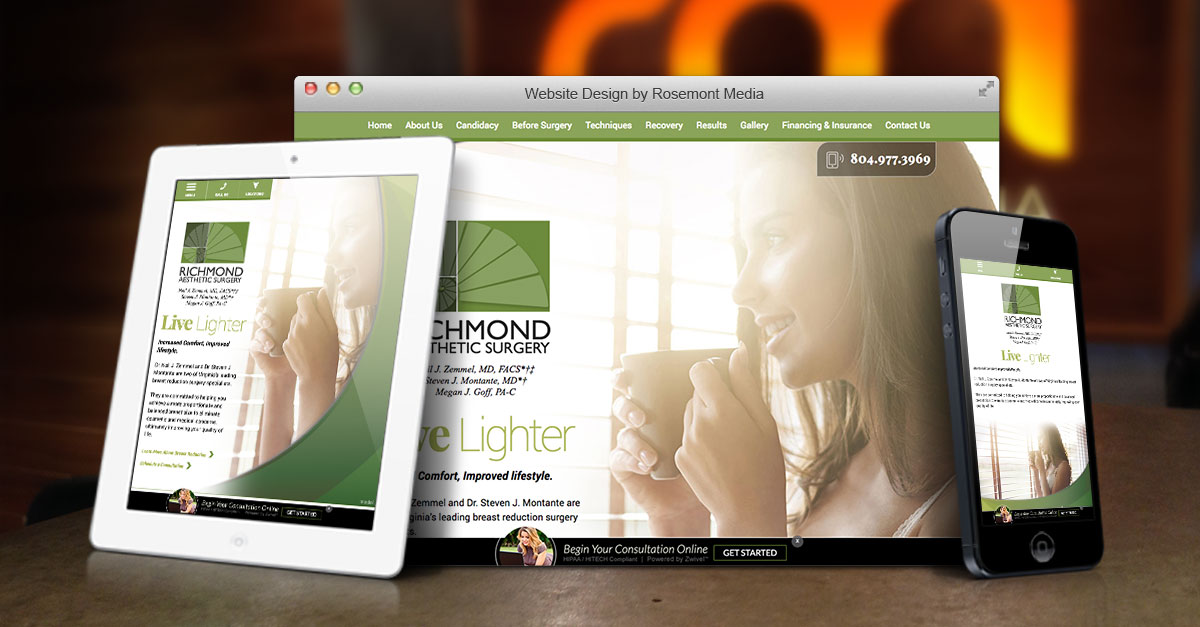 Project Details:
Launch Date:
October 2016
Page Count:
15
Services Overview:
Compatibility:
Desktop, Tablet, Phone
Visit Website:
www.breastreductionvirginia.com
Categories:
At Richmond Aesthetic Surgery, Dr. Neil J. Zemmel and Dr. Steven J. Montante perform a wide range of cosmetic and reconstructive procedures. To highlight one of their common breast surgeries, the Richmond plastic surgeons collaborated with our team at Rosemont Media for the creation of a specialty website dedicated to breast reduction surgery. The new website is outfitted with a responsive design, allowing users to access the information in an easy-to-read format that automatically adjusts to the Internet device they are using. The website was also filled with comprehensive information about the procedure through custom-written content. In addition to being an educational resource and having a user-friendly layout, the website is equipped with the latest medical SEO strategies, allowing those searching for details about breast reduction to more easily find the information they are seeking.