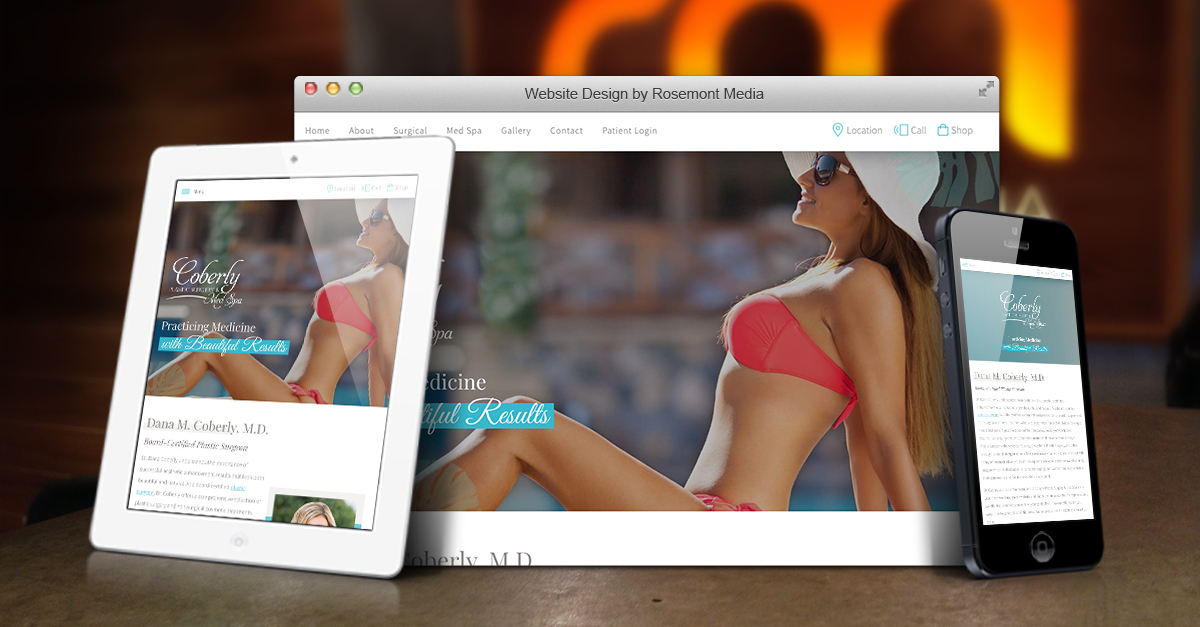 Project Details:
Launch Date:
May 2020
Page Count:
42
Services Overview:
Custom Responsive Design, SEO, Custom Content, CMS, Photo Gallery, and Blog
Compatibility:
Desktop, Tablet, Mobile
Visit Website:
Categories:
Dr. Dana Coberly, a board-certified plastic surgeon in Tampa and the Director of Coberly Plastic Surgery & Med Spa, came to Rosemont Media wanting a website that better reflected the market she was serving. Our experts took that request to heart and worked with Dr. Coberly to craft a stunning new website along with fresh medical SEO strategies to help her practice stand out online in numerous ways. Dr. Coberly's new website is resplendent with coastal themes that give visitors a beautiful glimpse inside her practice while accurately reflecting the stunning imagery and colors of a Florida beach environment.
The website has been constructed from the ground up with a custom responsive design and includes custom content, an extensive before-and-after photo gallery, an updated blog, and more. From the very start, the viewer gets an impressive look at the warm and inviting nature of the practice, which offers a comprehensive array of plastic surgery procedures in addition to non-surgical medical spa treatments. The site's layout is meticulously designed to provide a pleasant, easy-to-navigate experience across its 42 pages, and images are plentiful and well-placed throughout. The overall design and smooth flow of the website are complemented by detailed pages with helpful information on the procedures available, Dr. Coberly's background and experience, and what patients can expect from the practice.
Visit drcoberly.com to see the results, and contact Rosemont Media to speak with one of our consultants. Our experienced team can answer your questions about upgrading your current site or creating a brand new website that strives to genuinely reflect your practice and the outstanding service you provide.