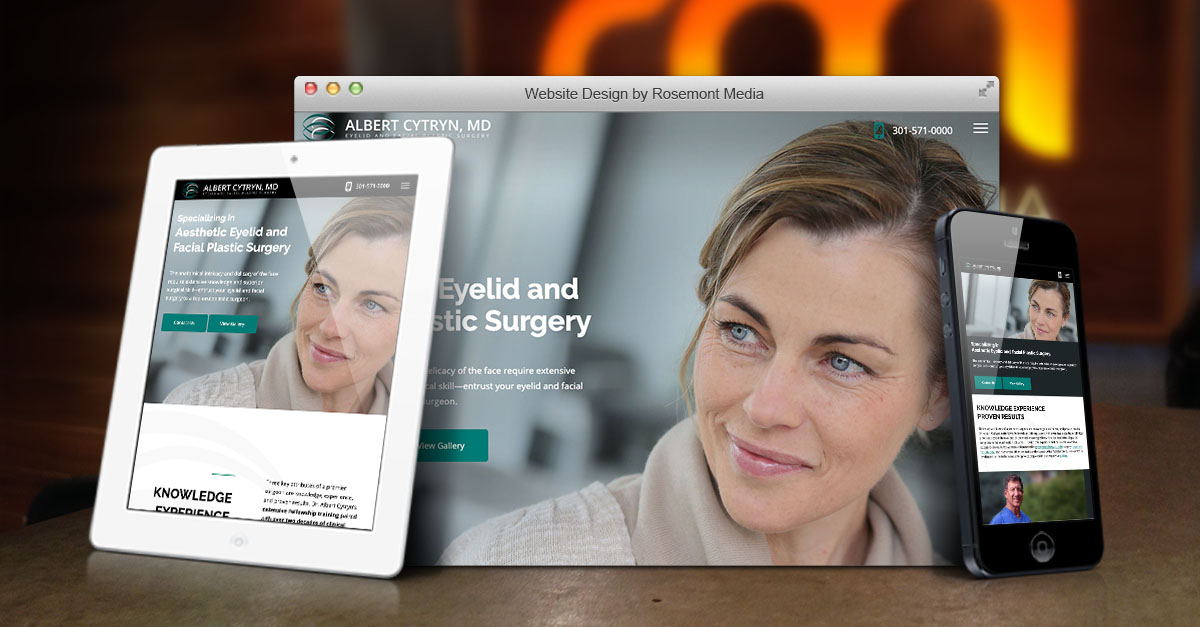 Project Details:
Launch Date:
December 2019
Page Count:
21
Services Overview:
Custom Responsive Design, SEO, Custom Content, CMS, and Photo Upload Gallery
Compatibility:
Desktop, Tablet, Mobile
Visit Website:
Categories:
Dr. Albert Cytryn—a top oculoplastic surgeon in Bethesda—recently teamed with Rosemont Media to transform his website into a user-friendly oculoplastic surgery resource that visually emulates the level of detail and artistry involved in the surgeries he performs. Outfitted with a responsive design that adjusts to fit all screen sizes, the newly revamped site features a crisp layout, straightforward navigation, aesthetically pleasing colors, fixed background scrolling, personalized content, custom page designs, numerous before-and-after photos, and one-touch contact capabilities (on mobile). Furthermore, Dr. Cytryn's site is equipped with clean coding and leading search engine optimization tactics to help maximize his performance and reach within his online marketplace.
To see the quality of website Rosemont Media can custom-create for your medical practice, please check out cytryneyelidsurgery.com.