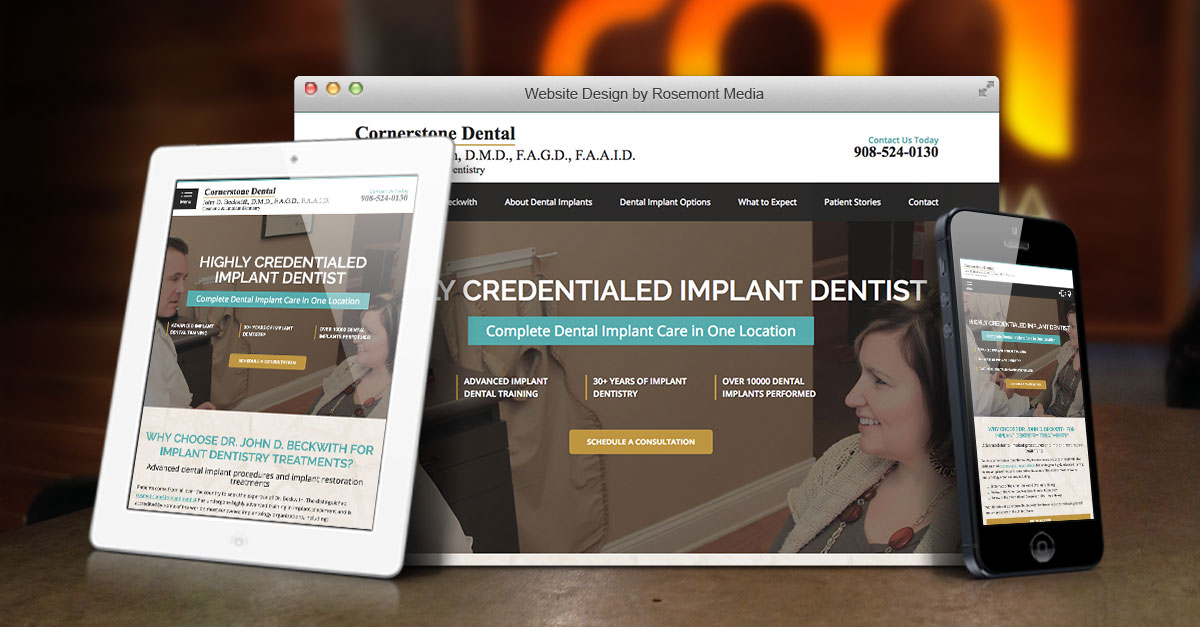 Project Details:
Launch Date:
November 2016
Page Count:
8
Services Overview:
Custom Design, SEO, CMS, Custom Content, Photo Upload Gallery and Blog
Compatibility:
Desktop, Tablet, Phone
Visit Website:
www.dental-implants-new-jersey.com
Categories:
At Cornerstone Dental, Dr. John D. Beckwith has become a distinguished dental implant surgeon, due to his advanced level of expertise in implantology. To better inform current and prospective patients on the complex procedure, the Hillsborough dentist collaborated with Rosemont Media for the creation of a specialty microsite dedicated to dental implants. The new resource was designed as a responsive website, allowing visitors to conveniently view the site's contents on any Internet-compatible device without having to scroll across its width or adjust the zoom to see the information. The custom-written content that fills the site's pages was developed using proven dental SEO practices. This should help users searching for implant information to more easily find Dr. Beckwith's website, which has been carefully built with an aesthetic and user-friendly layout.