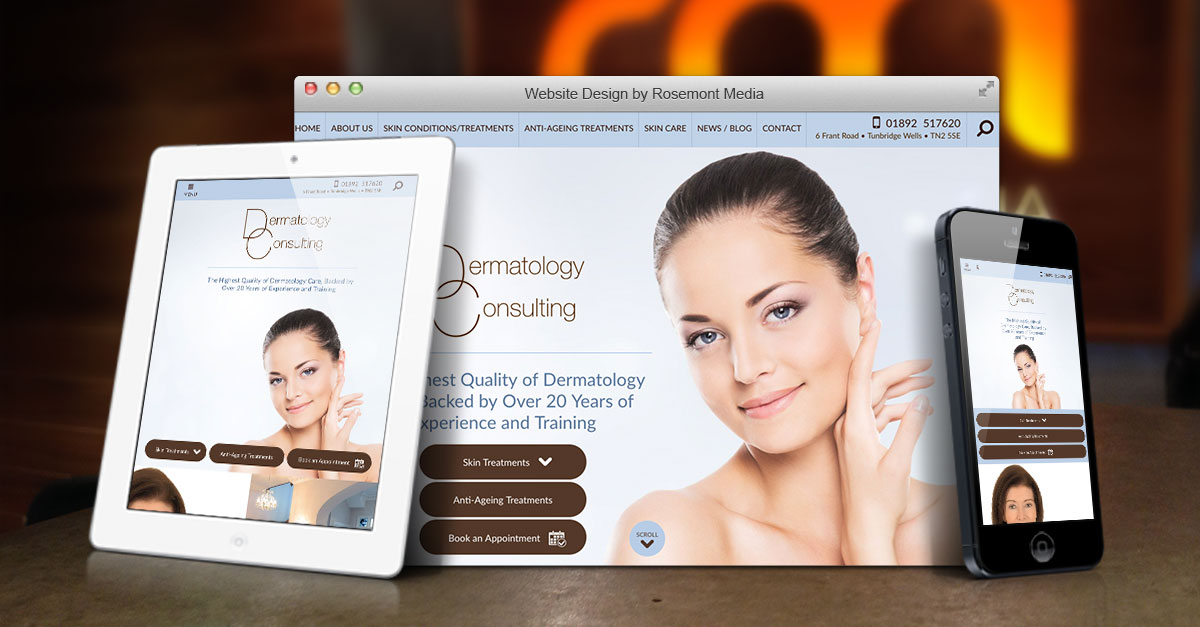 Project Details:
Launch Date:
July 2017
Page Count:
55
Services Overview:
Custom Responsive Design, SEO, CMS, Custom Content and Blog
Compatibility:
Desktop, Tablet, Phone
Visit Website:
www.dermatologyconsulting.co.uk
Categories:
When a patient desires beautiful, healthy skin, the clear choice is Dr Anne Farrell. When the Royal Tunbridge Wells consultant dermatologist wishes for a sophisticated, innovative, and modern medical website, the clear choice is Rosemont Media. Seeking a clean palette, user-friendly navigation, and a personalized feel, our crack team of designers and developers created a site that feels robust and upscale. Original photography is combined with comprehensive content on cosmetic, general, and pediatric dermatology treatments. Visitors can learn more about common and complex skin conditions and book an appointment from the comfort of home or while on the go, thanks to the mobile-device friendly responsive website design. Simple and elegant, the minimalist layout and soothing hues allow current and prospective patients to focus on what's most important to them—getting the high-quality care they deserve. If you're seeking excellence in a practice website, we can help. Take a peek at www.dermatologyconsulting.co.uk to see an example of how Rosemont Media can deliver a superior online experience.