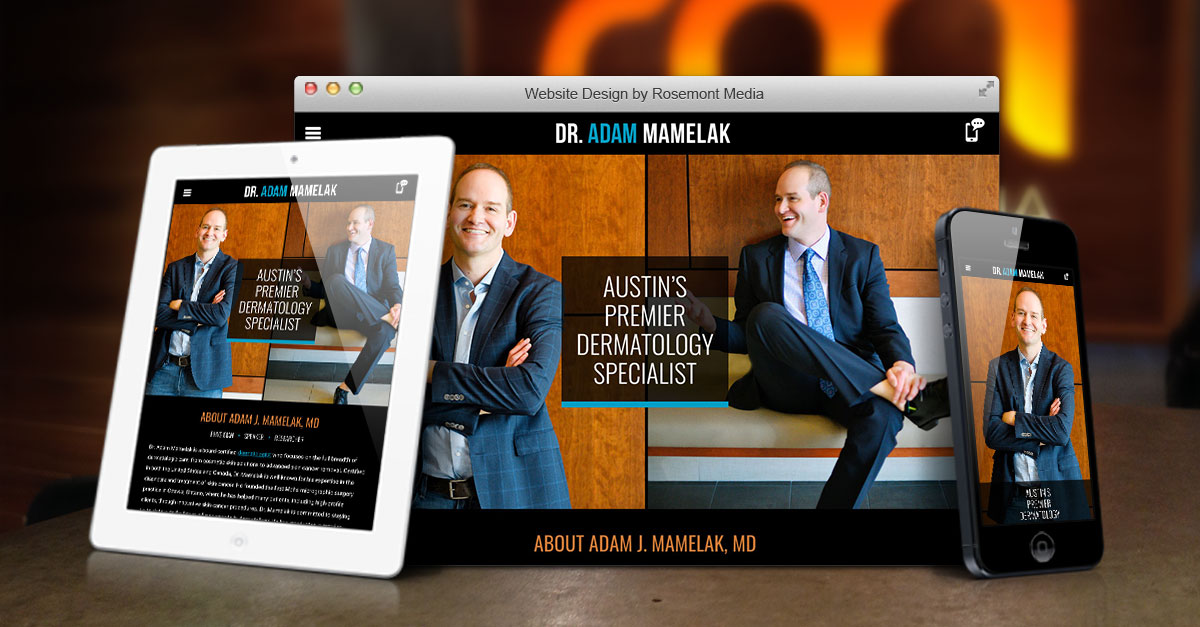 Project Details:
Launch Date:
October 2019
Page Count:
10
Services Overview:
Custom Responsive Design, SEO, Custom Content, CMS, Photo Upload Gallery, and Blog
Compatibility:
Desktop, Tablet, Mobile
Visit Website:
Categories:
Dr. Adam J. Mamelak is a highly sought-after dermatologist in Austin who specializes in a wide range of skin care services, including complex skin cancer treatments. To help prospective patients and media outlets learn more about him and get in touch, Dr. Mamelak worked with our team at Rosemont Media to upgrade his website. Equipped with a completely new look, the site includes responsive capabilities, updated search engine optimization tactics, original content, a patient before-and-after photo gallery, and much more.
To get an idea of the type of website our team can create for your dermatology or medical practice, feel free to visit dradammamelak.com.