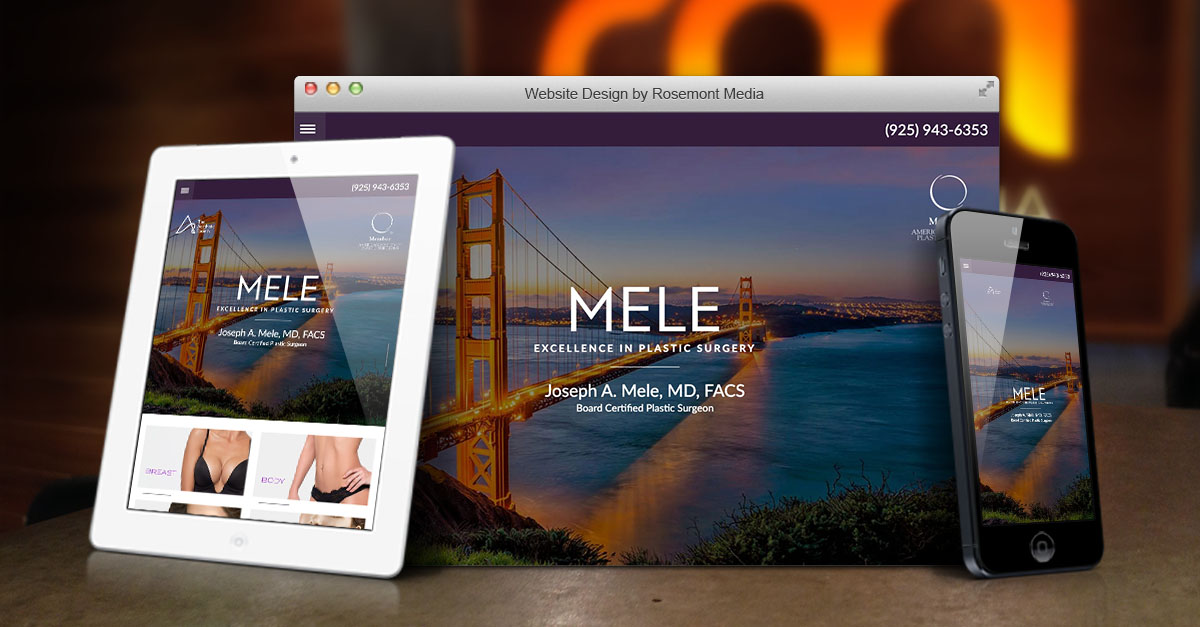 Project Details:
Launch Date:
January 2020
Page Count:
47
Services Overview:
Custom Responsive Design, SEO, Custom Content, CMS, Photo Upload Gallery, and Blog
Compatibility:
Desktop, Tablet, Mobile
Visit Website:
Categories:
Dr. Joseph A. Mele, a double-board certified plastic surgeon in the San Francisco Bay Area, collaborated with our team of experts here at Rosemont Media to create a new website capable of displaying an abundant amount of information in a user-friendly way. With the use of innovative design concepts and some state-of-the-art technological tools, we've produced a 47-page website that we believe not only serves as a detailed educational resource for viewers, but also an inviting and comprehensive look inside the practice.
Dr. Mele's new website features the latest medical SEO strategies and a responsive design, making the entire site fully functional and easily accessible on an array of digital devices. The website opens with a stunning home page, complete with video integration at the top and parallax scrolling, giving it a soothing, kinetic effect while prominently displaying the categories of information viewers can quickly access. Inside, you'll find numerous pages with details on procedures, as well as an expansive biography of Dr. Mele, an updated blog, before-and-after photos, a video gallery, and more. The combination of well-structured content, beautiful imagery, and seamless design make Dr. Mele's new website both easy to read and pleasing to view.
Please take a look at the results at drmele.com. If you would like to learn more about a custom website upgrade or the creation of a brand new website for your practice, please contact Rosemont Media today!