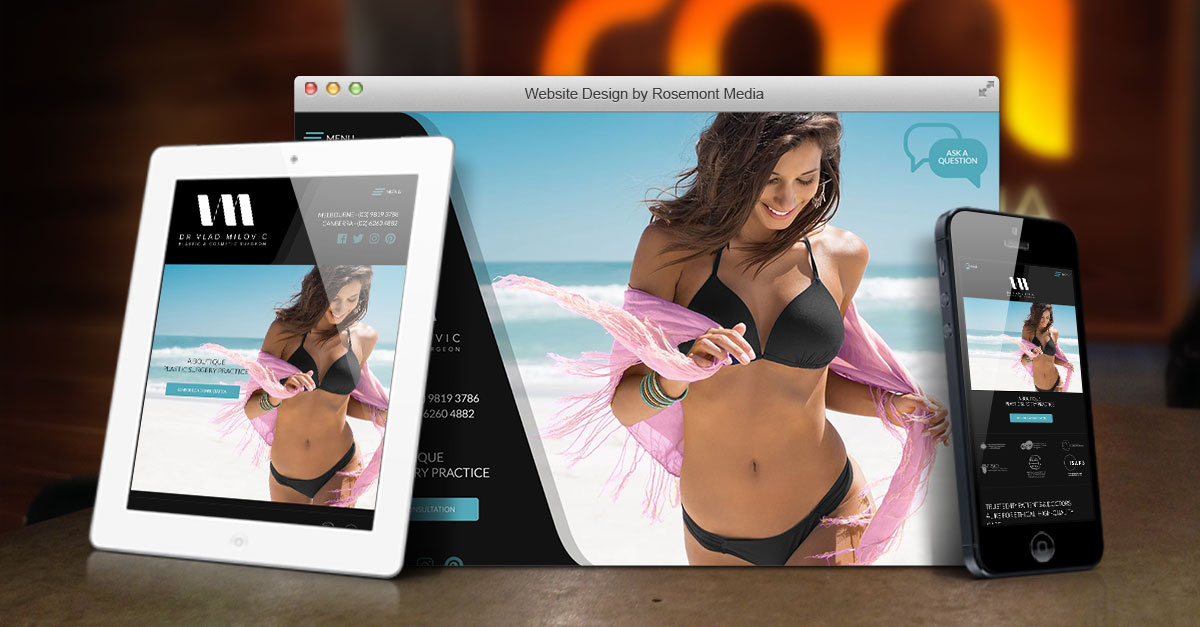 Project Details:
Launch Date:
October 2019
Page Count:
48
Services Overview:
Custom Responsive Design, SEO, Custom Content, CMS, Photo Upload Gallery, and Blog
Compatibility:
Desktop, Tablet, Mobile
Visit Website:
Categories:
Specialist plastic surgeon in Melbourne and Canberra Dr Vlad Milovic offers a broad range of cosmetic and reconstructive surgical procedures for the face, body, breasts, and skin, as well as a comprehensive selection of non-surgical aesthetic treatments. At every phase of treatment, Dr Milovic utilises his extensive training and experience to deliver the high-quality care and outstanding results his patients deserve. In keeping with his dedication to providing his patients with the best experience possible, Dr Milovic turned to the team at Rosemont Media to design and build a state-of-the-art custom website for his practice. His new website showcases the latest website design elements, user-friendly functionality, and captivating visual features for an outstanding visitor experience that highlights Dr Milovic's expertise, innovative techniques, and caring approach. To expand accessibility to a wider scope of users, the modern new website is created with a responsive design, which allows it to function optimally on Internet-connected devices—such as smartphones, tablets, laptops, and desktop computers. The sleek, artful design and user-friendly, intuitive navigation make information easy for visitors to find, whether they are looking for detailed procedure descriptions, blog articles on current treatment topics, before-and-after photos, or a convenient way to make contact with the practice. To further boost success online, the website also incorporates advanced medical SEO which enhances visibility in Google search results for the services they provide.
For the latest examples of Rosemont Media's work in medical website design, we welcome you to explore www.drmilovic.com.au.