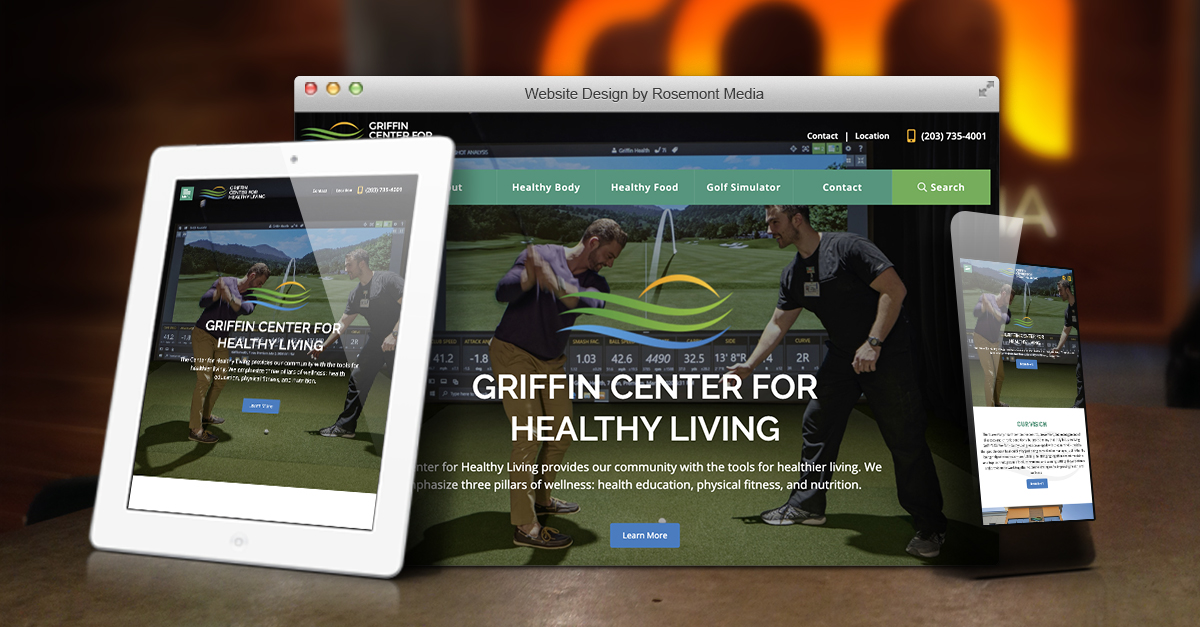 Project Details:
Launch Date:
July 2021
Page Count:
10
Services Overview:
Custom Responsive Design, SEO, Custom Content, CMS, and Video Gallery
Compatibility:
Desktop, Tablet, Mobile
Visit Website:
Categories:
The Griffin Center for Healthy Living is a comprehensive wellness center in Oxford, Connecticut that provides therapeutic services for whole body wellbeing. Their new website, created by the Rosemont Media team, is a collaborative effort designed to effectively promote their center online, connect with patients, and build awareness of their nutritional support and physical activity programs. In addition to its innovative design, intuitive navigation, and beautiful imagery, the following key elements are also features of the custom website:
Medical SEO helps to improve positioning in Google search results for keyword and location searches that pertain to their target audiences.
A Video Gallery contains a vast library of HD videos on the center, nutrition, exercise, and physical therapy tips.
The Responsive Design of the website allows it to fit and function optimally on any size screen, enhancing accessibility for mobile and stationary users alike.
Custom Content describes the center's unique blend of services and state-of-the-art equipment, while also educating visitors on the importance of whole body health and wellness.
The team at the Griffin Center for Healthy Living hopes this new and improved website will help more patients in the community find and take advantage of the exciting tools the program provides. If you are interested in exploring the new website, please visit www.griffinhealthyliving.org.
For more information about how Rosemont Media can help your medical practice thrive online, please contact our knowledgeable representatives today.