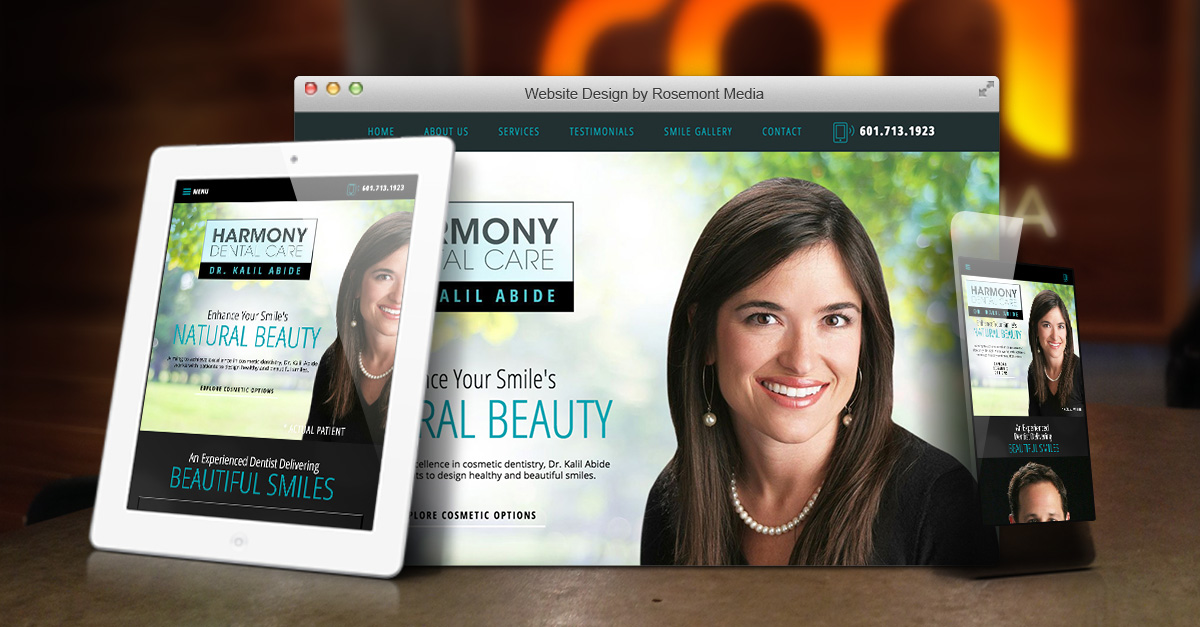 Project Details:
Launch Date:
January 2018
Page Count:
24
Services Overview:
Custom Responsive Design, SEO, Custom Content, CMS, Photo Upload Gallery, and Blog
Compatibility:
Desktop, Tablet, Mobile
Visit Website:
Categories:
Dr. Kalil Abide, a cosmetic dentist in Jackson, Mississippi, collaborated with Rosemont Media for the creation of a new website design for his practice, Harmony Dental Care. The goal of the upgrade was to create a modern look that better highlighted the practice's advanced dental services and commitment to patient care. To accomplish this, the site was given a fresh color scheme, an updated layout, and various new design elements. The new website was developed with responsive design capabilities and best dental SEO practices, improving the practice's visibility online as well as user experience on the website.
To view an example of the type of website Rosemont Media can create for your dental practice, visit harmonydentalcare.com.