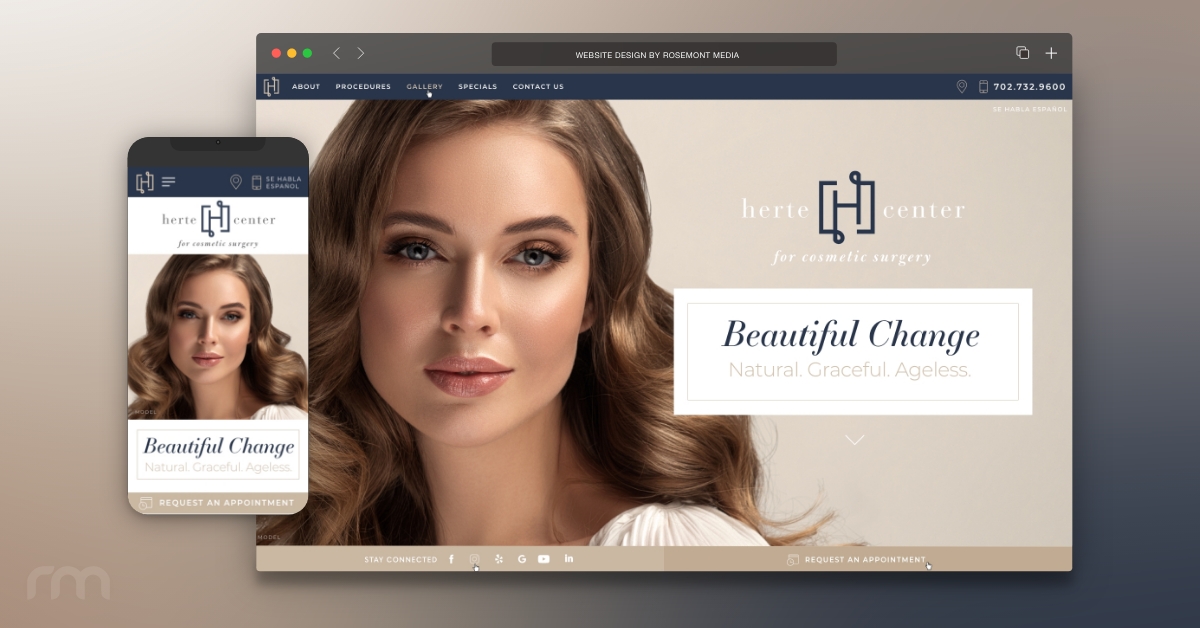 Project Details:
Launch Date:
September 2022
Page Count:
52
Services Overview:
Custom Responsive Design, SEO, Custom Content, CMS, Photo Gallery, and Blog
Compatibility:
Desktop, Tablet, Mobile
Visit Website:
Categories:
The Herte Center for Cosmetic Surgery is a Las Vegas-based plastic surgery practice led by Dr. Marty Herte. Already seeing the positive impact our team's efforts had on her existing website, Dr. Herte was ready for a new and improved look, which led to us redesigning her site. Through this collaboration, we were able to modernize the practice website with a sophisticated design, while updating its organization for a better user experience.
Visitors can easily find the website in search results thanks to effective medical SEO strategies, and once they arrive, they can find attractive imagery and interactive design elements as they browse for the information they are seeking. Built within a responsive design, Dr. Herte's website is incredibly user-friendly, as its dimensions automatically adjust to the screen size of the Internet device in use.
To visit an example of the type of website our team at Rosemont Media can create for your plastic surgery practice, please visit hertecenter.com.