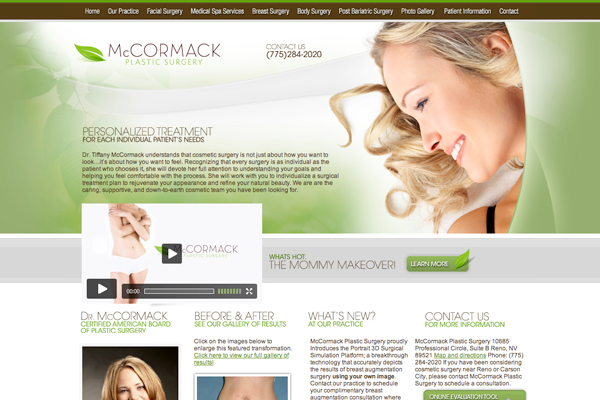 Project Details:
Launch Date:
November 2010
Page Count:
44
Services Overview:
New Custom Design, SEO, Video, Custom Content, Photo Upload Gallery and Blog, CMS
Compatibility:
Desktop
Visit Website:
www.plasticsurgeryrenotahoe.com
Categories:
The website of Dr. Tiffany McCormack, a cosmetic plastic surgeon in the Reno and Lake Tahoe Nevada area. Dr. McCormack's website is truly the wave of the future, incorporating comprehensive video documentaries showcasing her facility (with voice-over narration), as well as interviews with Dr. McCormack herself and testimonials from some of her patients. The website is an original design from our graphic artists, and the content is original and optimized for search engines.