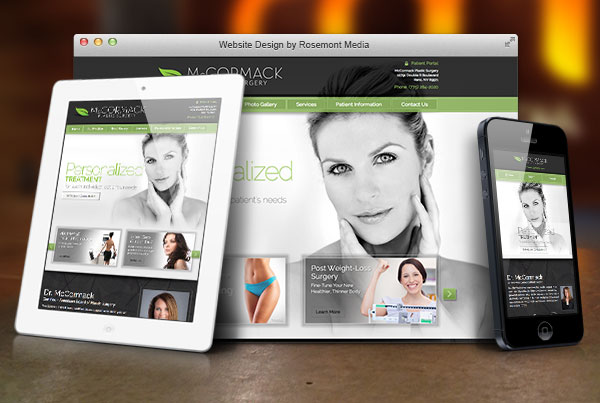 Project Details:
Launch Date:
May 2014
Page Count:
66
Services Overview:
Custom Responsive Design, JavaScript Slide Show, SEO, CMS, Custom Content, Photo Upload Gallery, and Blog
Compatibility:
Desktop, Tablet, Phone
Visit Website:
www.plasticsurgeryrenotahoe.com
Categories:
Reno plastic surgeon Tiffany McCormack, MD has dedicated her medical career to achieving beautiful, natural-looking results through utilization of the safest, most effective cosmetic and reconstructive surgery techniques available. Just as the various surgical approaches she employs at her practice have continued to evolve over the years, so too has the way in which her patients research medical information prior to seeking treatment. For this reason, Dr. McCormack collaborated with our skilled team at Rosemont Media to design and develop a responsive plastic surgery website that provides patients with a comprehensive resource for plastic surgical care.
Outfitted with navigational drop-down menus, the website allows online visitors to easily access in-depth information for the expansive number of treatments and procedures offered at McCormack Plastic Surgery. Additionally, the site's responsive design automatically adjusts to fit the various screen sizes of computers, tablets, and smartphones, ultimately providing current and prospective patients with an enhanced viewing experience.
Dr. McCormack's website is also equipped with the latest plastic surgery SEO strategies intended to improve online visibility and rank competitively for popular key terms like breast augmentation, mommy makeover, tummy tuck, and more.
To view the type of responsive website Rosemont Media can custom-design and develop for your plastic surgery practice, visit plasticsurgeryrenotahoe.com.