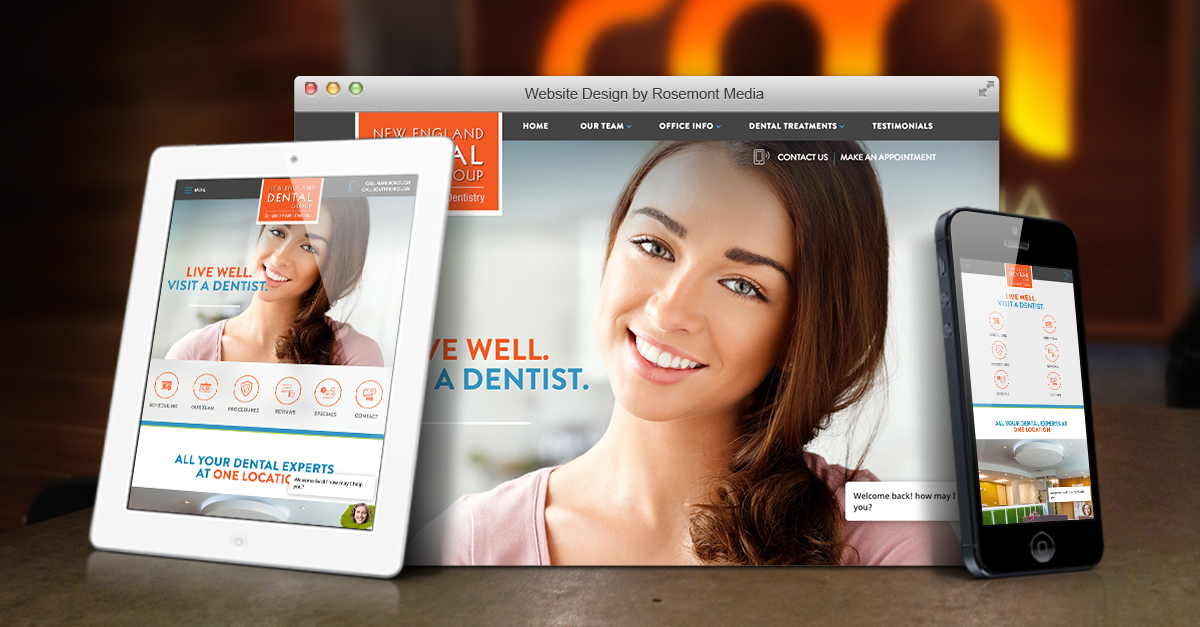 Project Details:
Launch Date:
November 2018
Page Count:
55
Services Overview:
Custom Responsive Design, SEO, Custom Content, CMS, and Blog
Compatibility:
Desktop, Tablet, Mobile
Visit Website:
Categories:
The team at New England Dental Group worked with Rosemont Media to upgrade the look and functionality of the practice's website. To provide the Marlborough dentists with a professional-looking and user-friendly design, our team created a responsive website, which allows for convenient navigation and viewing across various Internet devices. The site has also been equipped with custom content and design elements, acting as an informational and interactive resource for current and prospective patients. To help Internet users more easily locate New England Dental Group in search engines, the website has been updated with best search engine optimization (SEO) practices.
To get an idea of the type of website our team can create for your practice, feel free to visit newenglanddentalgroup.com.