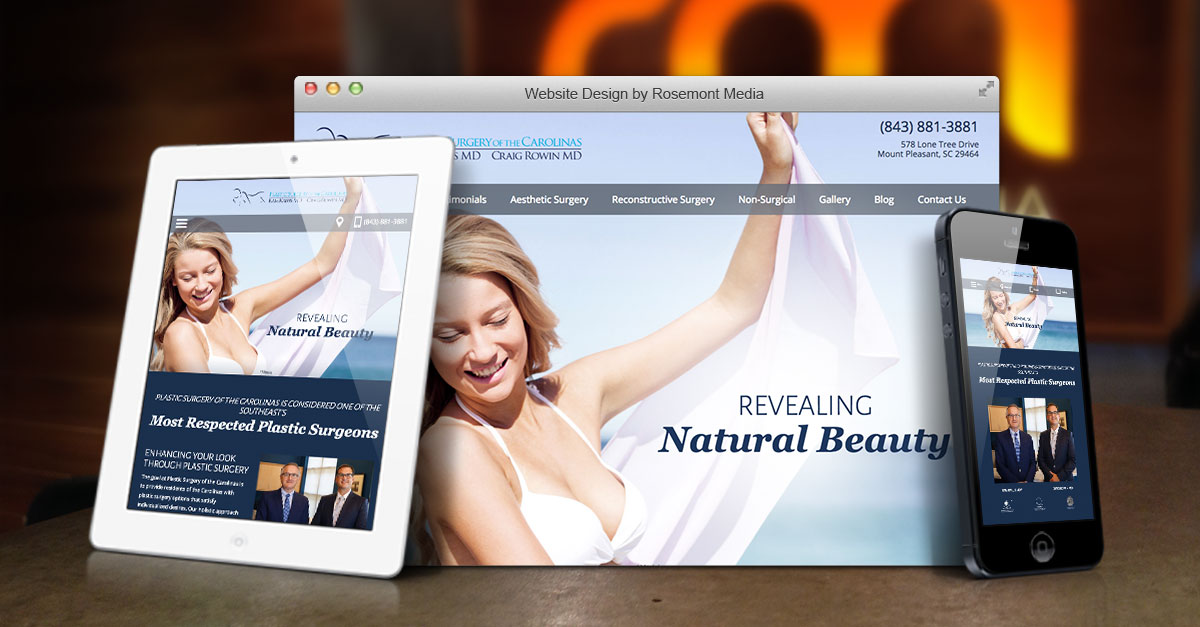 Project Details:
Launch Date:
October 2016
Page Count:
79
Services Overview:
Custom Responsive Design, SEO, CMS, Custom Content, Photo Upload Gallery and Blog
Compatibility:
Desktop, Tablet, Phone
Visit Website:
www.plasticsurgerycarolina.com
Categories:
Charleston plastic surgeons Ram Kalus, MD and Craig Rowin, MD envisioned a state-of-the-art new website that could serve as a comprehensive and user-friendly resource for individuals seeking surgical and/or nonsurgical cosmetic care. By collaborating with Rosemont Media, they were able to make this dream a reality in the form of a customized site featuring responsive design, intuitive navigation, personalized content, and a focus on three areas of high patient interest—transformation, restoration, enhancement. Additional elements that make the Plastic Surgery of the Carolinas website stand alone include large imagery and color tones representative of the natural beauty surrounding the practice, a wide selection of models to depict Dr. Kalus' and Dr. Craig's diverse patient base, a unique gallery feature that helps facilitate the implant selection process for prospective breast augmentation patients, and geographically tailored search engine optimization (SEO) strategies / ongoing content marketing efforts for strong online performance.
To get an idea of the caliber of website Rosemont Media can custom-design, build, and manage for your plastic surgery practice, please visit www.plasticsurgerycarolina.com.