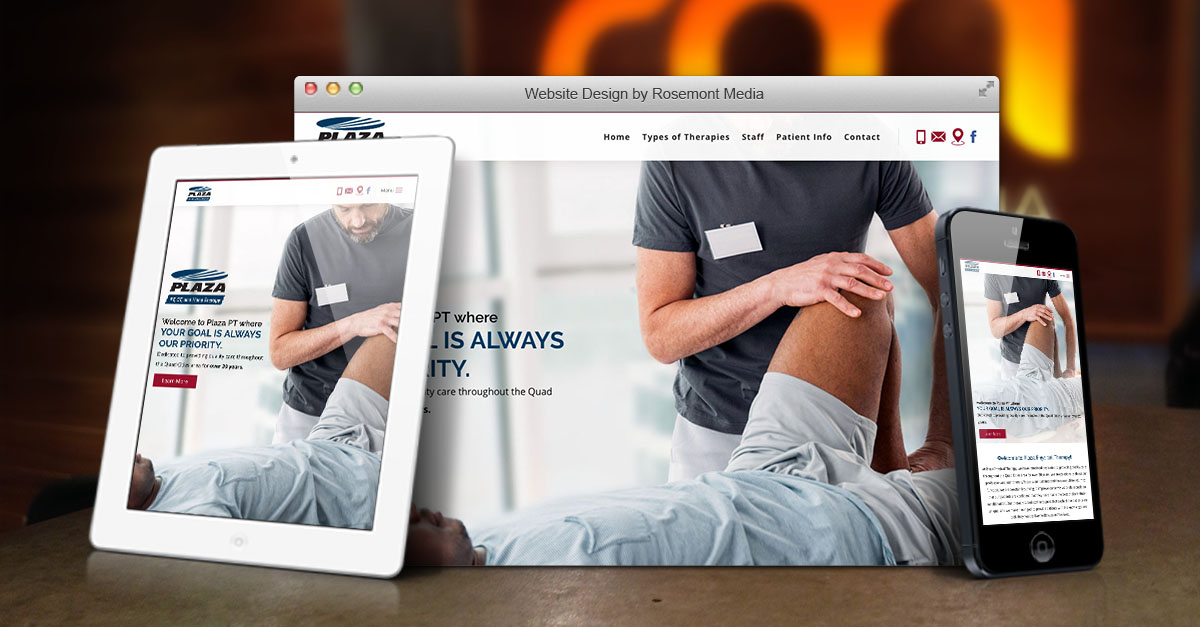 Project Details:
Launch Date:
June 2019
Page Count:
13
Services Overview:
Custom Responsive Design, SEO, and CMS
Compatibility:
Desktop, Tablet, Mobile
Visit Website:
Categories:
Plaza Physical Therapy recently collaborated with Rosemont Media to update their practice website to achieve a more modern look. The Quad Cities physical therapy medical team wanted to redesign their site with a fresh appearance that better represented the high quality care they offer at their two locations. The website was outfitted with responsive capabilities, creating a more user-friendly layout that automatically readjusts to each user's Internet-ready device. Additionally, the site was outfitted with up-to-date search engine optimization (SEO) practices to improve the practice's visibility in search engines. When visitors arrive on Plaza PT's new website, they can easily navigate to the different pages to learn more about the staff and therapy options available.
To view an example of the type of modern website design that Rosemont Media can create for your practice, visit plazaphysicaltherapy.com.