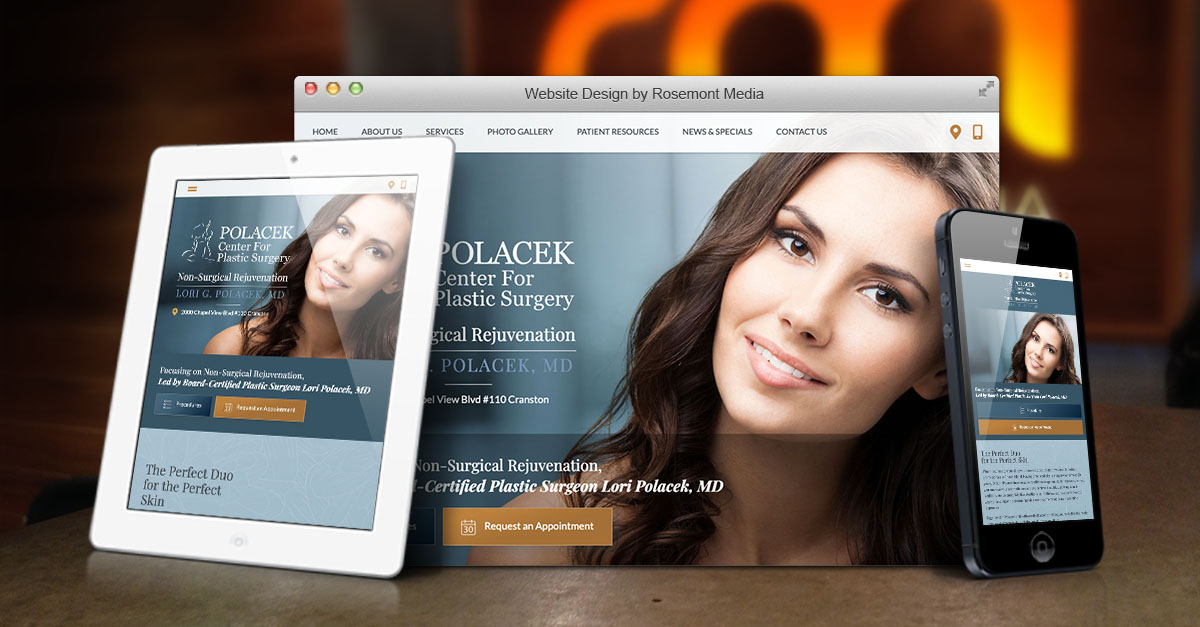 Project Details:
Launch Date:
June 2019
Page Count:
27
Services Overview:
Custom Responsive Design, SEO, Custom Content, CMS, Photo Upload Gallery, and Blog
Compatibility:
Desktop, Tablet, Mobile
Visit Website:
www.polacekplasticsurgery.com/
Categories:
Dr. Lori G. Polacek, a board-certified plastic surgeon in Rhode Island, revamped the website for her practice, the Polacek Center for Plastic Surgery, to create a more modern and user-friendly resource for her patients. Our team at Rosemont Media transformed the site by giving it responsive design capabilities, as well as a new look that is easy for visitors to navigate through. Across the site, current and prospective patients can find new content, a photo gallery with before-and-after photos, and a blog with up-to-date practice and industry news. In addition, we incorporated best medical SEO practices to strengthen Dr. Polacek's visibility in search engines.
To view an example of the type of website our team can provide for your plastic surgery practice, take a look at polacekplasticsurgery.com.