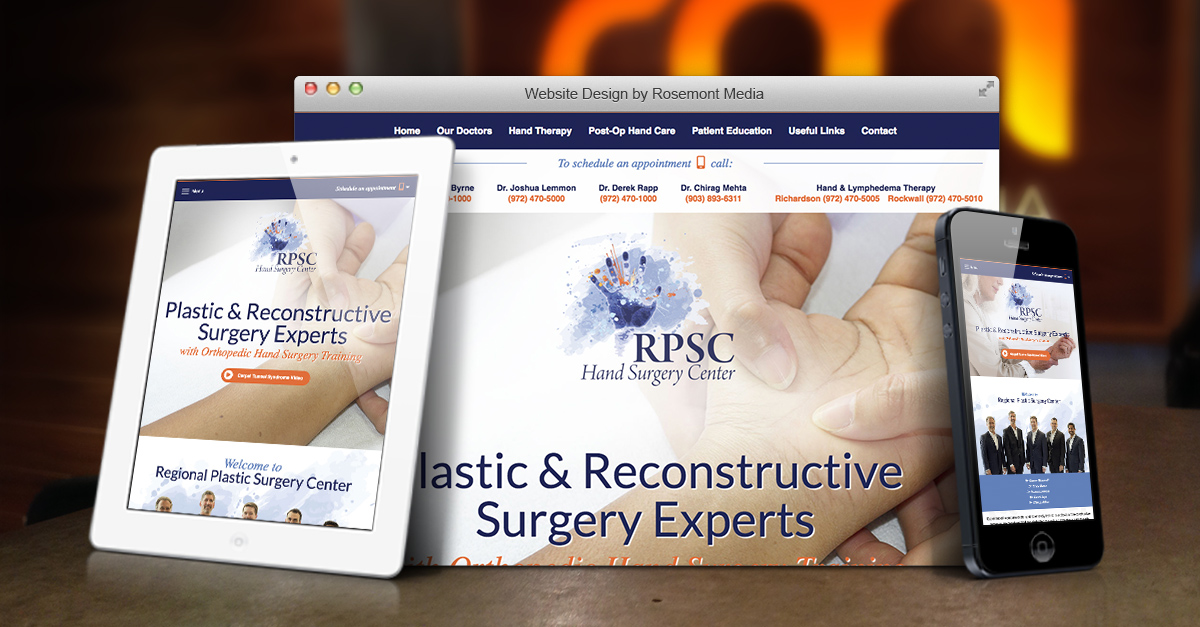 Project Details:
Launch Date:
December 2018
Page Count:
24
Services Overview:
Custom Responsive Design, SEO, and CMS
Compatibility:
Desktop, Tablet, Mobile
Visit Website:
Categories:
When it was time for a more modern website, the Dallas hand surgeons of RPSC Hand Surgery Center turned to their trusted team at RM for guidance. Modernizing the website's appearance and upgrading its functionality were the primary goals of the project. To keep pace with growing mobile user trends, the comprehensive website revamp included a responsive design, which is compatible with an array of devices including tablets, smartphones, and desktop computers. The website also features advanced SEO (search engine optimization) and custom content development aimed at connecting with and informing potential patients. Through the intuitive navigation structure and content organization, visitors are able to easily locate the information they are looking for—making the website a valuable virtual resource. Communicating with the practice is also made simple for users via prominently displayed e-mail contact fields and click-to-call buttons. Now that their transformed website is live, the team at RPSC Hand Surgery looks forward to seeing how their new online presence benefits their patients and practice.
Experience the innovation and elegance of a Rosemont Media medical website by visiting www.regionalhandsurgery.com.