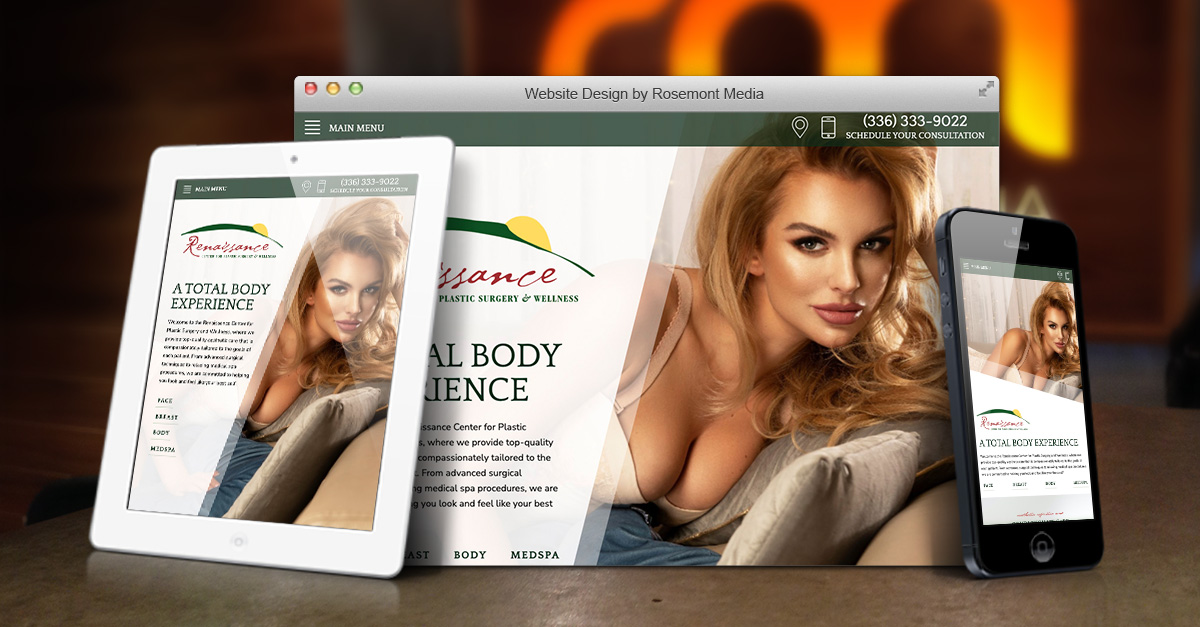 Project Details:
Launch Date:
April 2022
Page Count:
63
Services Overview:
Custom Responsive Design, SEO, Custom Content, CMS, and Photo Gallery
Compatibility:
Desktop, Tablet, Mobile
Visit Website:
Categories:
Dr. Mary Ann Contogiannis—a Greensboro plastic surgeon and the head of the Renaissance Center for Plastic Surgery & Wellness—recently partnered with the digital marketing experts at Rosemont Media to create a new website for her practice. Features such as custom content, medical search engine optimization (SEO) enhancements, and an expansive gallery of before-and-after photos boost the practice's search visibility and provide patients with a robust resource on the wide array of procedures Dr. Contogiannis and her team offer. The new site also has responsive design capabilities, ensuring that it can seamlessly transition between different devices and screen sizes for an enhanced user experience.
We encourage you to visit plasticsurgerychoices.com to view the type of website the specialists at Rosemont Media can help you create.