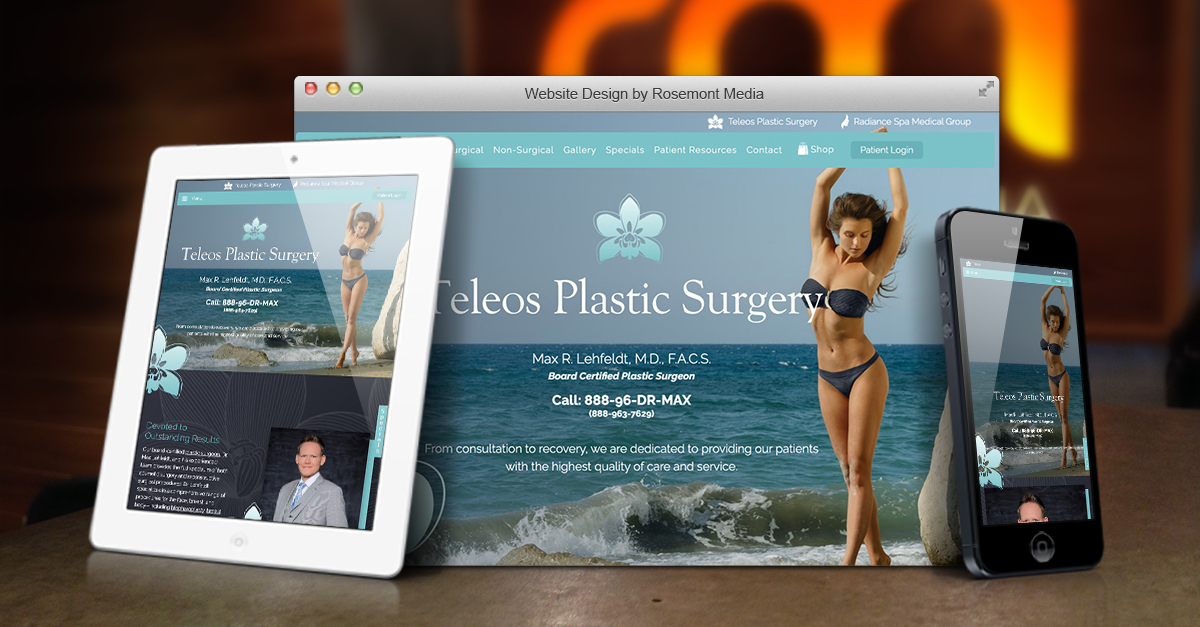 Project Details:
Launch Date:
July 2020
Page Count:
67
Services Overview:
Custom Responsive Design, SEO, Custom Content, CMS, Photo Gallery, and Blog
Compatibility:
Desktop, Tablet, Mobile
Visit Website:
Categories:
One of the major advantages offered by a practice such as Teleos Plastic Surgery, led by Pasadena plastic surgeon Max Lehfeldt, MD, is the extraordinarily expansive selection of state-of-the-art procedures and services it provides. When Teleos decided to upgrade their current website and essentially give it a full makeover, our team of experts utilized some of the latest responsive design concepts to create a new site that blends coastal themes and beautiful imagery with a layout that makes it easy for viewers to navigate through such a large website and find what they're looking for.
Right from the start, Teleos Plastic Surgery's new website offers an inviting look inside the practice and the many ways in which it stands out in this heavily populated region of Southern California. Soft colors and meticulously sectioned content combined with strategically placed high-definition images allow for a streamlined viewing experience across the site's 67 pages while incorporating a vast amount of information. In addition to a comprehensive biography, a dedicated Specials page, and a section devoted to Patient Resources, the site includes a large amount of pages covering virtually every treatment option available at the practice. An online skin care shop, a thorough before-and-after photo gallery, an updated blog, and links to sister website Radiance Spa Medical Group are also featured, making the site an extensive resource for individuals considering cosmetic enhancement.
You can view the new website at teleosplasticsurgery.com to see the results of this remarkable upgrade. If you have questions about establishing a new website complete with the latest design tools and medical SEO strategies for your practice, please don't hesitate to contact us today!