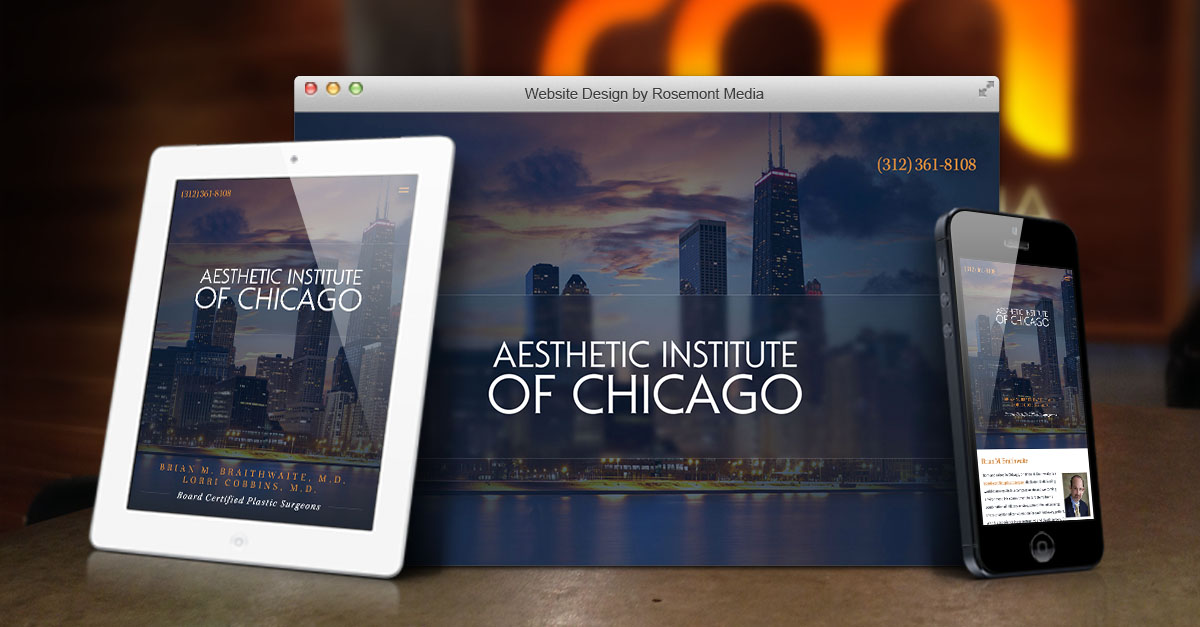 Project Details:
Launch Date:
April 2019
Page Count:
51
Services Overview:
Custom Responsive Design, SEO, Custom Content, CMS, Photo Upload Gallery, and Blog
Compatibility:
Desktop, Tablet, Mobile
Visit Website:
www.aestheticinstitutechicago.com
Categories:
At The Aesthetic Institute of Chicago, Dr. Brian M. Braithwaite and Dr. Lorri Cobbins perform a wide range of surgical procedures for enhancing the face, breasts, and body. Committed to providing the best possible experience for their patients, the Chicago plastic surgeons collaborated with Rosemont Media for the creation of a new responsive website design. To develop the practice's new site, our team incorporated innovative design elements to produce a sophisticated and modern new look. When first entering the site's home page, visitors will see a custom and informative page design that leads to more detailed procedural pages of original content. The website was also outfitted with up-to-date medical SEO practices to increase visibility in search engines. Throughout the entire site, visitors can get a feel for the highly rated plastic surgery practice and learn more about the procedures they offer. Every page can be conveniently viewed in its entirety, despite the Internet device being used, as the layout is automatically resized for optimal viewing thanks to the site's responsive capabilities.
To view an example of the type of website design Rosemont Media can create for your practice, visit aestheticinstitutechicago.com and contact us if you are ready to get started!