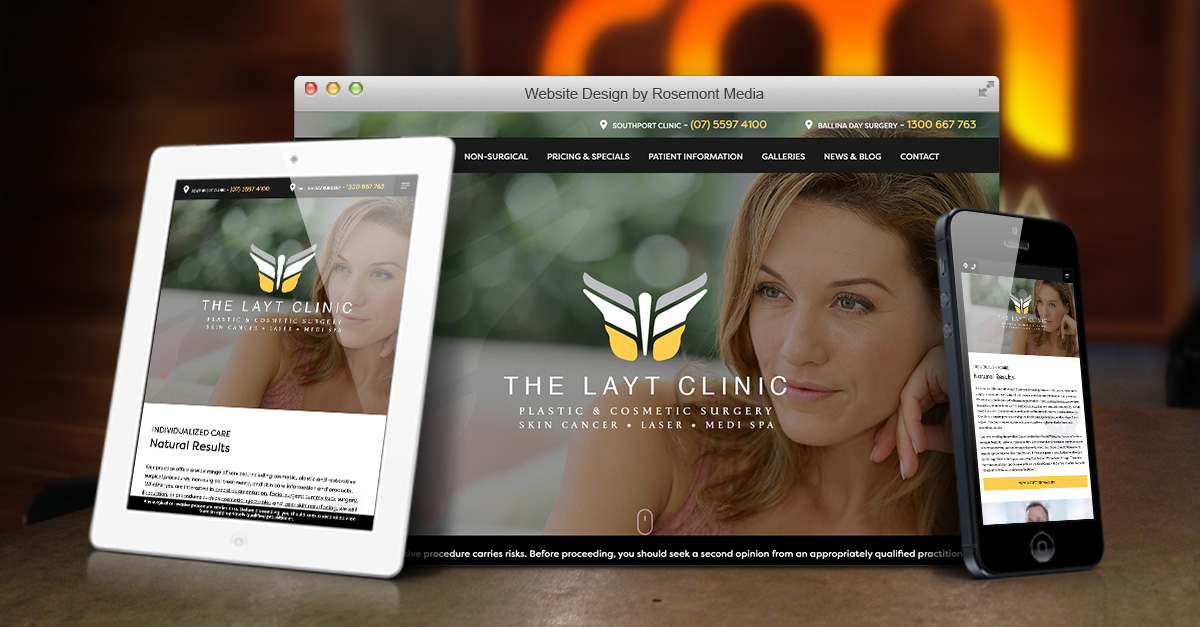 Project Details:
Launch Date:
November 2019
Page Count:
112
Services Overview:
Custom Responsive Design, SEO, Custom Content, CMS, Photo Upload Gallery, Video Gallery, and Blog
Compatibility:
Desktop, Tablet, Mobile
Visit Website:
Categories:
Dr. Craig Layt, a plastic surgeon in the Gold Coast area of Queensland, Australia, has been working with our team here at Rosemont Media for many years and decided he wanted to give his website a fresh new look. With this in mind, we set out to build an expansive new site for his practice, The Layt Clinic, which incorporates some of the latest design techniques with comprehensive content and advanced medical SEO strategies to produce a beautiful destination for readers who are considering aesthetic enhancement.
The Layt Clinic's new website features a custom responsive design to make it easily viewed on a variety of digital platforms, as well as custom content, an updated blog, a before-and-after gallery with nearly 150 images, and a video gallery with many videos featuring Dr. Layt personally describing his practice and discussing topics related to specific procedures. The site also includes extraordinarily detailed descriptions of plastic surgery treatments and non-surgical options, as well as pages devoted to scar management and other helpful educational information for individuals considering surgical procedures. The extensive number of pages within the site are presented and categorized in a way that makes them easy to find, and the bold, contrasting images and design elements make the site pleasing to the eye.
Please take a look at drlayt.com to see how it all came together, and don't hesitate to contact our team at Rosemont Media to learn how you can upgrade your current site or develop a brand new site with stunning results!