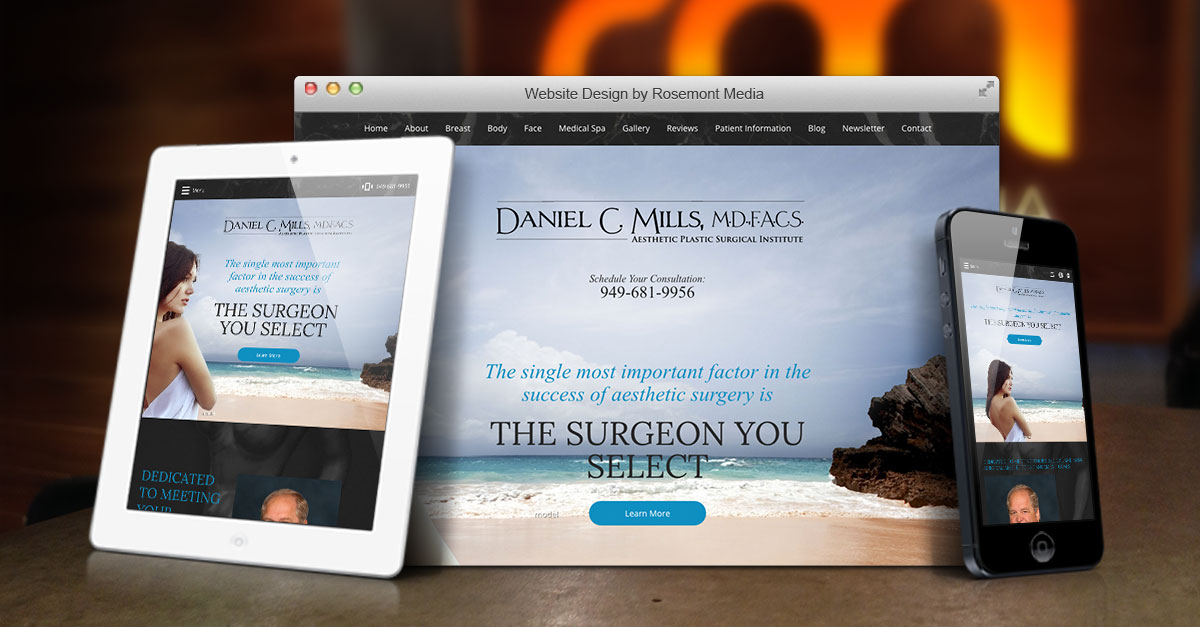 Project Details:
Launch Date:
June 2016
Page Count:
83
Services Overview:
Custom Responsive Design, SEO, CMS, Custom Content, Photo Upload Gallery and Blog
Compatibility:
Desktop, Tablet, Phone
Visit Website:
Categories:
Partnering with our team at Rosemont Media, Orange County plastic surgeon Daniel C. Mills, MD upgraded the look and functionality of his practice's website to maintain his foothold at the forefront of the ever-evolving digital age. Accented by vivid colors and easy-to-read fonts, the responsive site features a beach theme reminiscent of Laguna Beach – the location of the Aesthetic Plastic Surgical Institute – as well as actual patients who have received surgical and non-surgical care from Dr. Mills. Additional elements that set the website apart include parallax scrolling on the homepage, a convenient and user-friendly navigation bar, geographically tailored search engine optimization strategies, customized headers, easy access to social media pages, and an expansive gallery of categorized before-and-after photos.
To view the type and quality of website Rosemont Media can create for your plastic surgery practice, please visit www.danmillsmd.com.