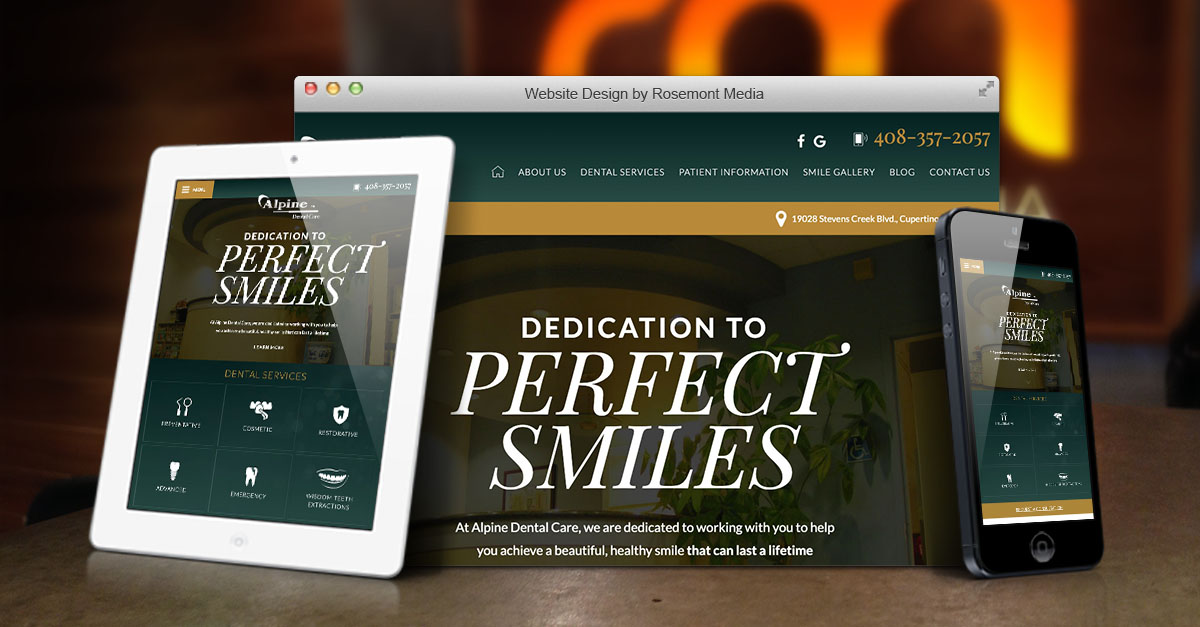 Project Details:
Launch Date:
May 2019
Page Count:
31
Services Overview:
Custom Responsive Design, SEO, Custom Content, CMS, Photo Upload Gallery, and Blog
Compatibility:
Desktop, Tablet, Mobile
Visit Website:
Categories:
The Cupertino dentists of Alpine Dental Care provide a broad range of comprehensive dentistry services to patients of all ages. From cosmetic and restorative dentistry to state-of-the-art dental implant procedures and urgent dental care, Drs. Donian Shen, Angela Nguyen, and Jeff Yoshihara achieve dramatic improvements in patients' dental aesthetics, function, and health. When the team at Alpine Dental Care was ready to create a modern new website, attract new patients, enhance website visibility, and provide informative resources to website visitors, they relied upon the expertise of Rosemont Media to develop a custom website package to suit their needs. The plan included a responsive design, advanced dental SEO, custom content, and more to develop a cutting edge website that would help them achieve an optimal user experience and their online marketing goals. If you would like to see the kind of elective healthcare and dental websites Rosemont Media is known for, we invite you to explore www.alpine-dentalcare.com.