Arizona Center for Aesthetic Plastic Surgery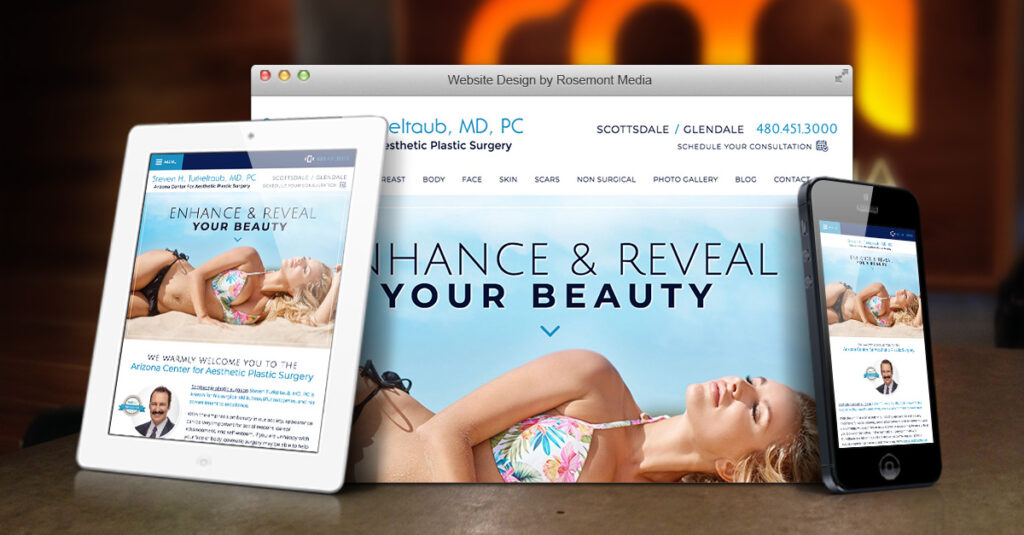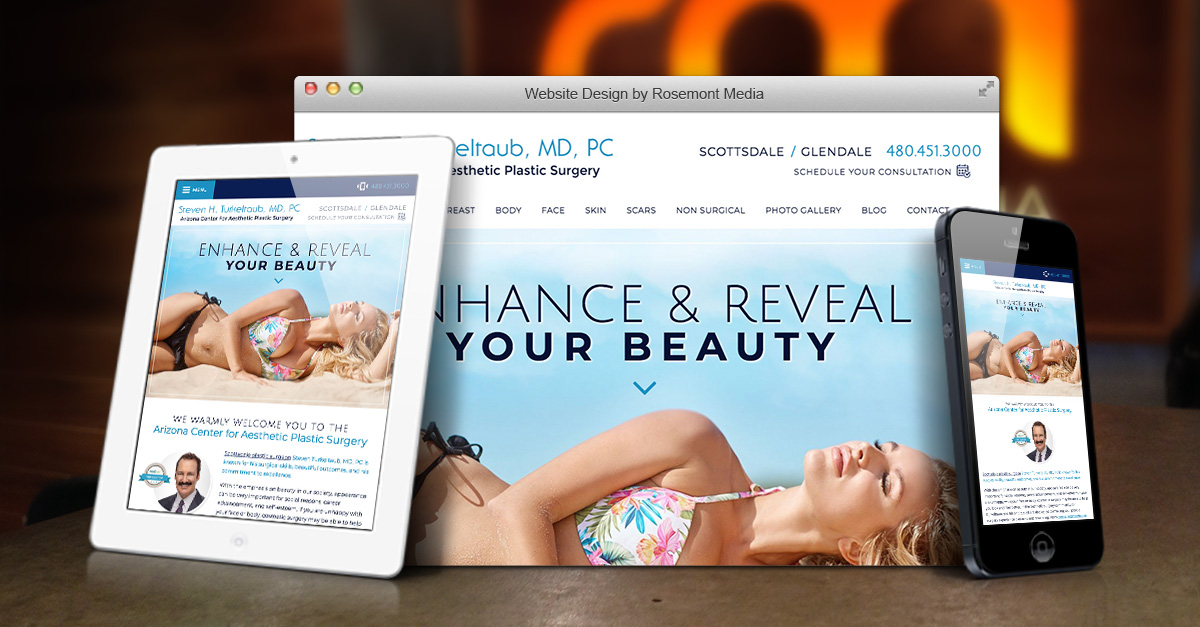 Project Details:
Launch Date:
November 2017
Page Count:
67
Services Overview:
Custom Responsive Design, SEO, Custom Content, CMS, Photo Upload Gallery, and Blog
Compatibility:
Desktop, Tablet, Mobile
Visit Website:
Categories:
Committed to keeping pace with the ever-evolving digital world, Dr. Steven H. Turkeltaub chose to upgrade his practice website to improve both aesthetics and functionality while providing the best educational resource possible for individuals seeking cosmetic enhancement. With the help of Rosemont Media, the Scottsdale plastic surgeon decided on a responsive website design that features a clean, elegant layout of graphics and content accented by imagery and hues representative of the scenic Arizona landscape.
A main focus of the newly remodeled site is Dr. Turkeltaub's photo gallery, which is conveniently accessible from the main navigation menu and sidebar on all pages. Additional unique components include geographically-focused SEO strategies for greater online exposure, a categorized blog for streamlined searches, and custom-authored procedural content with anchor link menus for enhanced user experience.
To view the type of website Rosemont Media can personalize to meet the online needs and goals of your plastic surgery practice, check out www.turkeltaub.com.