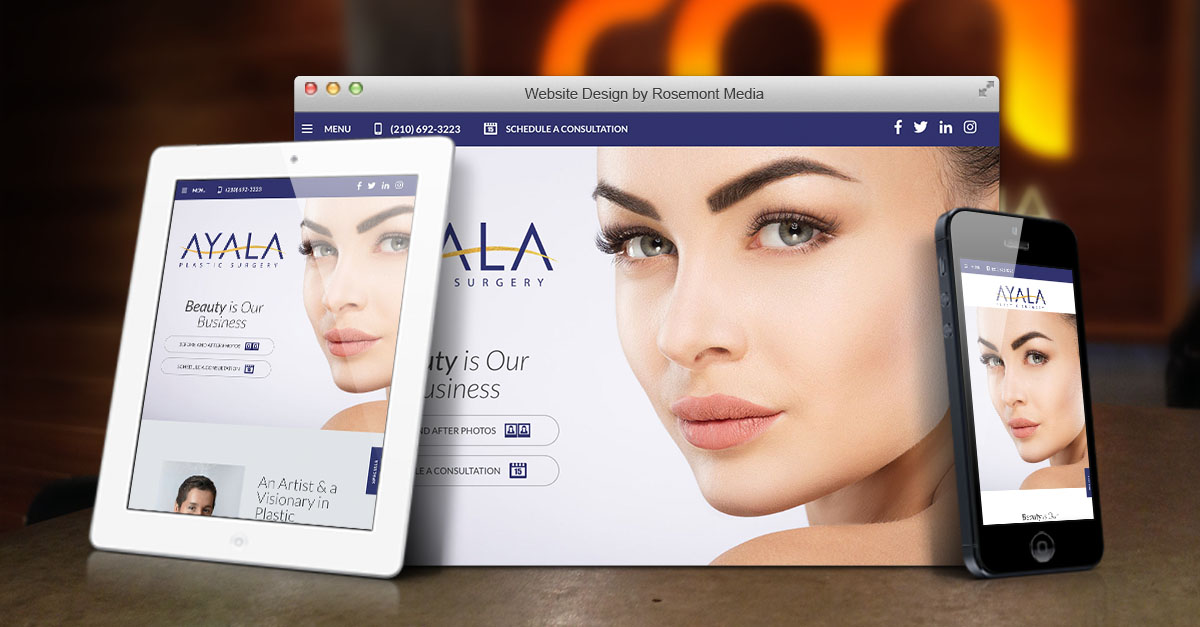 Project Details:
Launch Date:
May 2019
Page Count:
45
Services Overview:
Custom Responsive Design, SEO, Custom Content, CMS, and Photo Upload Gallery
Compatibility:
Desktop, Tablet, Mobile
Visit Website:
Categories:
For his San Antonio-based plastic surgery practice, Dr. John Ayala sought a top-to-bottom renovation of his entire website and digital presence. Rosemont Media delivered on his wishes with a polished and fully responsive medical website design that evokes the high-quality, elegant atmosphere permeating Ayala Plastic Surgery. An array of advanced features on the site function to provide a seamless user experience, including a robust before-and-after photo gallery and unique pages custom-built to highlight Dr. Ayala's top procedures (breast augmentation, tummy tuck surgery, and rhinoplasty). These personalized tools work to educate individuals on the different aesthetic treatments that can help them achieve their cosmetic goals, with each feature showcased on a stunning interface readily adaptable to any screen size and mobile device.
Integrating targeted content marketing and search engine optimization (SEO) best practices throughout the website, Dr. Ayala's site was personally developed with his San Antonio patients' needs in mind. These strategies work to place Dr. Ayala's practice as the dominant result in related Google queries, helping ensure those seeking aesthetic surgery or non-surgical medical spa treatments are able to find the answers they're looking for.
Explore the beautiful outcome of our collaboration with Dr. Ayala at www.ayalaplasticsurgery.com, and don't hesitate to contact the RM team to learn more about what our digital strategists can do for your practice!