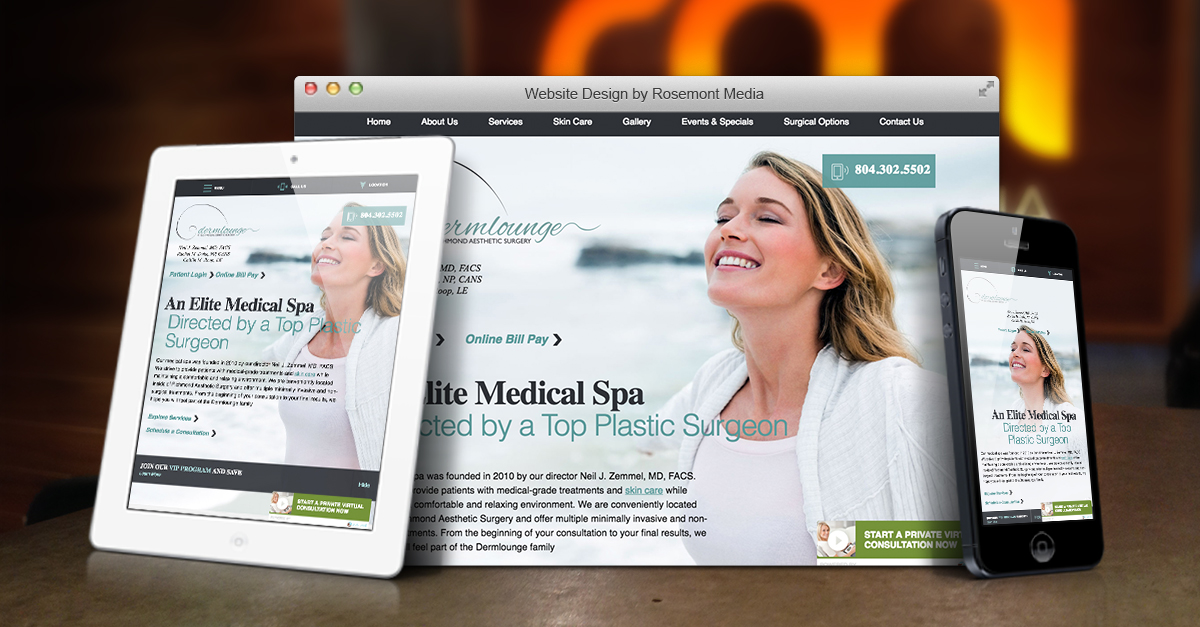 Project Details:
Launch Date:
March 2018
Page Count:
26
Services Overview:
Custom Responsive Design, SEO, Custom Content, CMS, Photo Upload Gallery, and Blog
Compatibility:
Desktop, Tablet, Mobile
Visit Website:
Categories:
The Dermlounge at Richmond Aesthetic Surgery offers a comprehensive array of minimally invasive medical spa treatments and skin care solutions. To help current and prospective patients learn more about the medical spa's services, Dr. Neil J. Zemmel, MD, FACS worked with our team at Rosemont Media for the creation of a new website. This specialty site was designed with calming colors to reflect the Dermlounge's spa-like atmosphere as well as remain consistent with other websites under the Richmond Aesthetic Surgery name. To ensure a user-friendly experience, the website was outfitted with responsive design capabilities, best SEO practices, an easy-to-use navigation, and a visually appealing content layout.
To view the Dermlounge's latest website, and get a glimpse inside what Rosemont Media can design for your practice, feel free to visit www.medicalspavirginia.com.