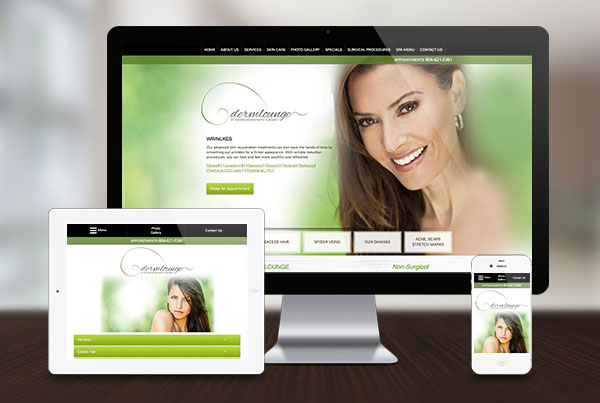 Project Details:
Launch Date:
January 2014
Page Count:
40
Services Overview:
Custom Responsive Design, JavaScript Slide Show, SEO, CMS, Custom Content, Photo Upload Gallery, and Blog
Compatibility:
Desktop, Tablet, Mobile
Visit Website:
Categories:
For their new website, Richmond plastic surgeons Neil Zemmel, MD and Steven Montante, MD set out to produce a comprehensive skin care and medical spa resource to complement their inclusive plastic surgery website. In a collaborative effort with our skilled team at Rosemont Media, Drs. Zemmel and Montante were able to achieve their goal by designing an expansive, yet aesthetically-pleasing layout that encompasses their full spectrum of skin care and services, skin rejuvenation before-and-after photos, treatment specials, and more.
With its user-friendly structure, both current and prospective patients can seamlessly access any page within the website via drop-down navigational tabs located in each header. Additionally, the site is also outfitted with a responsive website design that will automatically scale to fit the size of any screen from which it is being accessed – be it a desktop computer, tablet, or cellular device.
Furthermore, Drs. Zemmel and Montante's new site is search engine optimized to rank competitively for frequently-targeted terms including BOTOX® Cosmetic, dermal fillers, laser skin rejuvenation, and more. This will help them maintain better positioning on search engine giants like Google, Yahoo!, and Bing.
To view the type of customized website our team at Rosemont Media can design, develop, and optimize for your practice, visit www.dermlounge.com.