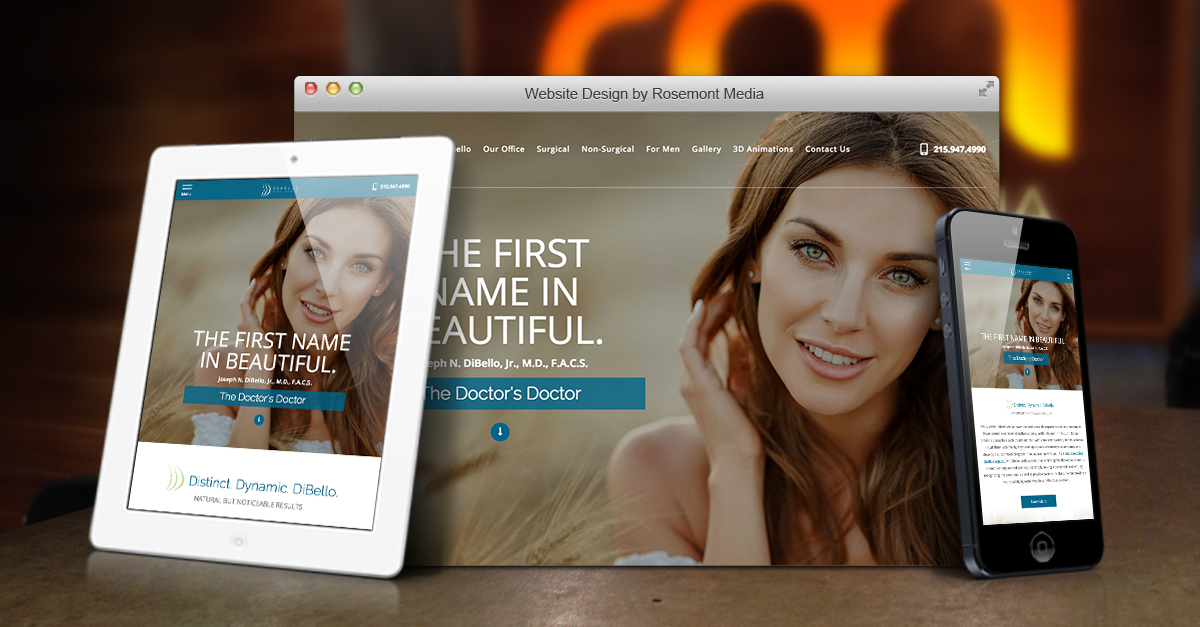 Project Details:
Launch Date:
November 2018
Page Count:
52
Services Overview:
Custom Responsive Design, SEO, Custom Content, CMS, and Blog
Compatibility:
Desktop, Tablet, Mobile
Visit Website:
Categories:
To create a more user-friendly experience and develop an educational resource for current and prospective patients, Philadelphia plastic surgeon Dr. Joseph DiBello sought the expertise of the Rosemont Media team. We upgraded his site with a responsive design and an easy-to-use navigation, and enhanced it with the latest medical SEO. The new website is bright and inviting, with comprehensive information presented in a dynamic way—ultimately helping visitors learn more about procedures such as breast augmentation, liposuction, facelift, male treatments, BOTOX® Cosmetic, and more.
Unlike most plastic surgery websites, Dr. DiBello's site does not have an online gallery for before-and-after photos. Dr. DiBello chose to intentionally omit the images and keep them off the Internet, in an effort to protect patient privacy. The photos can only be viewed in person, during a one-on-one consultation.
To get a glimpse of what Rosemont Media can do for your practice, take a look at Dr. DiBello's newly designed site at www.drdibello.com.