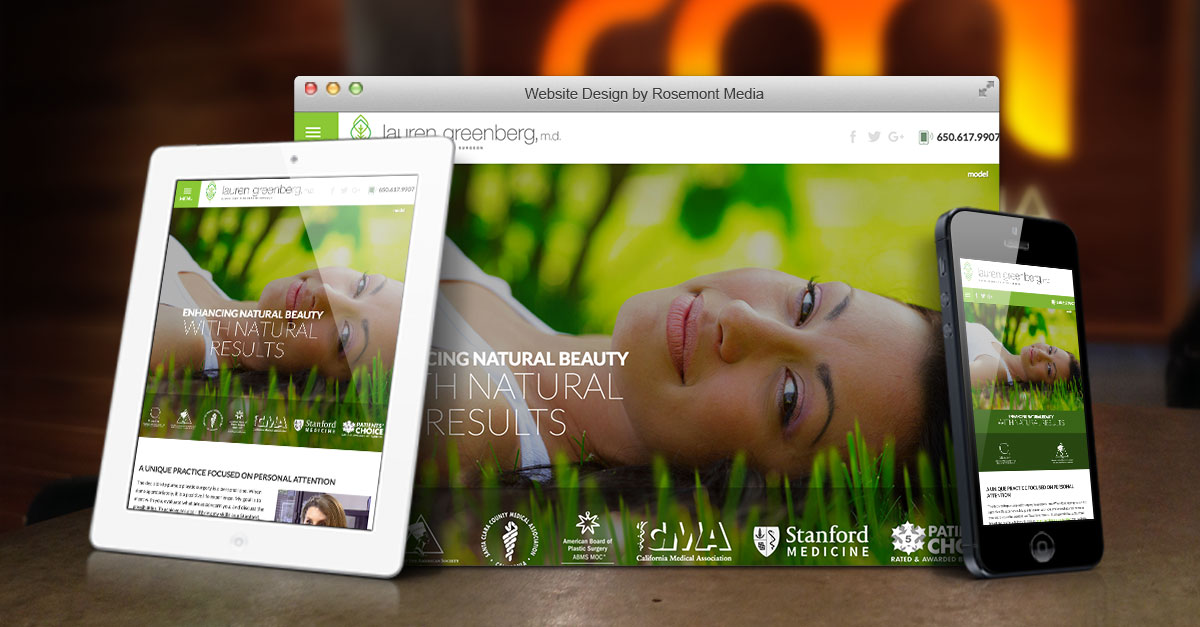 Project Details:
Launch Date:
March 2017
Page Count:
80
Services Overview:
Custom Responsive Design, SEO, CMS, Photo Upload Gallery and Blog
Compatibility:
Desktop, Tablet, Phone
Visit Website:
Categories:
Dr. Lauren Greenberg didn't want just another "customized" medical website. To help her practice stand out from the stiff Bay Area competition, the Palo Alto plastic surgeon paired up with Rosemont Media to create a very special responsive website design. Dr. Greenberg's new, visually stunning online destination features an array of leading design details tailored to her unique needs and desires. One of the most intriguing features is the highly flexible layout that allows her to login and update content whenever and however she likes. Our team of developers built effortless functionality into the site so she could "have it her way" and add, change, move, or remove information to suit her needs. Virtually every page includes a custom-made header and layout, and container sections offer users an easy-to-read and digestible format. As a working mom herself, Dr. Greenberg shares in her patients' daily struggles, short and long-term goals, and personal triumphs. She enjoys blogging regularly (she's published over 600 articles) about topical issues in the aesthetics industry. To ensure her posts are seen by the people most likely to benefit from her advice, we incorporated advanced plastic surgery SEO strategies to help her site place high up on search result pages.
Check out www.laurengreenbergmd.com to see how nice having full control (with a helping hand) can be. And then give us a call to learn more.