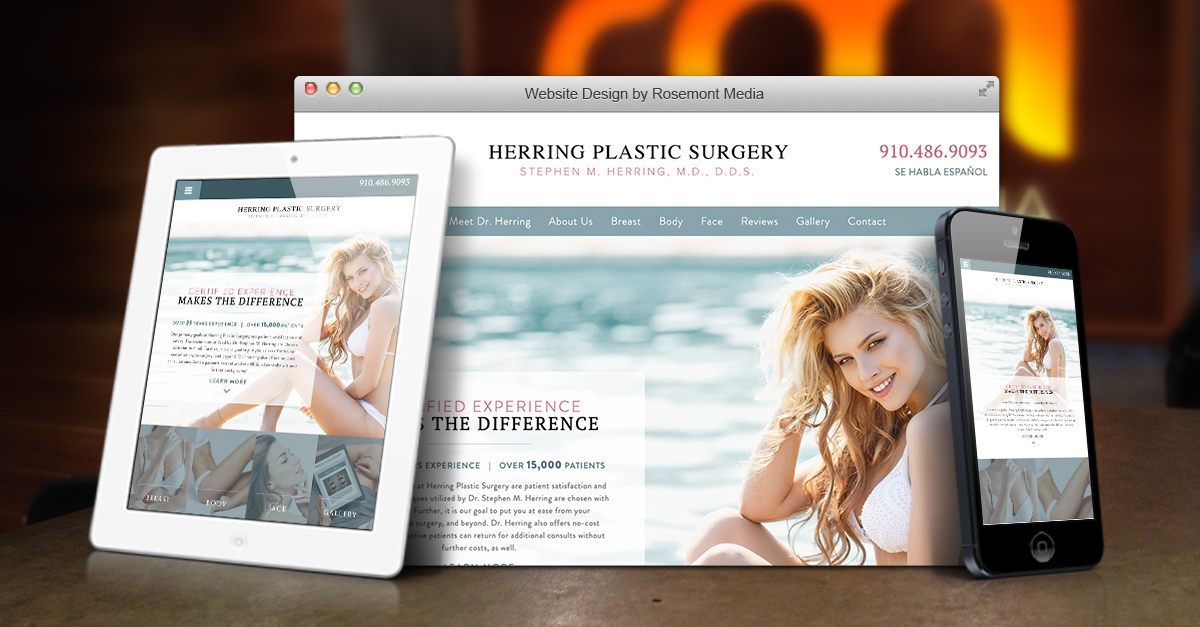 Project Details:
Launch Date:
April 2020
Page Count:
29
Services Overview:
Custom Responsive Design, SEO, Custom Content, CMS, Photo Gallery, and Blog
Compatibility:
Desktop, Tablet, Mobile
Visit Website:
Categories:
Stephen M. Herring, MD—a plastic surgeon in Fayetteville, NC—collaborated with Rosemont Media to improve the look, user experience, and overall performance of his website. Designed to be a comprehensive educational resource that simultaneously reflects the beauty and artistry involved in plastic surgery, the new site features personalized content accented by a clean layout, complementary imagery, and an aesthetically pleasing color scheme. Dr. Herring's top procedure pages are further outfitted with design components like infographics and other visuals that correspond directly to information being presented, helping to make important content as easily digestible as possible for visitors. Additional elements that enhance user experience and website performance include a responsive design, an extensive before-and-after photo gallery, one-touch contact capabilities on mobile devices, leading medical SEO strategies, modern coding, and much more.
To take a look at the type of customized website Rosemont Media can design, build, and maintain for your plastic surgery practice, visit herringplastic.com.