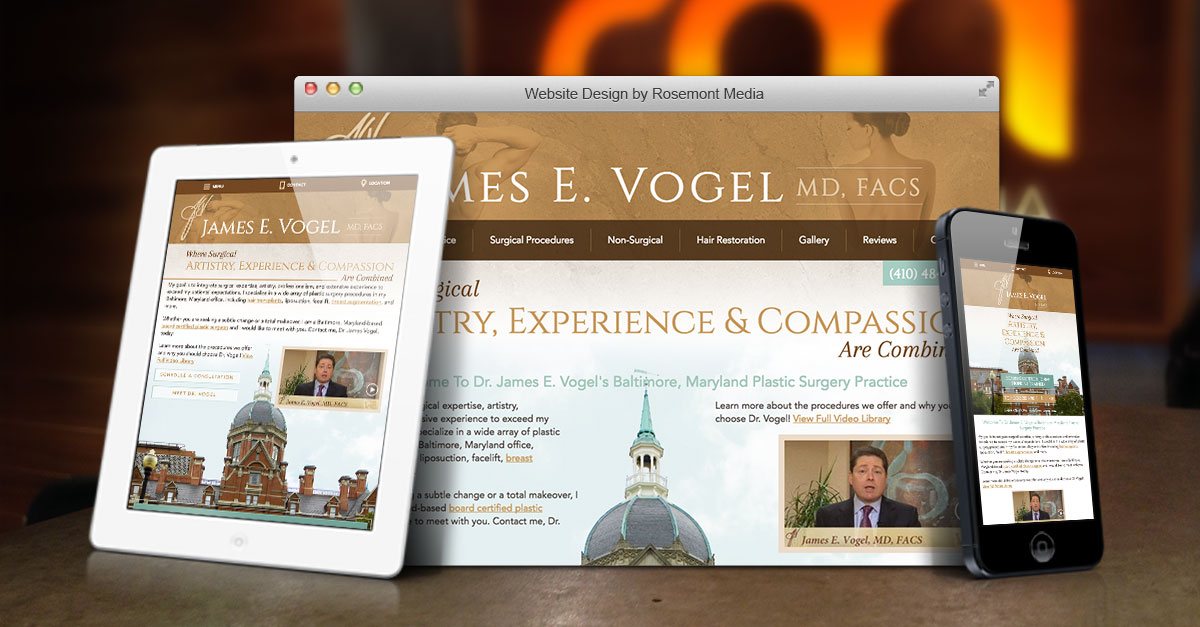 Project Details:
Launch Date:
April 2017
Page Count:
76
Services Overview:
Custom Responsive Design, SEO, Custom Content, CMS, Photo Upload Gallery and Blog
Compatibility:
Desktop, Tablet, Phone
Visit Website:
Categories:
Dr. James E. Vogel, a renowned Baltimore plastic surgeon specializing in hair restoration and a broad range of cosmetic and reconstructive procedures, called upon our team at Rosemont Media to fully modernize the look and functionality of his website. The new responsive website design elegantly blends his original branding and a refreshed color palette, with a sleek layout and intuitive navigation for an enhanced user experience. To enrich the comprehensive information provided on his website, educational videos featuring Dr. Vogel were woven throughout the custom-written content, and interactive before-and-after photo sliders were added to the patient gallery. In addition to these elements, Dr. Vogel's custom website package also included an updated search engine optimization strategy designed to enhance his website's visibility on the search engines.
To see an example of the high-quality medical web design services we offer at Rosemont Media, visit www.drvogelplasticsurgeon.com.