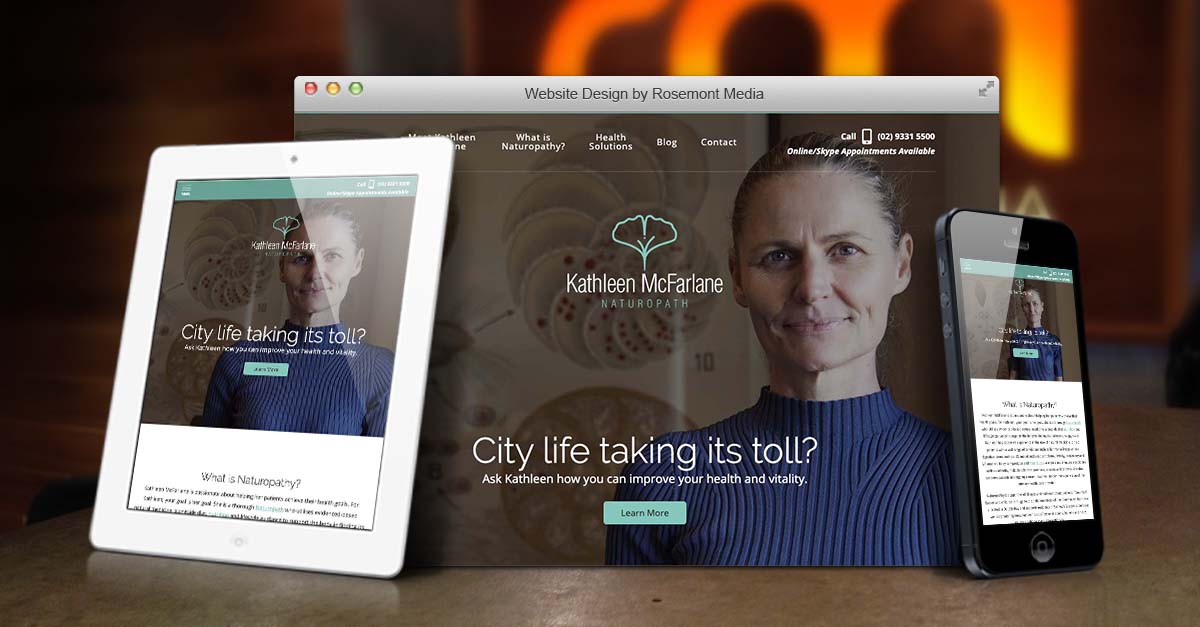 Project Details:
Launch Date:
March 2020
Page Count:
17
Services Overview:
Custom Responsive Design, SEO, CMS, and Blog
Compatibility:
Desktop, Tablet, Mobile
Visit Website:
Categories:
Sydney Naturopath Kathleen McFarlane worked with our team at Rosemont Media for a refresh to her existing practice website. Built with a responsive design, the site offers readers a user-friendly resource for learning about Kathleen's background and the services she offers, such as stress management, children's health, nutrition, and more. Our team equipped the new site with up-to-date SEO practices, helping improve Kathleen's visibility in search engines. When visitors enter the site, they can navigate through the simple yet sophisticated design, which is organized in an easy-to-use layout.
To see an example of the type of website Rosemont Media can design for your practice, feel free to visit kathleenmcfarlane.com.au.